Take a moment to read about our 2017-2018 Honors Peer Mentors!
---
CAITLYN BAHMANDEJI Chicago, IL
I am a third year student from Chicago, IL, studying Biological Sciences. I am hoping to go to Physician Assistant School after graduating from FSU. I am involved with several different organizations on campus, including Golden Key International Honors Society and the Pre-Physician Assistant Club. I am the Treasurer for the FSU Women's Club Volleyball Team and a member of the Advisory Council for the Honors Peer Mentor program. I also had the opportunity to conduct research in Marine Biology. After one year, I presented a poster about my research at the FSU Undergraduate Research Symposium. In the past, I held a part-time job on campus and played intramural sports. I have had the opportunity to participate in so many different programs at FSU, so I have a lot of experiences to share! I can especially help anyone interested in club or intramural sports, research, biology or pre-PA studies.
---
ELIZABETH BARRETT Ocala, FL
Elizabeth Barrett is a senior at Florida State majoring in advertising with a minor in entrepreneurship. Most of her friends call her Iz, which way faster to say. Originally from Ocala, Florida, she has taken to calling Tallahassee home especially due to the incredible community she's found here. She plans on naming her first dog Noodles. She once got a job at a camp having never been camping, but on the notion that she could make a mean s'more. You can find her giving her all (and still losing) at Intramural Sports, or laughing, growing, and serving with Christian Campus Fellowship.
---
LAUREN BROWN Atlanta, GA
Hi everyone! My name is Lauren Brown and I am a third year student from Atlanta, Georgia. I am majoring in biology and planning to attend medical school. In addition to serving as an honors peer mentor, I am a member of the Minority Association of Pre-Medical Scholars and the American Medical Women's Association. I also have a passion for research and currently volunteer in a research group at the College of Nursing and I will be serving as a UROP leader for the 2017-2018 school year. In my free time I enjoy cooking, Netflix bingeing, and listening to Beyoncé. Being a part of the honors program has provided me the opportunity to grow as a person by taking smaller sized courses with some amazing professors and students. I look forward to meeting you all this year and please do not hesitate to reach out!
---
MEG BUZBY Jacksonville, FL
Hello! After growing up in Jacksonville, Florida, I became a Florida State Seminole in the fall of 2015. I am currently completing my Bachelor of Arts degree, majoring in studio art, with a focus in painting and drawing, and minoring in psychology. If all goes according to plan, I will stay at FSU to pursue a master's degree in art therapy. I joined InterVarsity Christian Fellowship my first week of freshman year and found a family away from home that has made my experience in college much more enjoyable. Last year, as well as becoming a Bible study leader, I acted as InterVarsity's Communications Director; this year I will be their Recreational Activities Director. In my spare time I play pick-up soccer and ultimate frisbee as often as I can convince a group of people to play with me. I have been on intramural teams for both and hope to captain another couple of teams in the upcoming semesters. I also have a passion for working with children and frequently babysit for local families. I will be volunteering as a mentor at Augusta Raa Middle School beginning fall of 2017. My less productive downtime is spent either reading, cooking a new found recipe, or watching one of my favorite Netflix shows: The Office, Friends, Parks and Recreation, Bob's Burgers, New Girl, and How I Met Your Mother.
---
SARAH CAMERON FL
My name is Sarah Cameron and my major is Criminology with a minor in Political Science! I am an FSU Majorette alongside the Marching Chiefs as well as being actively involved with Best Buddies here on campus. I have been an advocate for the ALS Association since 2010 raising awareness and fundraising to find a cause/cure for the disease. I have four sisters (including a twin), one brother, and an energetic labrador named Tucker. I am also a coffee addict who loves to read and watch movies! You can most likely find me practicing somewhere around campus or waiting in the Starbucks line in Stroz! I am hoping to go to law school in Chicago after my time here at Florida State where I will pursue a career as a Prosecutor. My life motto is "Never Give Up" and I hope to travel the world gaining new experiences and perspectives.
---
KATIE COFFEY Tampa, FL
Hello! My name is Katie Coffey, and I am from Tampa, FL. I am going into my second year at FSU. I am majoring in Communication Science and Disorders, minoring in Child Development, and getting a certificate in Developmental Disabilities. My goal is to become a successful Speech-Language Pathologist. I love breakfast food, dogs, running, coffee shops, and exploring new places. At FSU, I am very involved with Camp Kesem, the Catholic Student Union, undergraduate research, and the Honors Program. I also enjoy volunteering in the Tallahassee community whenever I get the chance. In the summer of 2018, I am hoping to study abroad with the Communication Science and Disorders program in London, England. I am super excited to have the opportunity to be an Honors Peer Mentor this school year!
---
AMY COLUMBUS Orlando, FL
Hi! I'm Amy Columbus. I was born and raised in Orlando, FL. I am interested in pursuing a career in genetic counseling. In my free time I like to binge watch Netflix, read, and dance when no one is watching. You can also probably find me singing loudly while driving! My favorite movie is School of Rock, and I can basically quote every line. I know an absurd amount of one-hit wonders from the 70s and 80s, and I used to watch old school VH1 music videos when I was a little kid. Thanks to numerous family vacations, I love to travel and make memories with my favorite people! I also love to FaceTime my dog at home and show off pictures of her. My happy places are Epcot and the beach. My secret party trick is that I can say the alphabet backwards. If you're looking for me, look for the girl with the coolest sunglasses and you'll find me.
---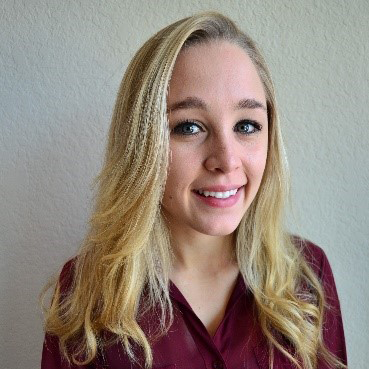 CHRISSY COUTURE Tampa, FL
Hi everyone! My name is Chrissy Couture, and I will be a junior this fall. I'm studying finance and economics, and this summer I have a finance internship with Verizon. I currently live off campus and you can find me tanning with an Arnold Palmer or jogging around campus whenever I have time. I'm from Tampa so I'm a huge fan of the Tampa Bay Lightning. However, my family is from New York so I'm also a die-hard New York Giants fan. The only thing I love more than the Noles are dogs. I'm truly obsessed with pups. I also try to use my bitmoji as often as possible. During the day, I use my hammock on Landis, and later I love having movie nights.
---
EMILY DAILEY Rockport, MA
Emily Dailey is a second-year Environmental Science student from Rockport Massachusetts. Emily is involved at FSU through the FSU Presidential Scholars Program, the FSU Global Scholars Program, and will soon also be involved in the Honors Legal Scholars Program. Through the FSU Global Scholars Program, Emily will be travelling to Quetzaltenango, Guatemala this summer to work with a non-profit hiking organization called Quetzaltrekkers. Emily completed UROP during her freshman year in the College of Nursing; her project was titled "E-mental health literacy in college-aged students". Emily is a serial major-changer and has been a Criminology major, a Biology major, and most recently has found her passion in Environmental Science. Emily likes to take classes about the environment, so unsurprisingly, she likes to spend as much of her free time outside as possible. She enjoys hiking, rock climbing, camping, tennis, and chilling at the beach. Emily also loves road trips; ask her about how her car has travelled most of the East Coast from Jacksonville to Nova Scotia! If you want Emily to talk for hours, also ask her about her hometown pride for Rockport, Massachusetts. At home in Massachusetts, Emily has a cat named Charlie who she adores but is also very allergic to. As an out-of-state student, Emily knows the struggle of living far from home and has a particular interest in helping first-year students who are feeling a little homesick.
---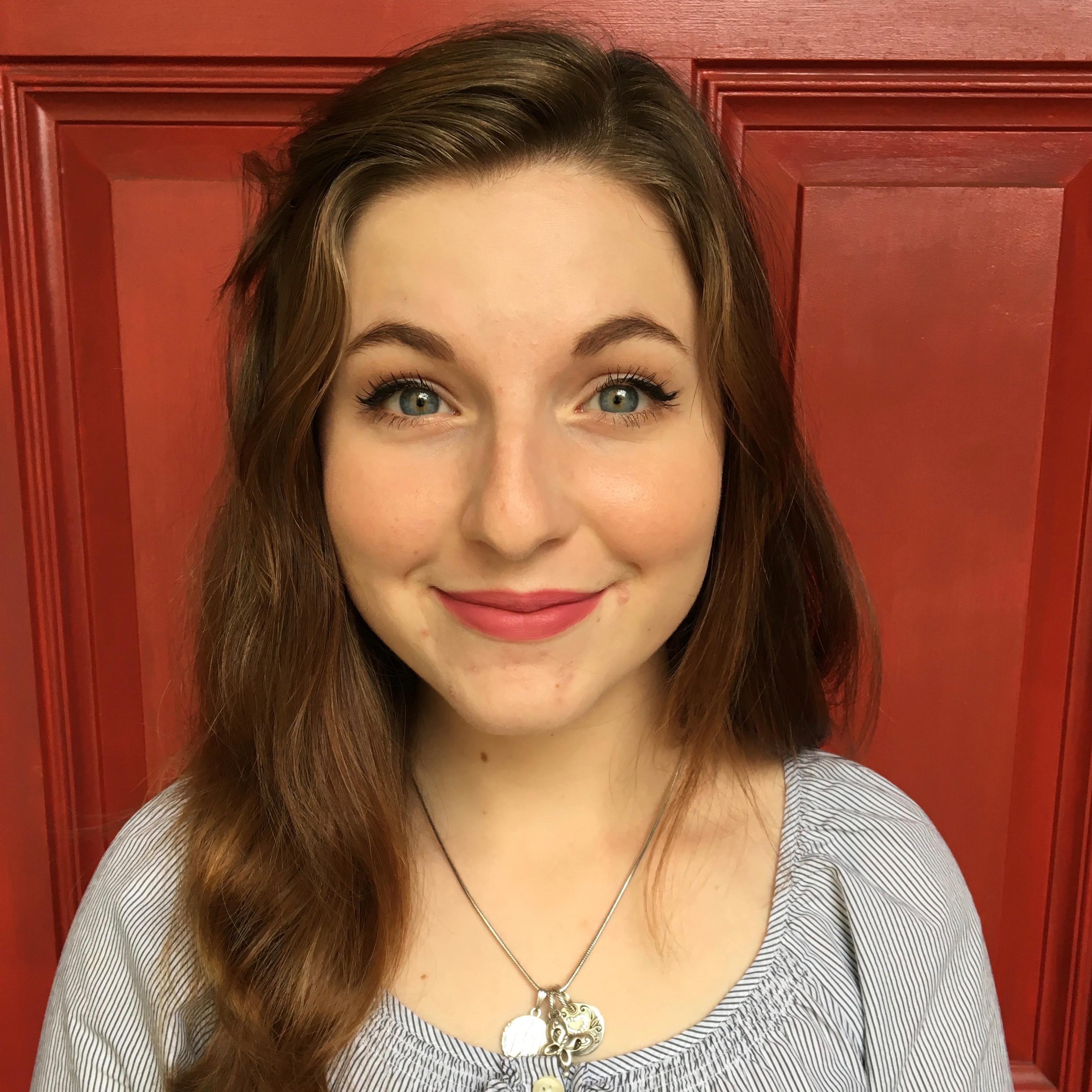 ELLIS DAUGHERTY Niceville,FL
Hello, everyone! I'm Ellis, like the island in New York Harbor. I am a sophomore Nursing major, aspiring to one day become a Labor and Delivery Nurse. I hope to be accepted to FSU's College of Nursing officially this spring. My dad's job moved my family around a lot, so I'm not technically not "from" anywhere; however, I call Niceville, FL home! Before you ask, yes, it is very nice there. It's really close to Destin, FL which is a favorite of many spring breakers. I live there with my parents and adorable dog, Blizzard. On campus, I am an active member of the Honors Student Association as one of the Newsletter Chairs and my church. In my free time, I love to watch Disney movies and eat at the array of restaurants in Tallahassee. I additionally run my own book review blog called "A Slice of Zion". I have a huge passion for literature…oh and, Irish folk music. Somehow my mish-mash collection of interests collides beautifully to make a very fulfilling life. If I've managed to keep you hooked till now, have a free fun fact: Elle Woods from "Legally Blonde" is low-key my role model.
---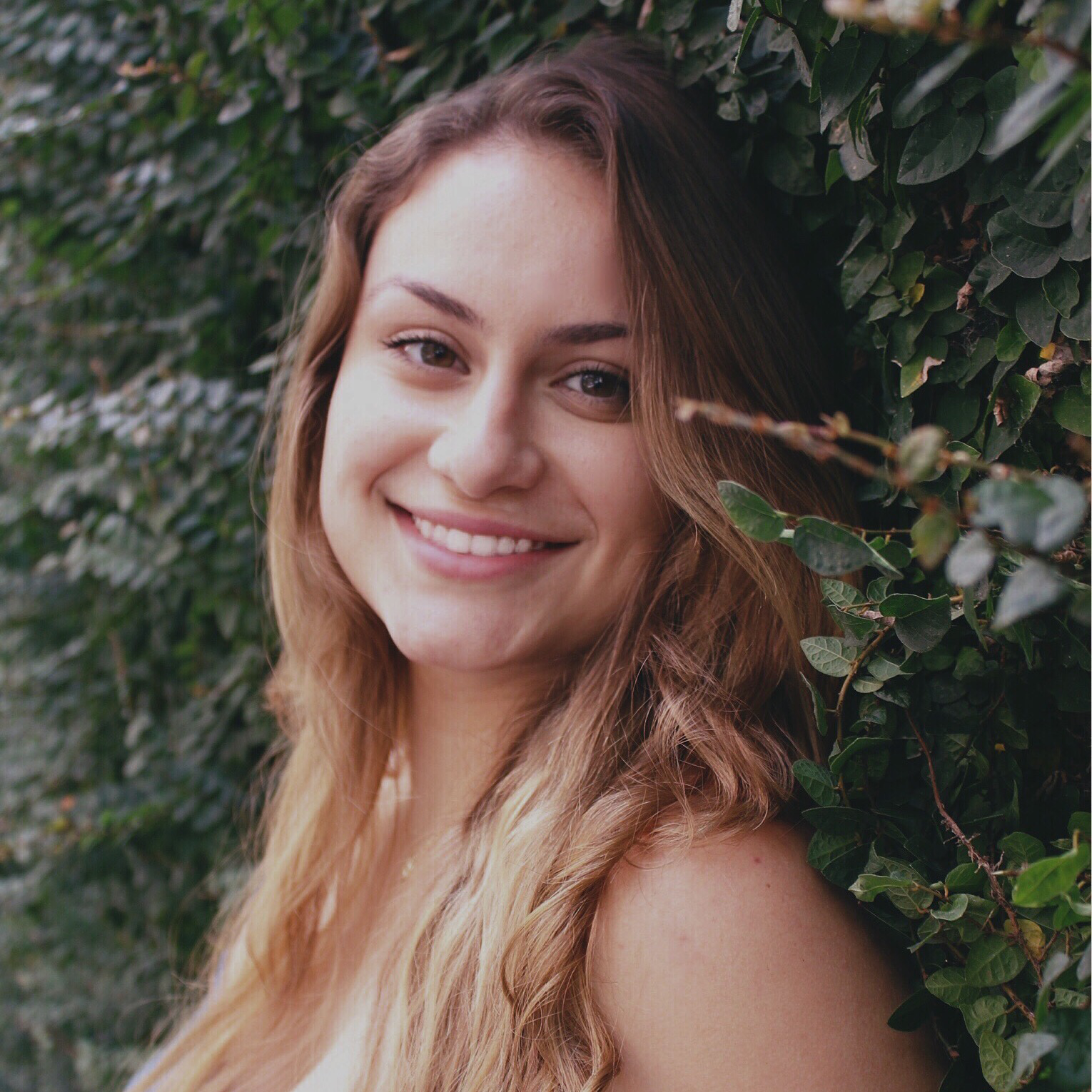 MICHELLE DEL CASTILLO Miami, FL
My name is Michelle Del Castillo and I was born and raised in Miami, Florida. I'm part of FSU's Class of 2019 and I'm majoring in Communication Science and Disorders with a minor in Child Development. I aspire to become a Speech-Language Pathologist specializing in children with developmental disabilities. Community service is one of my many passions and I'm involved in amazing service organizations on campus, such as Box of Love, Project Sunshine, and Caring and Helping In Community Service (C.H.I.C.S.). I'm a huge animal lover, but my favorite animals of all time are dogs. One of my favorite places to volunteer is PetSmart with a foster care and adoption program called Cauzican Care. I also love coffee, reading, and Netflix, so if you need a recommendation or have one to offer, come talk to me! I can't wait to meet the incoming Honors freshman class and look forward to getting to know all of you!
---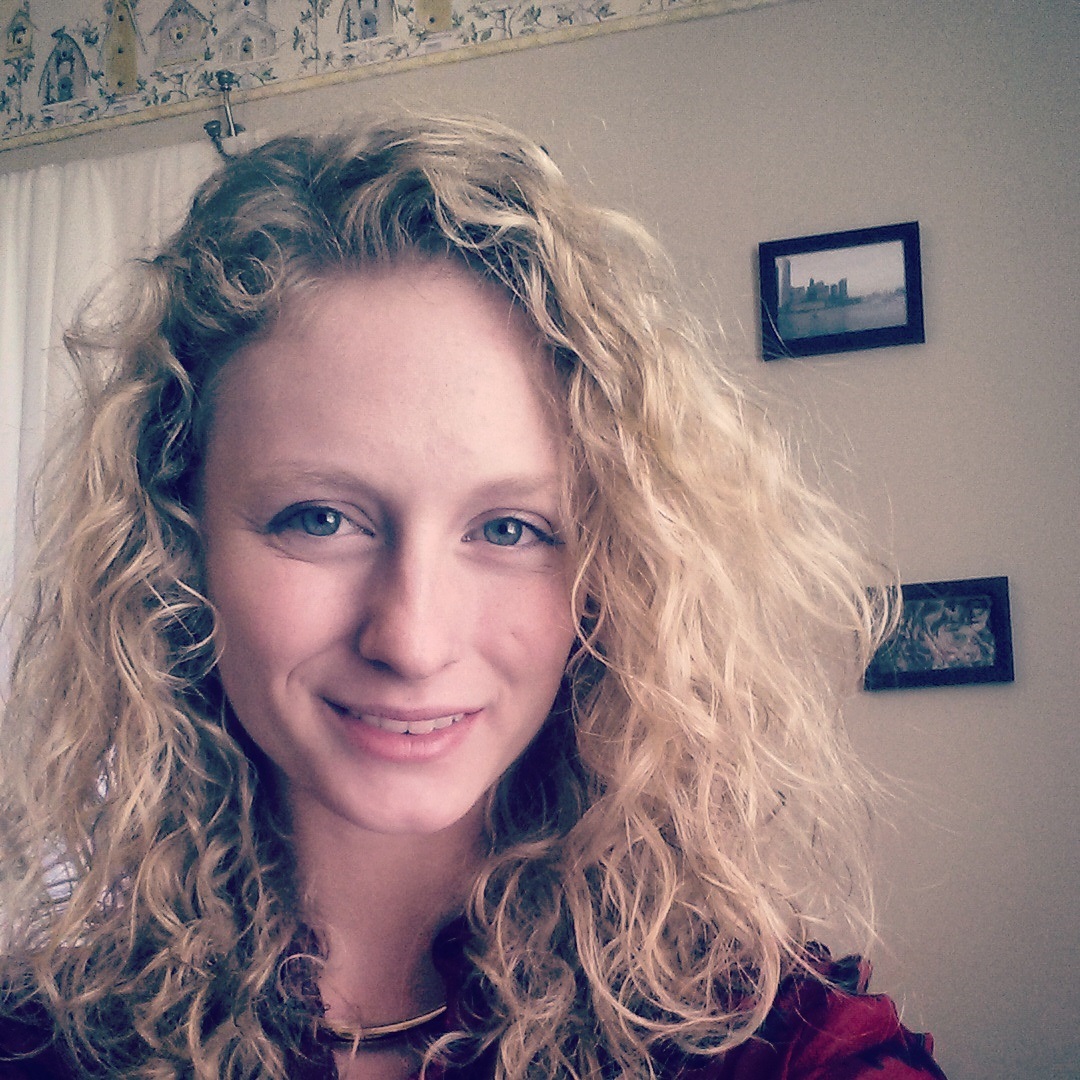 CHRISTINA EVANS Sopchoppy, FL
My name is Christina Evans, and I am from the small town of Sopchoppy, FL. I am a full-time student at FSU (psychology major, chemistry minor), but I also work part-time at Cracker Barrel as a server. In my free time, I enjoy taking my three adorable dwarf bunnies out to Landis green, going to the Rez to kayak/paddle board, and finding cool things going on around Tallahassee. I am a very active person who prefers being outside enjoying the nice Florida weather instead of being inside. However, every morning you can pretty much assume that I will be in some coffee shop doing homework and studying. My goal in life is to be a neurosurgeon, so I am also a pre-med student along with being a psychology major. This means that I am also familiar with the advanced chemistry and biology classes offered at FSU. I only have about a year left at FSU, but I plan to make it my best year yet!
---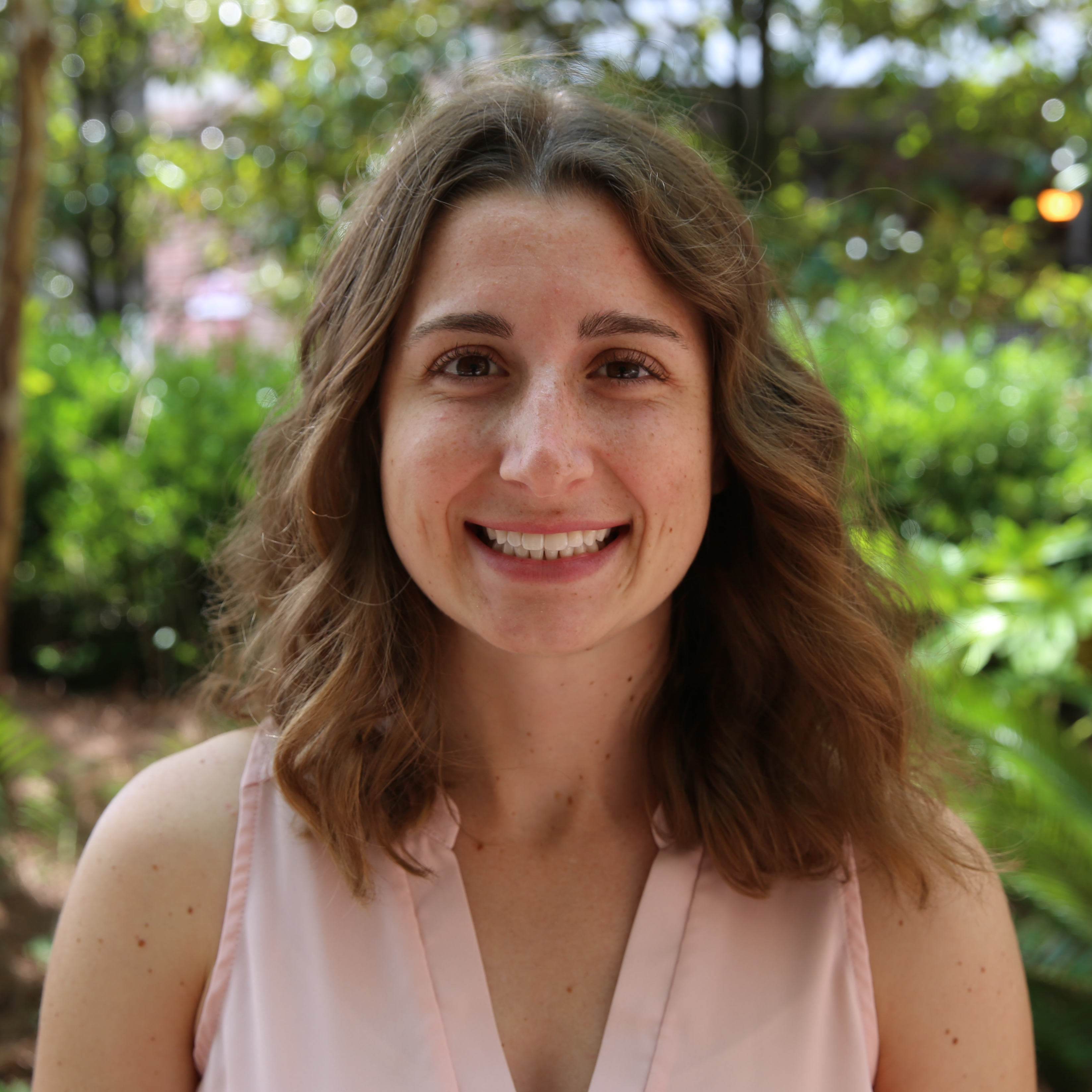 JORDAN GILES Naples, FL
Jordin is a junior from Naples, Florida majoring in Exercise Physiology on a pre-medical track. She is a member of Alpha Epsilon Delta, a pre-medical honor society, and served on a CAMEO medical mission trip to Jamaica this past spring break through the organization. She is also involved in research at FSU. Last year, she completed the Undergraduate Research Opportunity Program (UROP) doing a longitudinal study of aging with FSU College of Medicine, and she will continue research on a new project this year. In addition to research, she is involved in service. She is a volunteer at Tallahassee Memorial Hospital and will work with Girls on the Run in the fall. In her free time she enjoys dog-watching, thrifting, cooking, traveling, and running. She will complete her fourth Tallahassee Half-Marathon in February. This is her second year as an Honors Peer Mentor, and she looks forward to helping new Noles find their home in the honors program!
---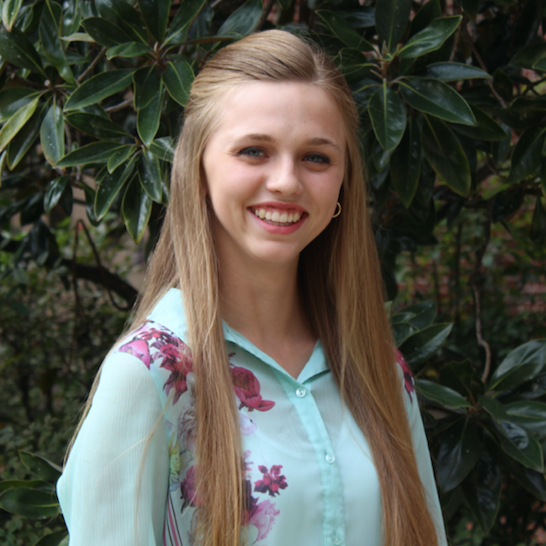 KATHLEEN HAGAN Sarasota, FL
Kathleen Hagan is a second year student who is majoring in Biological Sciences and minoring in Chemistry and Psychology. She plans on applying the knowledge and skills she's gaining to graduate school, where she will pursue a master's degree in genetic counseling. She hails from Sarasota, FL, which boasts the number one beach in continental North America, as well as the three dogs and two cats she calls hers. In Tallahassee she works as a server, and prefers to spend her days off at the FSU Rez, the closest piece of land that resembles a beach. Her hobbies include reading, organizing anything and everything, hanging with her friends, and denying her OCD tendencies.
---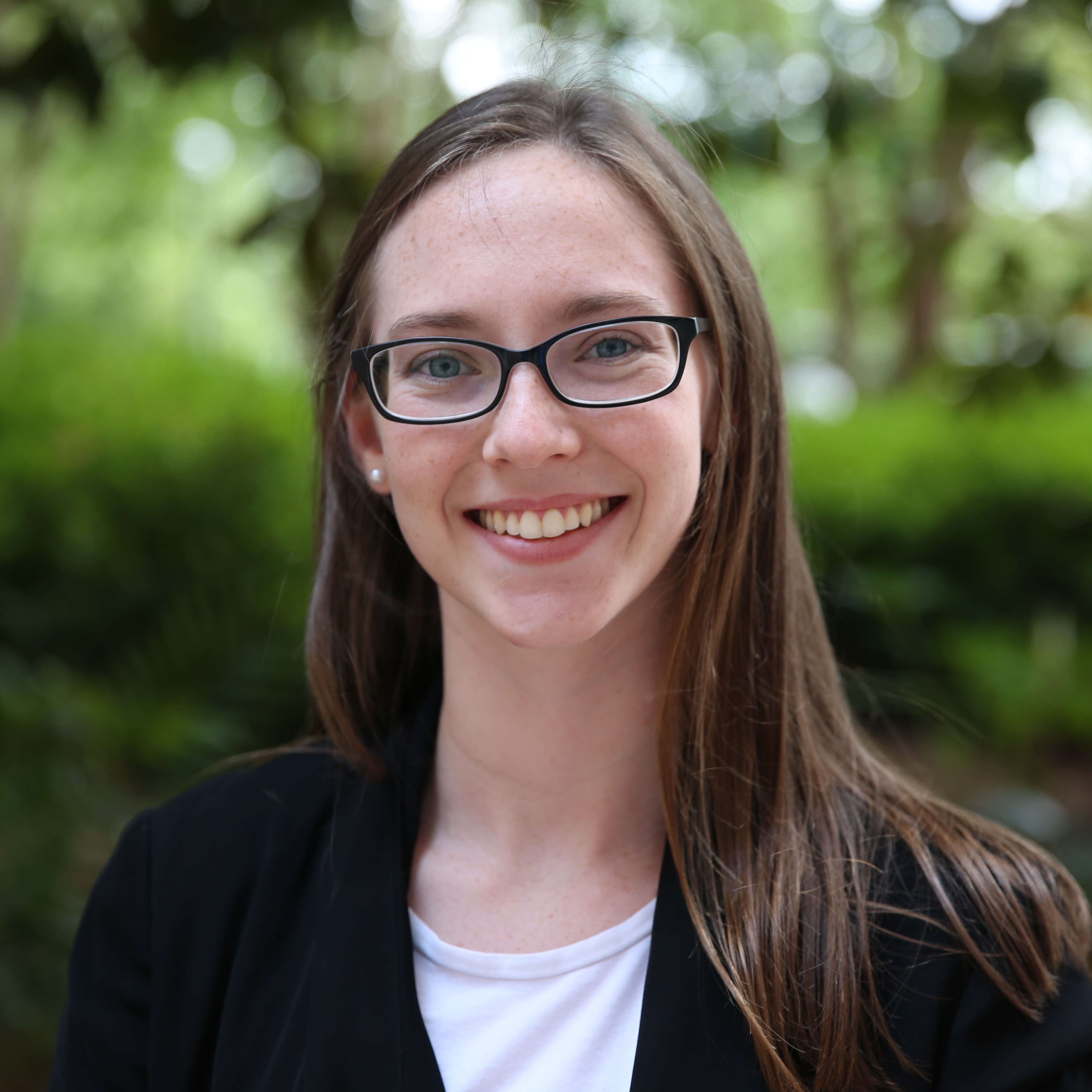 KATHERINE HANLEY Plantation, FL
My name is Katherine Hanley. I am a senior pursuing a dual degree in Criminology and Philosophy with a minor in Religion. I am a member of Women in Pre-law and the Honors Legal Scholars program. I recently completed an internship for credit with a criminal defense attorney in Tallahassee. I am currently undergoing the grueling process of studying for the LSAT, in the hopes of attending law school after I graduate from FSU. I also play rugby for the FSU Women's Club Rugby team. I lived in a Landis triple my freshman year and lost all the intramural championships I ever participated in. I love dogs, but I mean who doesn't. I have a Miniature Pinscher back home in Sebastian, FL and I miss him dearly. I am originally from Plantation, FL but moved to Sebastian, FL during high school. I successfully completed the International Baccalaureate program and now I have a deep hatred for calculus. Some of my favorite places in Tallahassee are San Luis Mission Park, Catalina Café, Essence of India, Burrito Boarder, and a litany of other restaurants. If I could tell my freshman self one piece of advice it would be to wake up before 11:00 AM.
---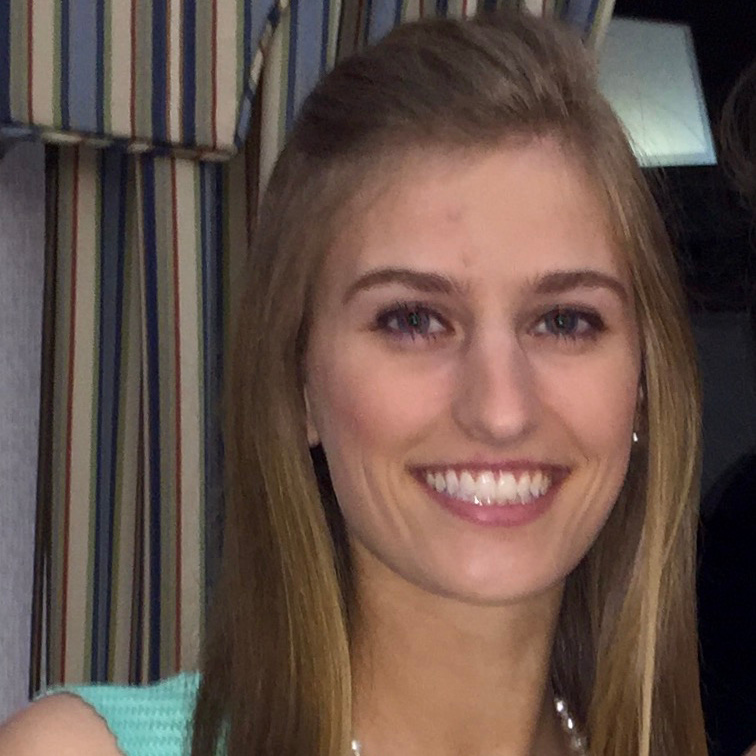 ERIN HOURIGAN Niceville,FL
I will be a sophomore for the 2017-2018 school year. I'm majoring in Nursing and minoring in Child Development. I have grown up in Tallahassee my whole life so I'm happy to show you around my hometown and your new town! I'm involved in Dance Marathon, so I love dancing and raising money for Children's Miracle Network, too. In the fall, football games are my favorite activity, and in the spring, I enjoy going to the FSU Reservation!
---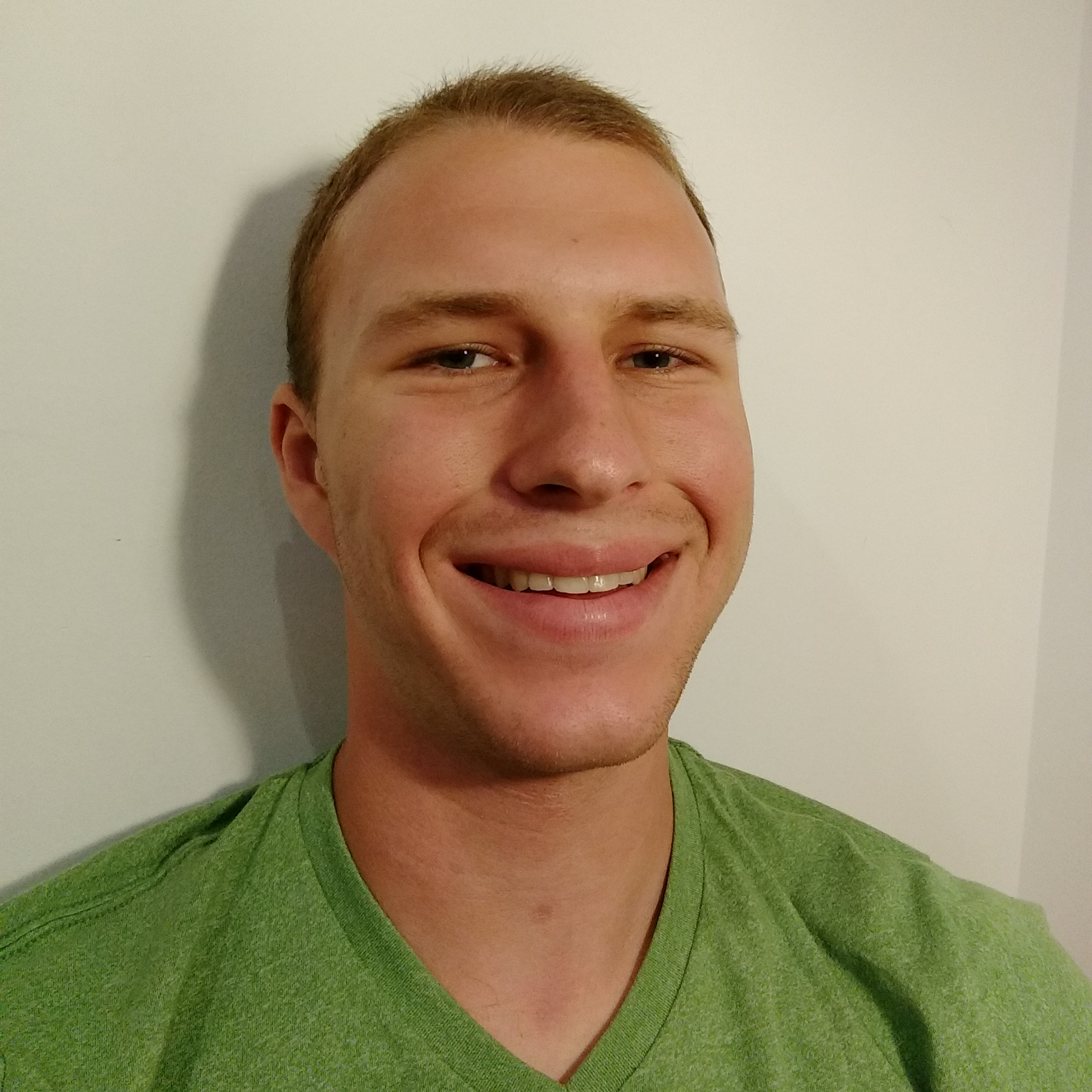 CHRISTIAN KUFFER Sarasota, FL
I'm Christian and I am from sunny Sarasota, Florida. In high school I was involved in various honor societies, my school's jazz ensemble, soccer, and also some track. When I applied to college I did so as a physics major and after the first semester decided that it was not the right fit for me. So I am now a happy physical sciences major and I am also double majoring in political science as well. This summer I am studying/studied abroad in Valencia, Spain. Upon successful completion of my classes this summer I will be eligible for a minor in Spanish. When in Tallahassee however I am still an avid competitor in sports. I compete on the FSU Crew team (rowing). Having never rowed in high school it was a big change of sport but after just one year on the team I have become the vice president of the club.
---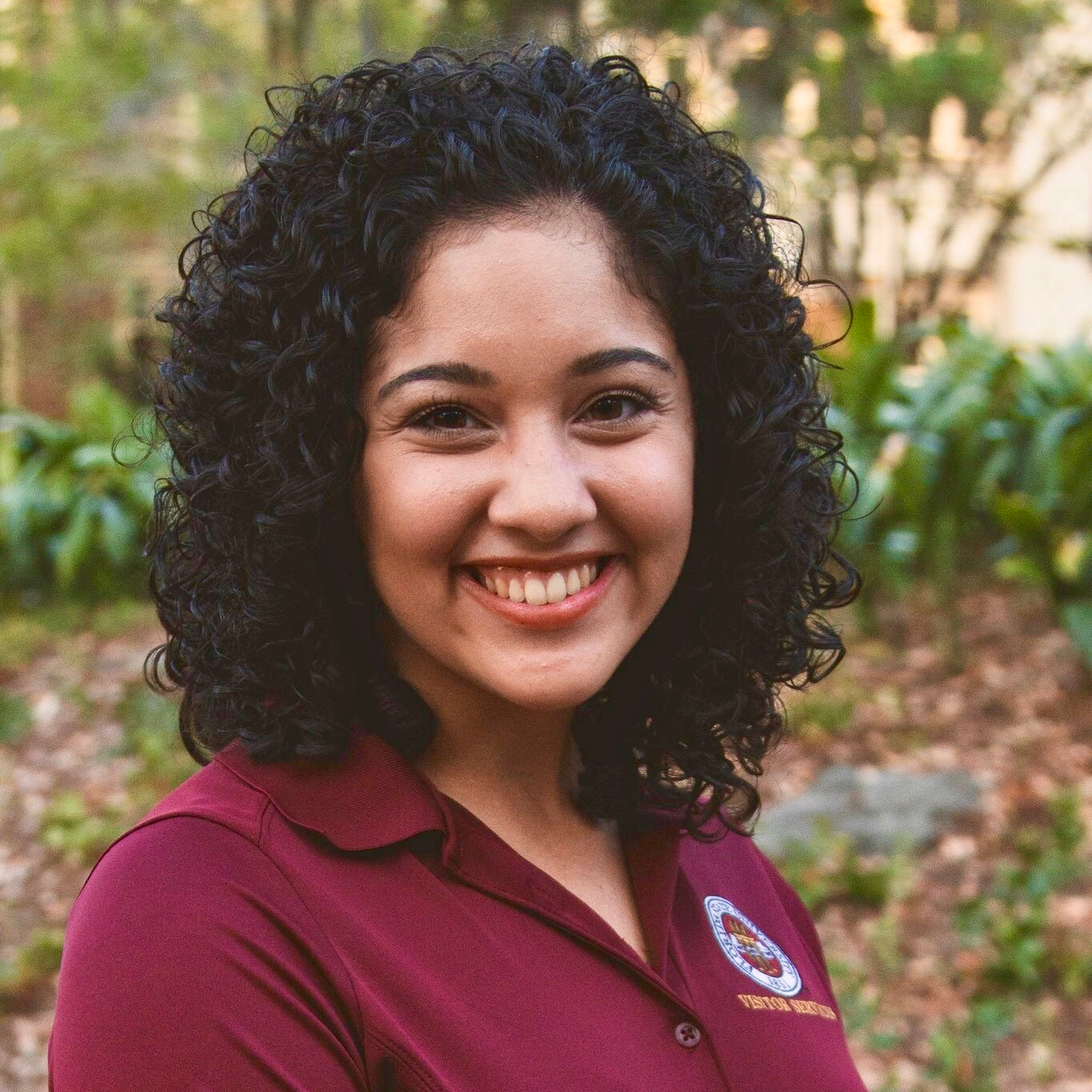 GRACE MANNO Burlington, NJ
My name is Grace Manno and I'm a rising sophomore from Burlington, New Jersey studying Exercise Physiology on a pre-med track. In my first year at FSU, I've gotten involved with ARO (Academic Recruitment Organization) and will be serving as the Tours Coordinator for the 2017-18 term. I am also a University Ambassador and give tours to prospective students and families. I got involved with a research lab on campus in my second semester, and I have really enjoyed learning about the process of conducting a research study. I also completed the Freshman Leadership Institute (FLI) and was able to learn about the plentiful opportunities available to us as FSU students. A very meaningful part of my first year was going on a MEDLIFE Mobile Clinic Mission Trip, where I was able to assist in bringing basic health care to some impoverished communities in Nicaragua. One of my favorite stress-relievers is playing music; I play the bass guitar and I'm currently teaching myself to play the acoustic guitar. I also really love going to the gym and strength training. But most importantly, I absolutely love Florida State, the Honors Program, and all of the opportunities this school has given me. Go Noles!
---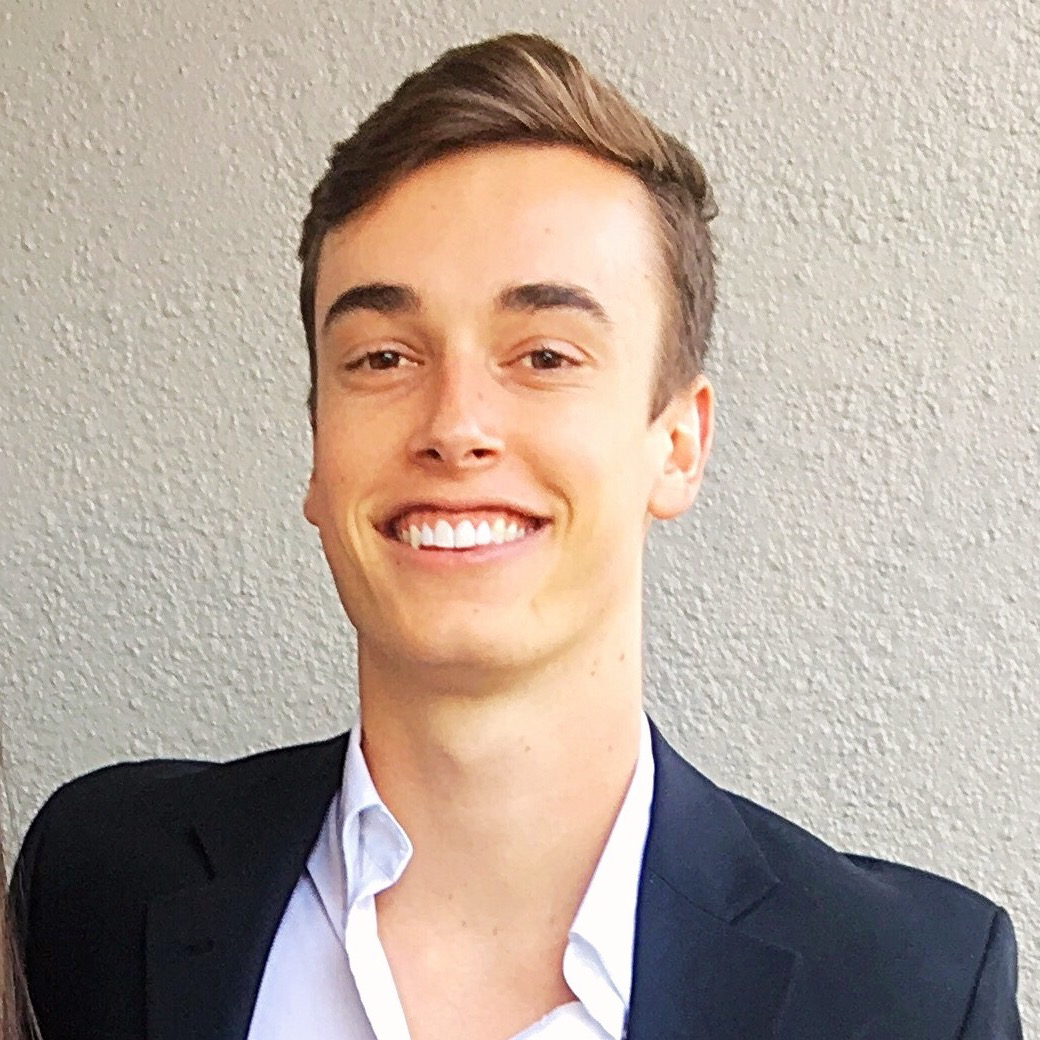 GEORGE McGUIRE St. Augustine, FL
My name is George McGuire, but I go by my middle name, Patrick. I am a Junior Psychology and Biology major, currently working on my Honors in the Major project under Dr. Zuoxin Wang in the Neurobiology of Social Behavior Lab. My goal is to study Neuroscience in grad school, achieve my PhD, and then pursue a career in research. I am a brother of Theta Chi Fraternity, through which I am involved in many events, such as philanthropies, across campus. I am a member of the Psi Chi, Phi Eta Sigma, and Phi Beta Kappa Honors Societies. I am originally from St. Augustine, FL and enjoy playing soccer, basketball, and football.
---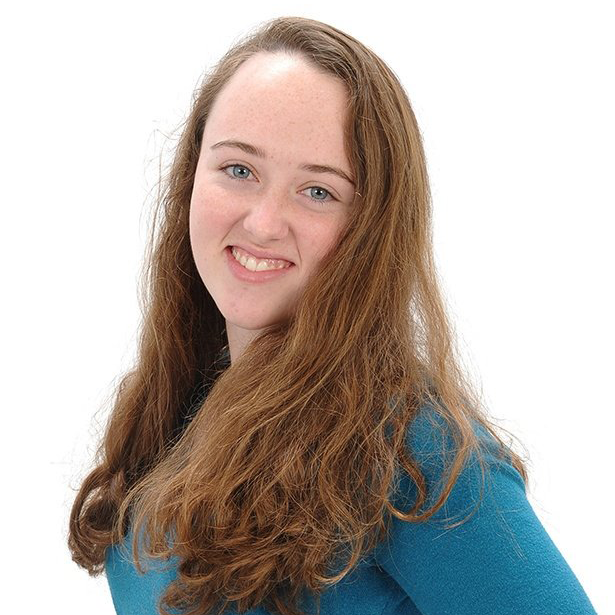 MADISON MEEHAN St. Augustine, FL
Hey guys! My name is Madison (Maddy) Meehan. I am from Saint Augustine, FL and have been there all of my life before moving to Tally). I am now a junior with a double major in finance and accounting. Two of my favorite things are tacos and puppies. I swim at the Leach and play a lot of different intramurals at FSU such as dodgeball, softball, and volleyball. I also love music (I play classical guitar) and love going to concerts and music festivals. I am involved with one of the professional fraternities on campus, Phi Sigma Pi. I also am in a club, ARO, focused on academic recruitment for FSU.
---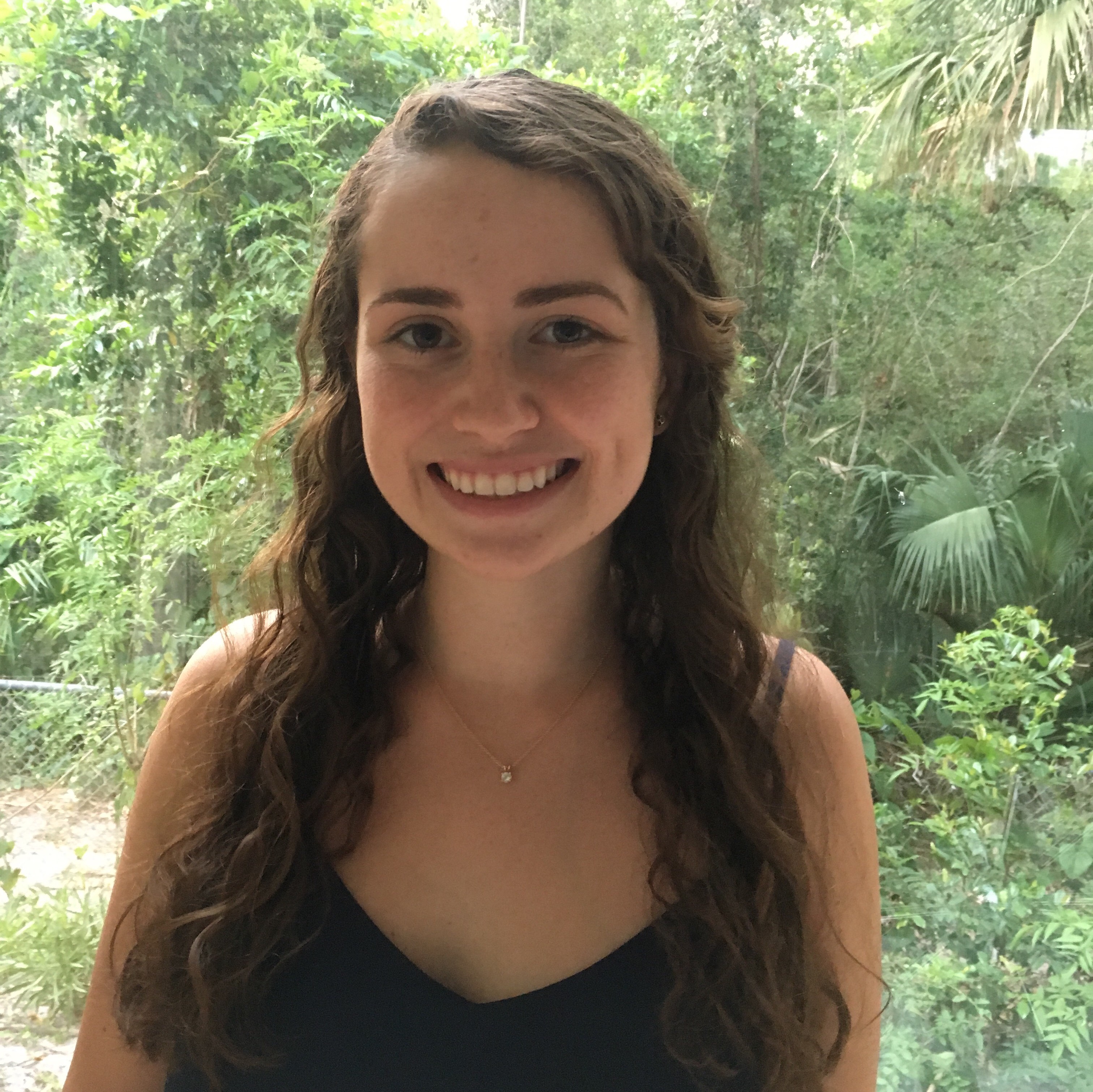 CHARLOTTE PUOPOLO Jacksonville, FL
Charlotte Puopolo is a sophomore from Jacksonville, Florida majoring in International Affairs and French and Spanish. She plans to travel and practice her newly acquired languages as much as she can in upcoming years, including studying abroad. Her ideal career is working for a non-governmental organization abroad, being part of the foreign service, or teaching English as a foreign language. In addition to being an Honors Peer Mentor, she participates in CIES's Conversation Partner program and attends the Women Student Union's Political Activism meetings. She loves coffee, running, going to concerts, listening to NPR, and convincing her friends that foreign films are worth reading the subtitles. She is excited to be an Honors Peer Mentor and help others take advantage of all that FSU has to offer.
---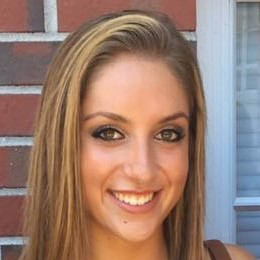 SYDNEY RICHARDS Linwood, NJ
Hi everyone! My name is Sydney and I am from Linwood, New Jersey (which is right near Ocean City). I am a junior at Florida State and am studying exercise physiology. I also have three minors that I am working towards, which are in biology, chemistry, and child development. I just studied abroad in Florence, Italy this past summer too! I am an avid dog lover, as I have a puppy back at home, and so, one of my favorite events on campus is when puppies are brought onto Landis during finals week. I also am an avid food lover, as I will never say no to ordering some of Gumby's pokey sticks, and know some of the best spots to go in Tallahassee. On campus, I have been involved with Relay for Life, Dance Marathon, and Light the Night. I also am a member of Delta Delta Delta and am on their line dance committee. Off campus, I am a part of Dance Tallahassee's performance company and take several dance classes throughout the week. During the week, you can most definitely find me at my second home on the third floor of stroz. In my free time, I like to relax by the pool or take a quick trip the beach or rez. I also love attending all of the different sports game that we have at FSU throughout the year and have yet to miss a football game (Go Noles!).
---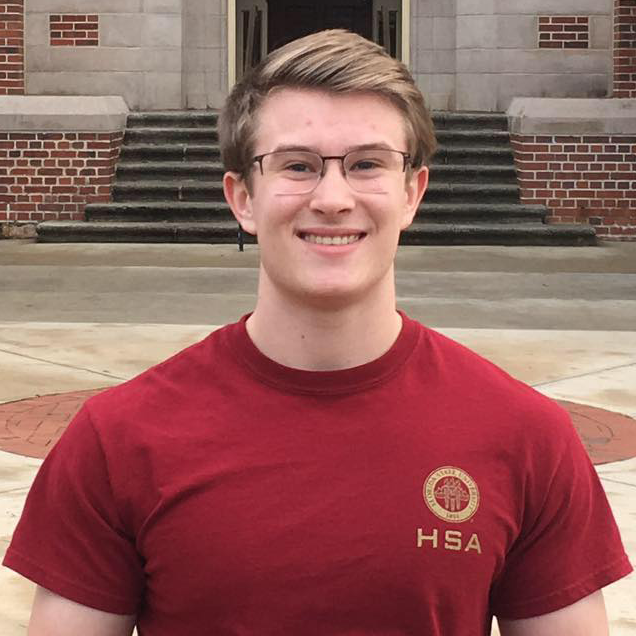 JOEY STRUZESKI Lakewood, CO
I'm Joey, and I'm from Lakewood, Colorado. In regards to my academic life, I am a second-year statistics major, and I am also pursuing the Undergraduate Certificate in Leadership Studies. Additionally, I was in the Undergraduate Research Opportunities Program last year, and will probably continue doing research. Outside of academics, I am very excited to be a Resident Assistant in Ragans/Traditions this year. I am also involved with Sustainable Campus through organizations such as Take Back the Tap and Eco-Reps. In regards to what I do in my free time, my biggest hobby is working out, and I hope to be playing more intramurals this year. Finally, I'm very excited to be an Honors Peer Mentor this year. Go Noles!
---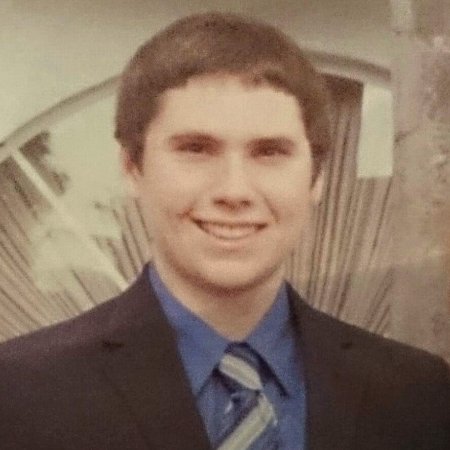 KENNY THOMAS New Port Richey, FL
Hello! My name is Kenny and I am a Risk Management & Insurance/General Management double major with a minor in Psychology. I work as a Front Desk Receptionist in Ragans and Traditions, and the best part about my job is getting to know the residents who live there. I am also involved with the Knights of Columbus Youth Baseball League back in my hometown of New Port Richey. I have been with the same team for the past ten years. I played shortstop for the first six of those years, and I have been the assistant coach for the last four. In my free time I love to hike, read a good book, and watch the Tampa Bay Lightning play hockey. Go Bolts!
---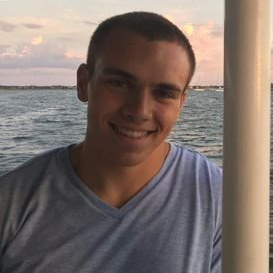 HARRISON WEEKS FL
Hello! My name is Harrison Weeks. I am a junior here at Florida State University. I am currently pursuing a bachelor's degree in political science, and I am in the process of determining a double major in economics as well. I am passionate about the ideological, philosophical, and policy sides of government, politics, and economics. I enjoy reading as much as I can about politics, government, economics, and anything else that may relate to these fields. I am also interested in the research side social sciences. Last year, I was a member of the Undergraduate Research Opportunity Program, where I was an assistant to a mentor conducting research on state legislatures and state legislative finances. I am currently pursuing the Research Intensive Bachelor's Certificate in Political Science , which is a professional certificate program that allows me to gain a substantial amount knowledge and experience in the field of political science research. I have also participated in a variety of other organizations on campus, such as the College Republicans, Young Americans for Liberty, and the Catholic Student Union. During my free time, I enjoy working out at the Leach Center, and watching free movies at the Askew Student Life Cinema.