The FSU Honors Program would like to congratulate three of our students, whose papers were selected by Florida Collegiate Honors Council (FCHS) Conference Committee for awards.  Ollie LeClerc, Alison Roush and Allison Laudadio were invited to attend and present their works at the Annual FCHC Conference held virtually the weekend of February 12-13, 2021.  
The theme of the conference was "Disruption and Adaptation in Honors," and how students might use these adaptations and disruptions as a "guide to becoming exemplary honors students and faculty and better global citizens."
---
FRESHMAN / SOPHOMORE DOCUMENTED RESEARCH OR CRITICAL THINKING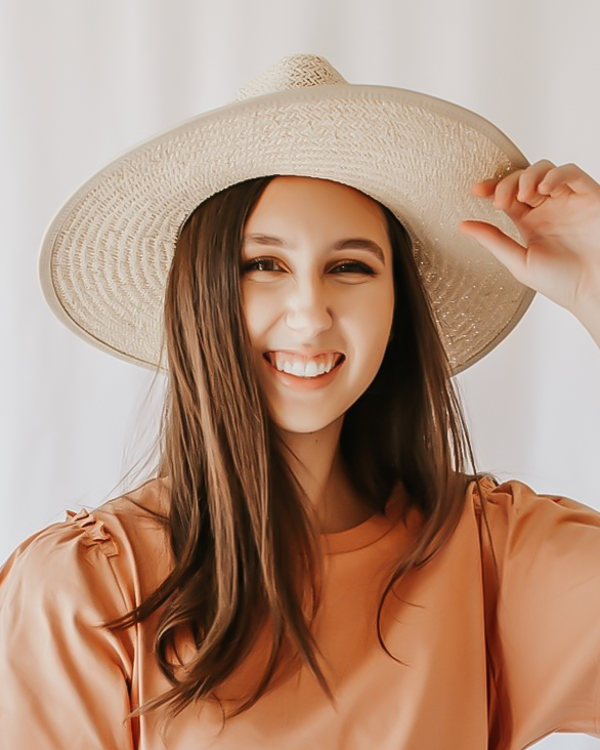 OLLIE LECLERC
Major: Criminology
Title of Work: "The 2014 Slenderman Stabbing: Mental Health and Media Obsession"
Overview: "My paper explores the 2014 case of the Slenderman Stabbing and the media storm that followed the arrest of the twelve-year-old perpetrators. Within this paper, the media coverage of the case, from immediately after the attack to the conviction of the two girls, is discussed. Through the investigation and trial, the media continually commented on the mental health of the defendants Anissa Weier and Morgan Geyser. These girls believed that they had to kill someone close to them to be worthy of living with the horror character Slenderman. This paper discusses who Slenderman is, the effect he had on the young girls, and how their warped view of reality caused the media to become obsessed with their story. Along with the effect of horror media on young children like Weier and Geyser, this paper examines how mental health can influence public perception and how criminal justice officials handle cases such as these. The criminology theory of moral panic is also explored concerning this case, through utilizing the theory's five defining features to analyze what makes this case a true moral panic. This paper will show that the media's coverage of the Slenderman Stabbing affected the outcome of the case by continually emphasizing the mental illnesses of Anissa Weier and Morgan Geyser."
Personal Reflection: "When I was younger I remember seeing everything Slenderman on TV and in YouTube videos. When writing this paper, I wanted to make a broad statement about why this case caught the attention of so many people. As with all cases that we hear about on the news or through podcasts, something in it has to differentiate it from all other 'regular' crimes," (although all crimes are bad). "Through my research, this crime struck a chord with the fear that the media, especially violent media, can warp the minds of society's youth. I very much enjoyed writing this paper, and I would encourage everyone to read this article about the victim's experience recovering from the brutal crime and her advice to parents everyone about media consumption. https://abcnews.go.com/US/slender-man-stabbing-victim-speaks-publicly-time-situation/story?id=66268385 ":
ALISON ROUSH
Major: International Affairs and Environmental Science
Title of Work: "Climate Change & Social Inequality"
Overview: "My paper discusses the interconnection between two issues that I am incredibly passionate about: the worsening state of our planet and human rights. Social inequality affects how climate change impacts communities, with underprivileged and minority groups suffering at higher rates than privileged, upper class, largely white communities. The main issue I chose to focus on in my paper was that of food insecurity. Food insecurity is defined as 'limited or uncertain availability of nutritionally adequate and safe foods or limited or uncertain ability to acquire acceptable foods in socially acceptable ways.' There are numerous factors which augment the prevalence of food insecurity amongst minority communities, most specifically issues of social inequality. Minority communities have higher rates of poverty, unemployment, incarceration, and disability, which stem from an established structure of systemic racism and discrimination. As food insecurity grows as a result of climate change, it is these groups, who suffer from social injustice, that are impacted the greatest, and our society has been structured throughout American history to oppress these groups through social structures such as the prison industrial complex and redlining. In a cyclical nature, these social structures contribute to climate change having a large effect on minority groups."
Personal Reflection: "[This paper] has inspired me to pursue the topic of environmental justice as a future research project, either as undergraduate research or for a future master's or doctoral program. Attending the FCHC conference was a wonderful opportunity, and I am so grateful that I had the privilege to listen to other students speak about their work."
---
JUNIOR / SENIOR DOCUMENTED RESEARCH OR CRITICAL THINKING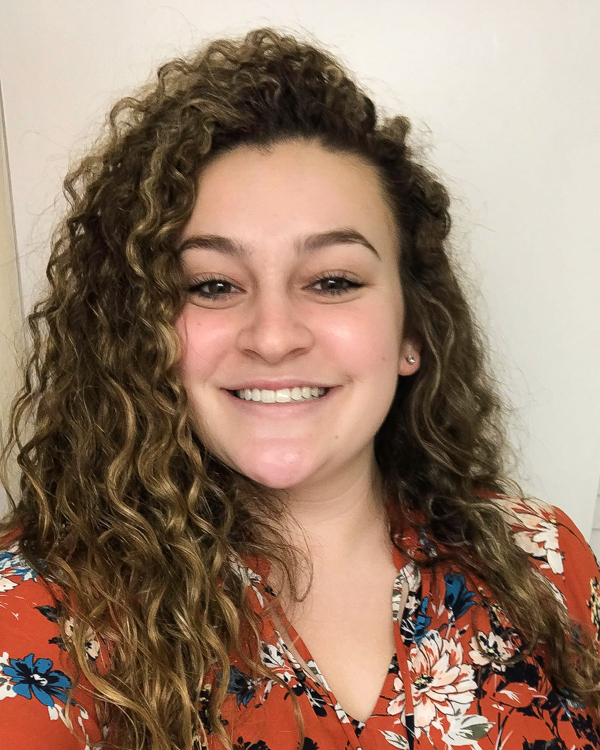 ALLISON LAUDADIO
Major: English Literature  Minor: Social Work
Title of Work: "The Skeleton in the Closet: Immigrant Experiences and Internment Camps"
Overview:  "Julia Otsuka's, "The Buddha in the Attic" addresses the experience of Japanese American women specifically. Her book follows the life of young Japanese brides as they journey from Japan to America. My essay uses her book as I researched more generally about the Asian American experience. I connect the themes in the novel to the "model minority" trope and explore "positive stereotypes" and the harm they cause. The book ends when the women are forced out of their lives in California and into internment camps. I discuss the intense racism behind the internment camp decision, as well as the nation's failure to address their massive oversight even today. 120,000 people of Japanese ancestry, most of whom lived on the Pacific Coast, were forcibly related into these camps, including author Otsuka's own parents. I assert that the Japanese internment camps are among the most egregious of the skeletons in America's closet."
Personal Reflection: "Thank you to Dr. Schwabe and the whole Honors and HEP team here at FSU for their constant support. I've enjoyed my experiences at the Florida Collegiate Honors Colleges Conference, and I am proud to have won and represented my school two years in a row in the research essay competition."
---
title-inside title-centered
2