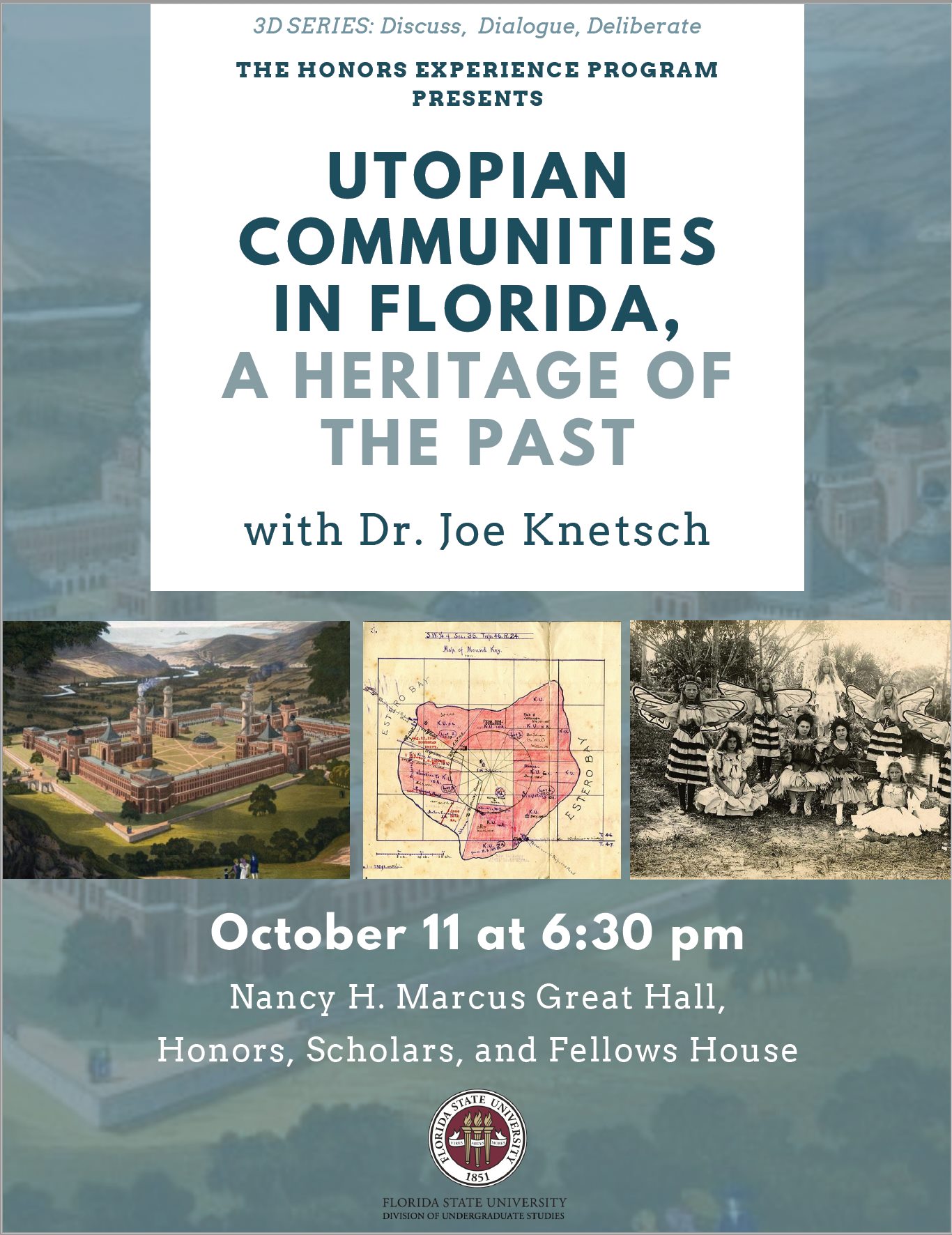 Utopian Communities in Florida
DR. JOE kNETSCH, HISTORIAN
The Honors Experience Program hosted an event in the Great Hall with historian Dr. Joe Knetsch.  Dr. Knetsch is a historian of Florida with an impressive record of publications, including 8 published books and over 200 published articles in numerous journals. He has a bachelor's degree from Western Michigan University, a master's degree from Florida Atlantic University and a Ph.D. from Florida State University.  His scholarship is an epitome of FSU's emphasis on community engagement.
Dr. Knetsch has written papers on the history of surveying and various aspects of Florida's history and landscape. He has written about the industrialist and real-estate developer, Hamilton Disston; Pembroke Pines; and the Armed Occupation Act of 1842. He has also co-authored a book about Floridan Utopian Communities.  
Dr. Knetsch's talk covered the various communities in his co-authored book and reached back in time to show where some of the ideas came from, highlighting the European utopian socialists Fourier, Owen and Ruskin. 
Dr. Knetsch's presentation unfolded the real-life experiments with alternative lives and social orders in the state of Florida.
---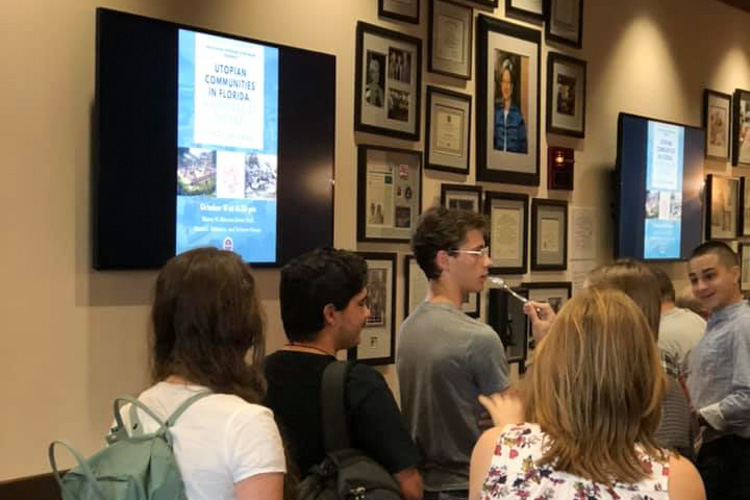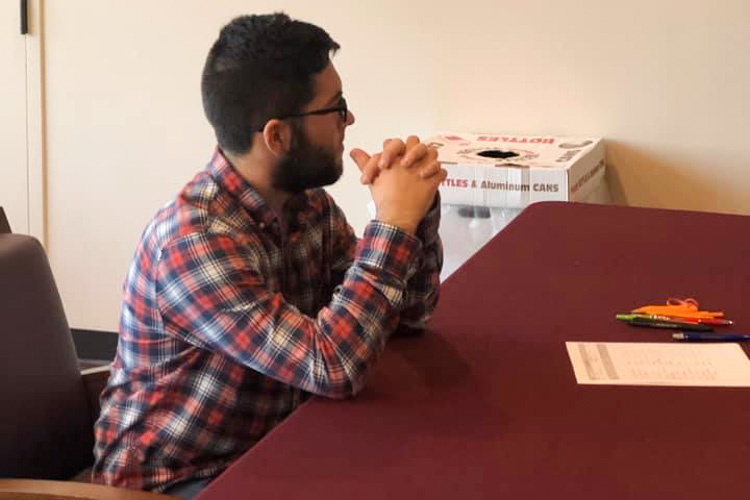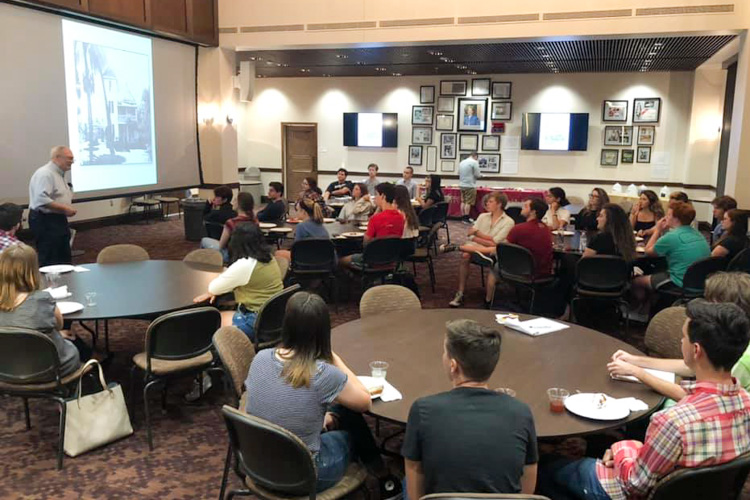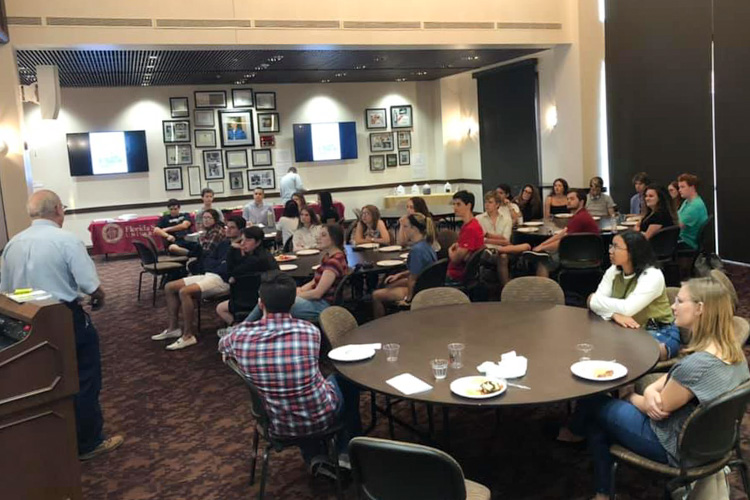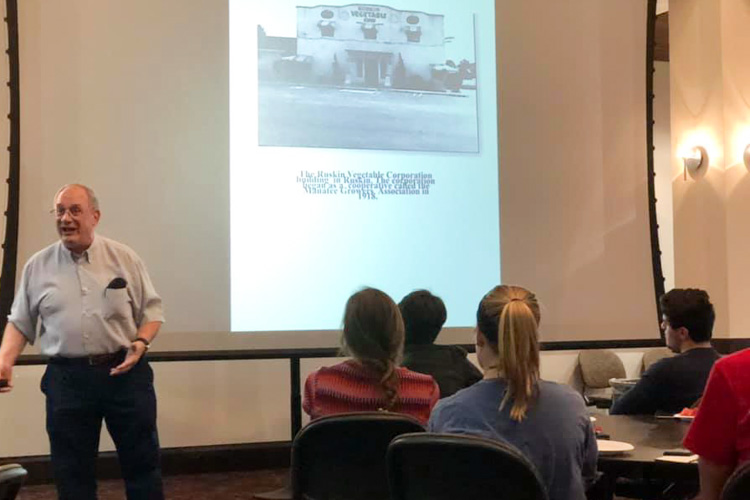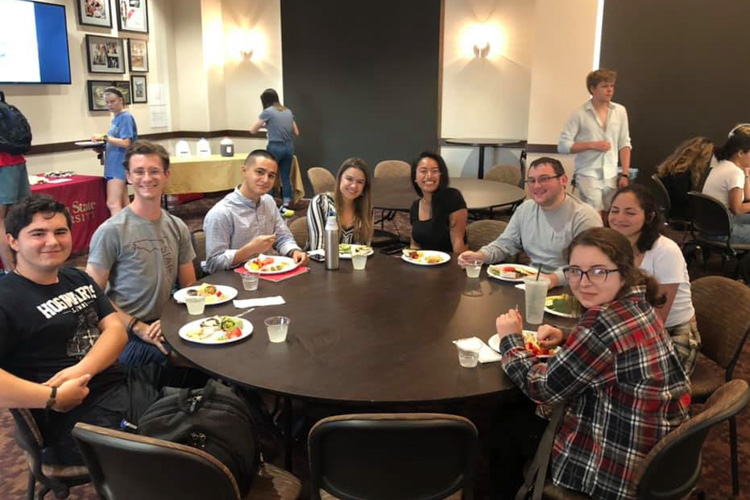 title-inside title-centered
2