FSU has a long history of providing recognition and support for outstanding students through its honors programs, which date back to the fall of 1932.
Today, the Honors Program is a caring community of dedicated faculty, staff and talented students providing support to aspiring scholars and lifelong learners. We are located in the Honors, Scholars and Fellows House, a building designed to foster cooperation, achievement and intellectual curiosity among students.
Students in the Honors Program have unique access to campus resources and are encouraged to engage in the FSU community in meaningful, developmental, and reciprocal ways. Honors students create relationships with professionals and peers on campus, participate in ground-breaking research, and emerge as leaders in their communities.
Our collective work to support students in our programs is inspired by the values, mission, and vision of the Honors Program at FSU.
---
Values
The FSU Honors Program enriches the educational experience of intellectually curious and motivated students through four core values: personal, social and intellectual growth; an engaged and inclusive community; interdisciplinarity; and diversity of individuals and perspectives.
Mission
The FSU Honors Program identifies intellectually curious students who have the potential, dedication, and drive for creating change and provides them with holistic development through enriching experiences in and beyond the classroom. We offer training, support, and opportunities to develop students who are scholars, leaders, innovators, and lifelong learners.
Vision
By offering an integrative curriculum and cultivating a vibrant, outward-looking community, the FSU Honors Program develops innovative thinkers who are socially responsible global citizens. In the process, we attend to the needs of the whole student through integrated processes of student-focused pedagogy and curriculum, mentoring, and community engagement within and outside of the Honors Program.
---
Honors Programs
The Honors Program supports our mission and vision through two well-established and highly successful student experiences: University Honors and Honors in the Major. 
After exploring our website, if you have further questions, please do not hesitate to contact us at honors@fsu.edu .
Students join University Honors as incoming first-year students or after their first semester at FSU. The Honors Program creates unique resources designed to facilitate the success of honors students. Honors courses typically have no more than 24 students, provide the opportunity for personal contact with faculty, and foster critical thinking about contemporary issues. These courses challenge students to engage in the course material and are inquiry-based for optimal student participation and learning. Honors courses meet multiple Liberal Studies requirements. Included within the honors curriculum are Honors Signature Courses, taught by our core honors faculty and departmental faculty instructors (Honors Teaching Scholars), who have been selected for their teaching expertise and focus on student success. The Honors Signature Courses are interdisciplinary, inquiry-based courses, tailored to the specific learning needs of honors students and are coupled with innovative co- and extracurricular experiences designed to enrich classroom learning and build a community of student scholars.
In addition to unique honors courses and engagement experiences beyond the classroom, honors students have the opportunity to take on leadership roles assisting honors staff and faculty with ideating, planning, and coordinating events, as well as working with faculty on undergraduate publications and campus initiatives. Students may also choose to participate in the Honors Student Association (HSA), which hosts engaging social and professional development events that encourage peer-to-peer relationship building. University Honors, through its courses, engagement and leadership opportunities, provides the framework to help students develop and excel academically, social and personally.
Additional Opportunities for University Honors Students:
University Honors students have the opportunity for admission into a number of premier programs across campus: Presidential Scholars, Honors Legal Scholars, Seneff Honors Business Scholars, and Honors Medical Scholars.
The Honors in the Major (HITM) Program was designed to encourage students to engage in intellectual curiosity and critically explore their major discipline in depth. Students who join the Honors in the Major Program design a research or creative project under the direction of a faculty director in their major or related discipline. Through the process of writing a prospectus, conducting research, and writing and defending their project in front of a committee of faculty, students become active participants in the academic process. Honors in the Major is typically reserved for junior and senior students. Students do not have to be a member of University Honors to join this program. However, students who complete both the University Honors and Honors in the Major Programs earn distinction as Dual Honors graduates.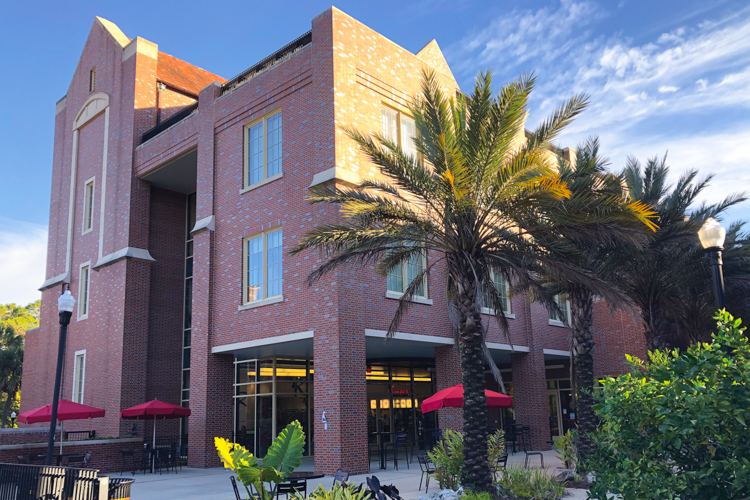 ---
title-inside title-centered
2