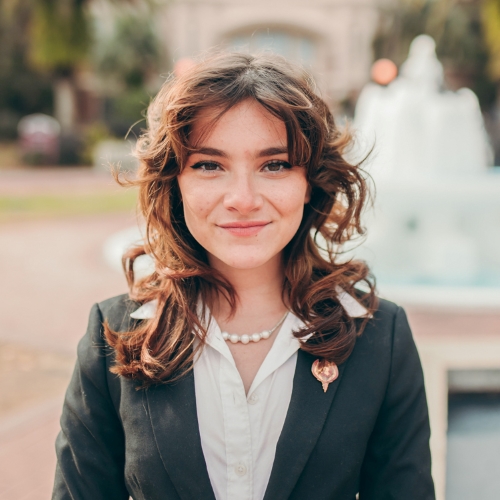 Questions for the student:
Where are you from?
"Bradenton, Florida."
In a few sentences tell us about your Honors in the Major project! How would you describe it to someone not in your academic field?
"My paper explores the avenues by which policy choices and political phenomena impact the trajectory of COVID-19 in the United States. Specifically, it seeks to examine Medicare for All, a bill introduced in the US Congress, and its potential to have bettered the pandemic response."
How did you choose your mentor, and what do you recommend students interested in starting an HITM project look for in a mentor?
"After taking numerous courses in my major, I came across Dr. Homan who specialized in the field I was most interested in. Her teaching philosophy also established her as one my favorite professors. Dr. Homan's academic concentration and our personal connection made her the perfect HITM mentor. For those seeking a mentor, I would recommend finding someone who has some understanding of your topic or can point you in the right direction. But, most importantly, identify a mentor who you have a history with and would love to work alongside."
What are your plans after you graduate from FSU?
" I am going to be working in at Deloitte in Washington DC as a Government and Public Service Analyst. There, I hope to work on a contract involving health policy."
---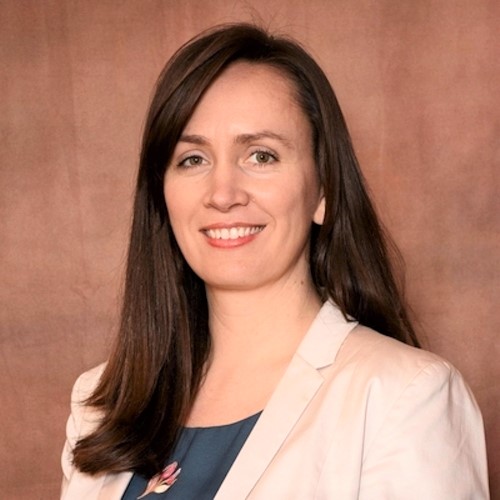 Patricia Homan, Ph.D.
assISTANT professor, DEPARTMENT OF SOCIOLOGY (PUBLIC HEALTH)
thesis director
Questions for the mentor:
What motivates or inspires you to mentor undergraduate students?
"The thing that inspires me most is the intellectual curiosity and drive of our wonderful FSU students like Aliyah. In my first 3 years at FSU I have served on undergraduate thesis committees for 4 outstanding students across the fields Sociology, Public Health and Criminology. These students have taken on ambitious projects tackling important social problems. Through their dedication to their research they have made meaningful contributions to knowledge. I am honored to play a role in helping them grow as scholars. The reason I am a social scientist today is because I also had a great mentor who supervised my own undergraduate thesis work, so I enjoy paying it forward."
What do you think characterizes a good mentoring relationship between student and honors thesis mentor?
"I think the best mentoring relationships happen when students are self-motivated and passionate about their research topics, and faculty members are generous with feedback when needed but not overbearing. Learning to develop a research question, design a project, and manage your own time are crucial skills for any scholar to develop. So while I think mentor guidance and accountability are vital, I also think it is important to give students space to be self-directed and to begin cultivating these skills. Aliyah has truly exceeded my expectations in terms of her motivation, self-sufficiency, and the truly extraordinary quality of the research she produced. One of the great joys of mentorship is watching students like her succeed and having opportunities to continue supporting them as they move forward with their careers."
title-inside title-centered
2