Student Experiences in Honor Programming

See what our bright, dedicated, and engaged honors students are involved in by clicking here.

Updates and Resources

Are you an alumnus of the honors program and want to update us or find helpful resources? Click here!

Connect and Stay Involved

We offer the opportunity for you to join Friends of Honors and Scholars, explain how to promote your organizations internship opportunities, and how you can serve as a mentor. For more information click here.
---
This is an exciting time for Honors alumni and friends! The FSU Honors Program offers multiple opportunities for alumni to stay connected with the FSU Honors community. Our students often ask to be connected to alumni and we think alumni will be gratified to work with these bright and forward-thinking students. We sincerely welcome alumni to connect and stay involved with current FSU honors students and other FSU alumni and have provided information, below, about how to stay up-to-date and involved with the Honors Program. We invite you to explore the Honors Program website to learn more about the current Honors Program and the many ways in which our students engage.
With your support, we will build an even stronger relationship between alumni and current honors students that will ensure the continuity of FSU's tradition of promoting undergraduate excellence.
If you are interested in learning more about joining the Honors alumni community or how to become more involved, please contact Amy Haggard at ahaggard@fsu.edu or 850-645-0967
Honors Alumni Spotlight
---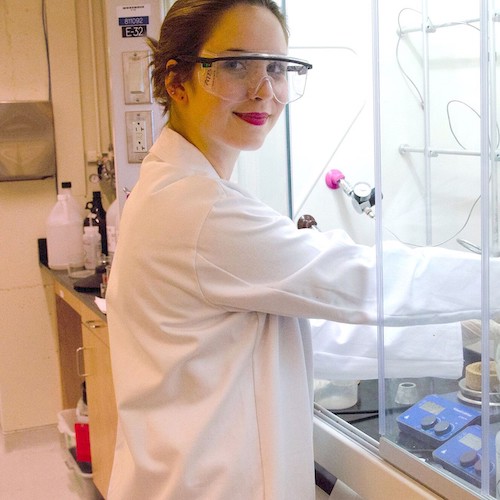 Alex Barth
Alex earned her undergraduate degree from Florida State University in the spring of 2017 as a chemistry major. She is currently attending Caltech for her PhD. She is photographed conducting materials science research in the lab of Dr. Yuriy Roman at MIT. Alex is completing the Certificate of Practice at Caltech, which she will receive upon graduation. During her graduate work, Alex received an institutional fellowship from Caltech, a National Science Foundation GRFP fellowship, and was one of forty finalists selected for the Hertz foundation fellowship.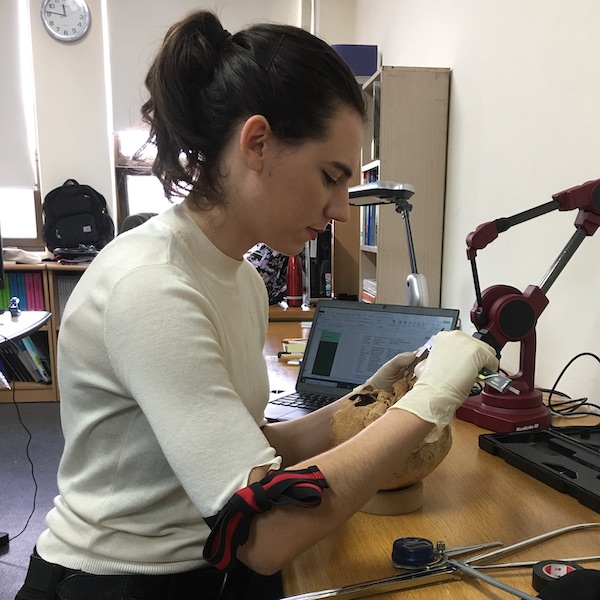 Alexa Pennavaria
Alexa earned her undergraduate degree from Florida State University in 2016 as an anthropology major and museum studies minor. During her time in the honors program at FSU she taught honors colloquium courses, was awarded the Benjamin A. Gilman Scholarship and the Bess H. Ward Honors Thesis Award. Alexa currently lives in Fort Worth, Texas, where she is a PhD student at the University of North Texas Health Science Center studying anatomy. She is photographed gathering data on human remains using a microscribe for her dissertation in Seoul, South Korea in 2018.
---
If you have other ideas about how to support the FSU Honors Program or suggestions about how to strengthen the relationships between present and past students, please contact Amy Haggard at ahaggard@fsu.edu or at 850-645-0967. Amy Haggard is our new Assistant Director for Alumni and Student Engagement. Her goal is to manage, develop and organize the alumni relations program for Honors, Scholars, and Fellows, as well as implement experiential learning opportunities to directly engage students and alumni.
title-inside title-centered
2