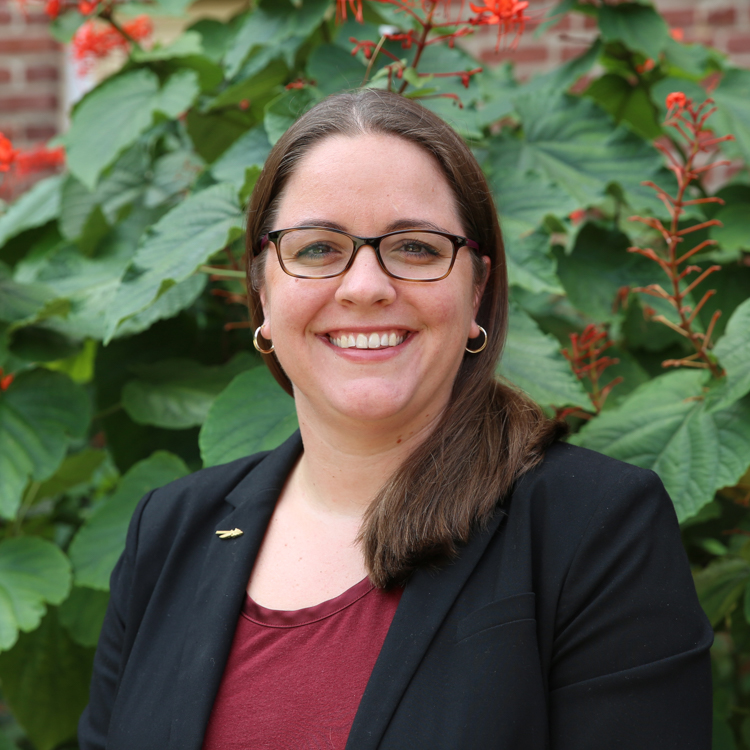 Amy Haggard is the Associate Director of Alumni and Student Engagement. In her current role, Amy is responsible for the management, development, and organization of the alumni relations program for Honors, Scholars, and Fellows, as well as implementing experiential learning opportunities for the Honors Program, Center for Undergraduate Research and Academic Engagement, and the Office of National Fellowships. She also builds upon the HSF alumni engagement infrastructure to develop and support alumni relations and engagement across the Division of Undergraduate Studies.
Amy earned a bachelor's degree (2011) in Recreation and Sports Management from Coastal Carolina University, and a master's degree (2017) in Student Affairs in Higher Education from Colorado State University. Currently, Amy is pursuing her Ph.D. in Higher Education at Florida State University.
Born in Tallahassee, Florida but raised in Western North Carolina, Amy bleeds garnet and gold. She is happy to be home and working with passionate FSU students and alumni.
title-inside title-centered
2