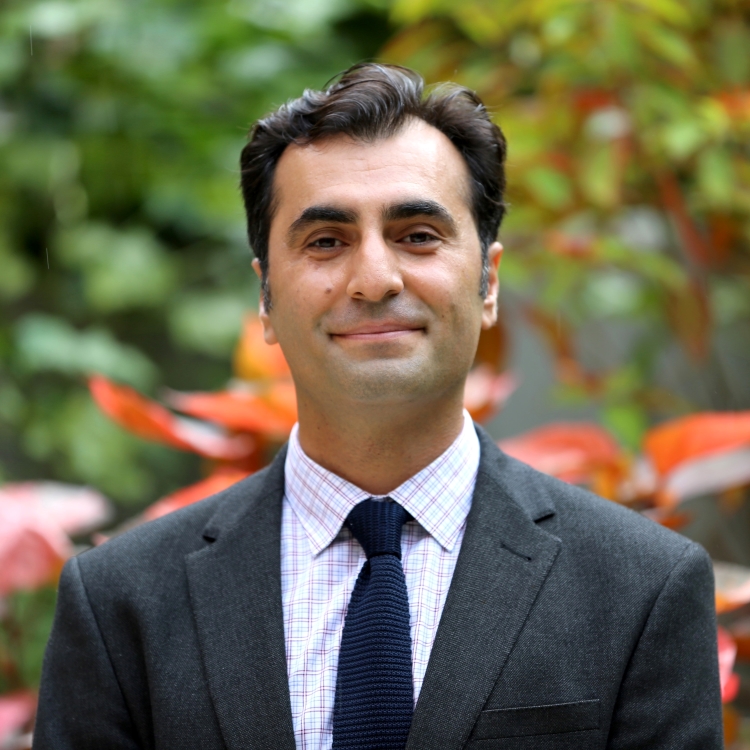 Dr. Azat Gündoğan Receives 2022 University Teaching Award
April 2022
Congratulations to Dr. Azat Gündoğan, Honors Program faculty member, who was recently selected to receive a University Teaching Award, specifically the Inclusive Teaching and Mentoring Award. This award honors faculty who teach courses designed explicitly to be inclusive, so that all students can flourish. The award may also honor faculty, who serve as role models or mentor students beyond the classroom.
Below is an excerpt from Dr. Gündoğan's teaching statement, which explains his approach to inclusivity, as well as a students' feedback on their experiences with Dr. Gündoğan and the courses he teaches.
Excerpt from Teaching Statement on Inclusivity:
"In increasingly diverse classroom settings in American colleges today and particularly against the background of recent social movements (e.g., BLM and #MeToo) and the global pandemic, educators must build a keen awareness of multifaceted experiences, backgrounds, and in/visible identities of their students...Thus, my inclusive teaching unfolds as a deliberate effort to establish a genuinely safe environment where students receive equitable treatment, equal voice, and access to learning, support, and respect. Whether mentoring, lecturing, writing a syllabus or moderating an in-class or online discussion, inclusivity enriches the student-teacher relationship and creates an environment for interactive teaching and learning."
---
Student Feedback on Dr. Gündoğan and his courses:
"Learning under the professorship of Dr. Gündoğan transformed me into a new student. He creates a space in the classroom where we all become students and teachers – teaching each other, challenging our own ideas, and starting over once we critiqued our ideas to the core. My peers and I often joke about the whiteboard in his classroom as akin to an investigation board from a crime scene, but this class "exploration" of sorts truly changed my experience as a student, and I feel prepared to use what I learned in Dr. G's class to engage in more meaningful discussions throughout my time at Florida State. We participated in class conversations alongside a prepared lecture – as a student would share their thoughts, Dr. Gündoğan would write a single word or phrase from the student's words on the whiteboard. Throughout our class discussion, Dr. G would continue to write on the board and make connections between our ideas until it looked like an intricate investigation board by the end. Afterwards, we would listen to his lecture and by the end of class, we would find that — regardless of how messy our discussion felt – our ideas always aligned with what Dr. G prepared for the lecture that day, realizing that we learned such theoretical and dense concepts through authentic discussion. He is an incredible professor and I have never felt more challenged in a classroom. In his class Utopias/Dystopias, we understood utopianism as devoid of boundaries and rather, a temporary state in which its borders are constantly contested and transformed. This understanding was felt in Dr. G's pedagogy – he taught me that it is not the end product of a material that defines my growth as a student, but the pursuit of learning in the process.
Moriah Richman
Senior, Political Science
Fall 2021, Utopias/Dystopias Honors Signature Course
---
Anonymous "Thank You" Note received through the FSU Center for the Advancement of Teaching on 12.05.2019 from a student in Dr. Gündoğan's Social (In)equalities & Utopias/Dystopias courses in Fall 2019:
"I would like to thank Azat because he is truly the best professor I have experienced at FSU. In times of such societal tension and disagreements, his classroom is a safe haven to express our opinions and put a little bit of love and respect back into our world. His personal stories are filled with strength and inspire me to treat people around me with compassion. I rave about this class to all of my friends and am motivated to participate in discussions. This class has inspired me to pursue a minor in sociology. Dr. G, you rock!"
title-inside title-centered
2