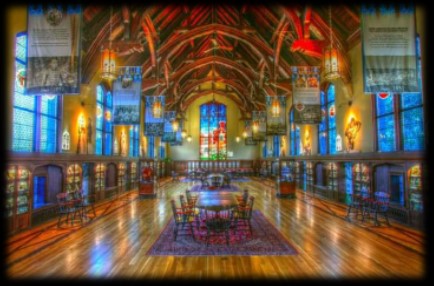 New World Coming: 
Religion, Imagination & Possibility
March 11-13, 2022
Each year, the American Academy of Religion and the Society of Biblical Literature-- the two largest academic societies dedicated to the study of religion--come together to hold national and regional conferences. The Southeastern Commission for the Study of Religion (SECSOR) is the body responsible for organizing the regional conference for the southeastern United States, and this year that conference was hosted by Florida State under the guidance of Department of Religion professors, Matthew Goff and Joseph Hellweg. The conference includes papers related to diverse religious traditions addressing a variety of topics from the standpoints of historical research, anthropology, cultural studies, ethics, and other disciplines.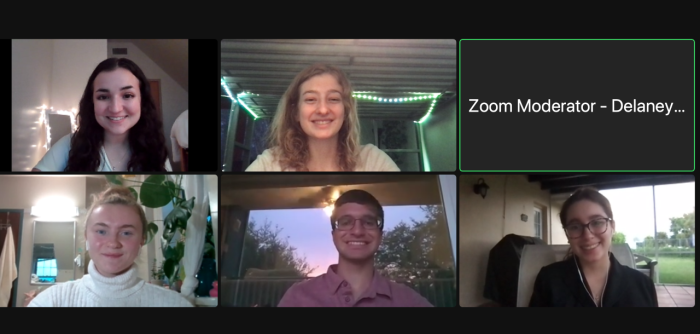 On Friday, March 11th, Dr. Ross Moret presented a paper titled, "Rage and Radicalization Among White Evangelicals" as part of the conference session on religion, violence, and race.
In addition, several of Dr. Moret's students also participated in the virtual conference, presenting papers they had written during the Fall 2021 semester in the Honors Signature Course, "Freedom and Religion: Liberal, Christian, and Muslim Perspectives." Below are brief summaries that participating honors students shared about their papers, as well as their experiences attending the conference and being part of the Honors Program.
---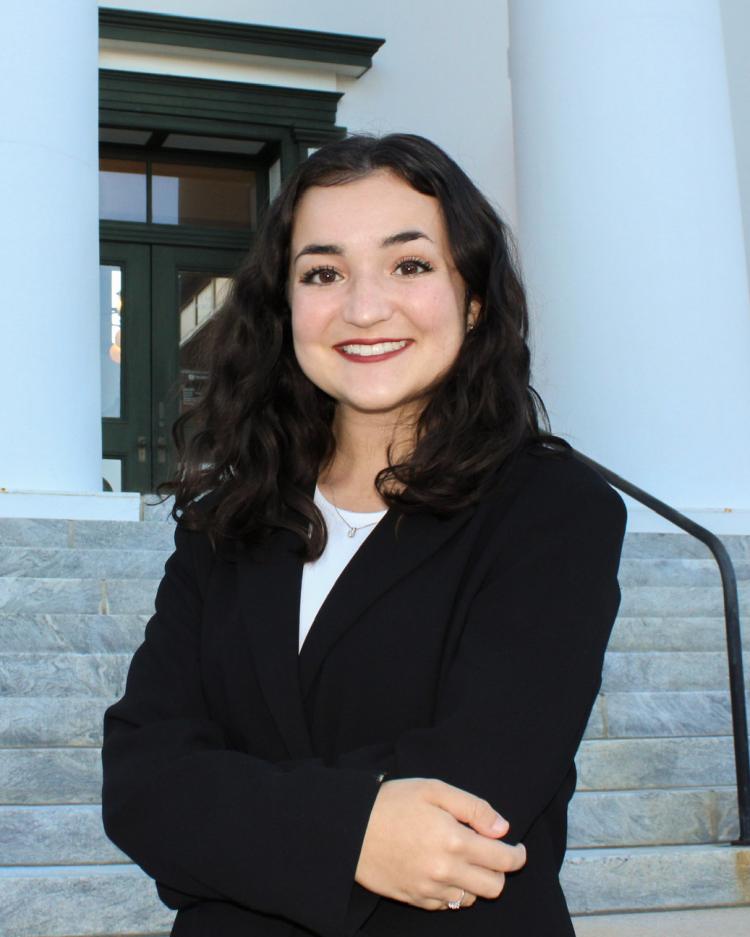 SARA BOLES
Presented Paper: "Islamophobia, Islamophilia, and Critique"
Overview: "My research topic dealt with the ways in which Islamophobia and Islamophilia have impacted discourse surrounding Islam in a post 9/11 America. The main argument of my paper was that due to the rampant Islamophobia that is present within society, individuals will not be truly free to offer important critiques of Islam out of fear that these criticisms will be used as justifications for harm towards the Muslim community. I also examined the impact that "othering" has on the Muslim community and Western ideology and policy. Finally, I concluded with a discussion of the difficulties many individuals have in striking the "perfect balance" between combatting Islamophobia while also avoiding an entirely uncritical, Islamophilic stance towards the Islamic faith that can cause important issues to be overlooked and even justified. "
Personal Reflection on the conference and the Honors Program: "During this conference, I learned so much from my classmates' presentations regarding the intricacies of Islam and social issues associated with the faith. Overall, I thoroughly enjoyed presenting and am very grateful for the experience. The Honors Signature courses offered through the Honors Program have been the highlight of my time at FSU. Getting to make such meaningful connections with the professors and my peers has been a truly unforgettable experience. The courses are challenging, but the knowledge that you gain makes all the work worth it. I am so thankful to be in this program and would highly recommend it to anyone considering applying!"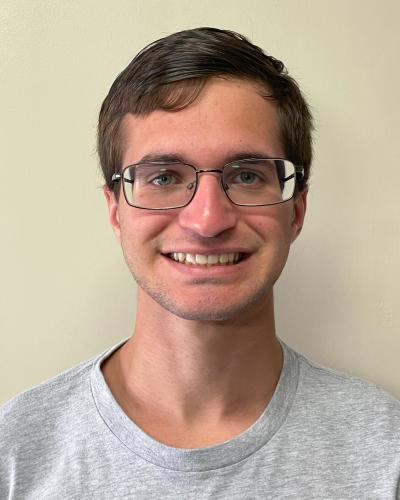 JACKSON CHEPLICK
Presented Paper: "ISIS and the Destruction of Cultural Heritage Sites"
Overview: "My paper was about ISIS's destruction of cultural heritage sites across the Middle East. These sites include ancient cities, ancient artifacts, churches, mosques, synagogues, and tombs. My paper examined ISIS's justification for these actions and brought up evidence for why this is not compatible with Islam. "
Personal Reflection on the conference and the Honors Program: "I enjoyed the conference and hearing what research some of my fellow students have conducted regarding Islam. I thought it was interesting learning about abrogation in Islam and how it is used with verses regarding war and peace. I thoroughly enjoyed Dr. Moret's class. He is passionate about what he teaches and exposed us to many different experts in Islam, war ethics, and philosophy. Being in the Honors Program is a great experience, learning with your fellow classmates in small, discussion-based classes."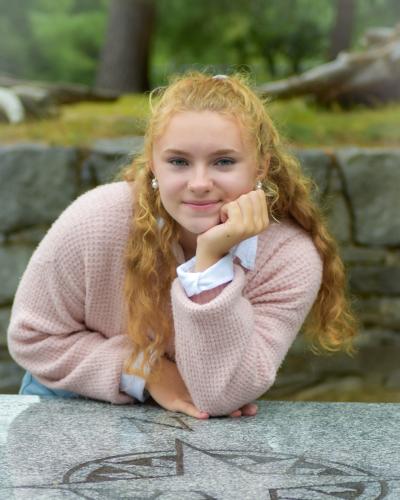 ALISON ROUSH
Presented Paper: "Queerness and the Qur'an: A Transition Towards Acceptance"
Overview:  "My work focused on the Westernization of the majority viewpoint of Islamic scholars concerning homosexuality and the LGBTQ+ community. I discussed how Muslim sources of authority approach homosexuality, for which there was not a word in Arabic until recently, as well as how different scholars (both conservative and liberal by Western ideals) approach the topic. Presenting at this conference helped me learn how to reconcile my past research with new and potentially contrasting information, considering that I wrote the paper in November of 2021 and continued to develop a knowledge basis on the topic up until presenting in March of 2022. "
Personal Reflection on the conference and the Honors Program: "As a whole, the conference was well put together with high levels of communication from facilitators, and was a great experience overall!. As a second semester sophomore, I have taken 2 different classes with Dr. Moret. These classes, above all others that I have taken, have forced me out of my comfort zone with regards to content in an incredibly positive way. Furthermore, these classes have helped me develop exponentially as a critical consumer and analyst of media sources in both an academic and a day-to-day setting, and have influenced how I will approach future research and work within any and all fields. "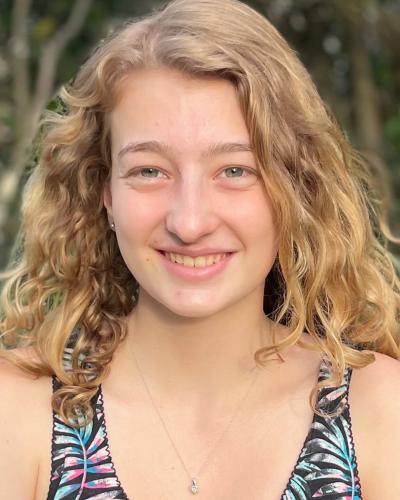 HOLLY ZEYL
Presented Paper: "Dynamic Sexual Norms in Islam"
Overview:  "At the American Academy of Religion and Society of Biblical Literature conference this year, I presented a paper entitled, "Dynamic Sexual Norms in Islam," in which I compiled several popular and academic Islamic sources to argue that Islam's sexual norms surrounding pleasure are becoming more positive and empowering for women. Despite the stereotype that the Islamic notion of sexuality is rigid and oppressive, many Muslims have adopted a more supportive opinion of sexual pleasure than that of fundamental Islam while still remaining committed to their deepest religious values, revealing that Islam is much more flexible than the West gives it credit for. "
Personal Reflection on the conference and the Honors Program: "During this conference, I enjoyed the opportunity to gain experience presenting to a group, and I was fascinated by the topics explored by the other students in my Islamic Ethics panel. My classmate Sara, for example, discussed the importance of recognizing Islamophilia, as it can impede constructive criticism of the religion, which is a point of view I had not considered. The Honors program at FSU has provided me with a challenging academic community and the chance to take Honors Signature classes like Dr. Ross Moret's "Freedom and Religion" class, which has been an exciting part of my freshman experience. Aside from giving me the opportunity to participate in this conference, this class has also exposed me to diverse political and religious views and helped me improve at writing strong papers, both of which will be very helpful throughout the rest of college and beyond."
---
Related Sites and Conference Program:
title-inside title-centered
2