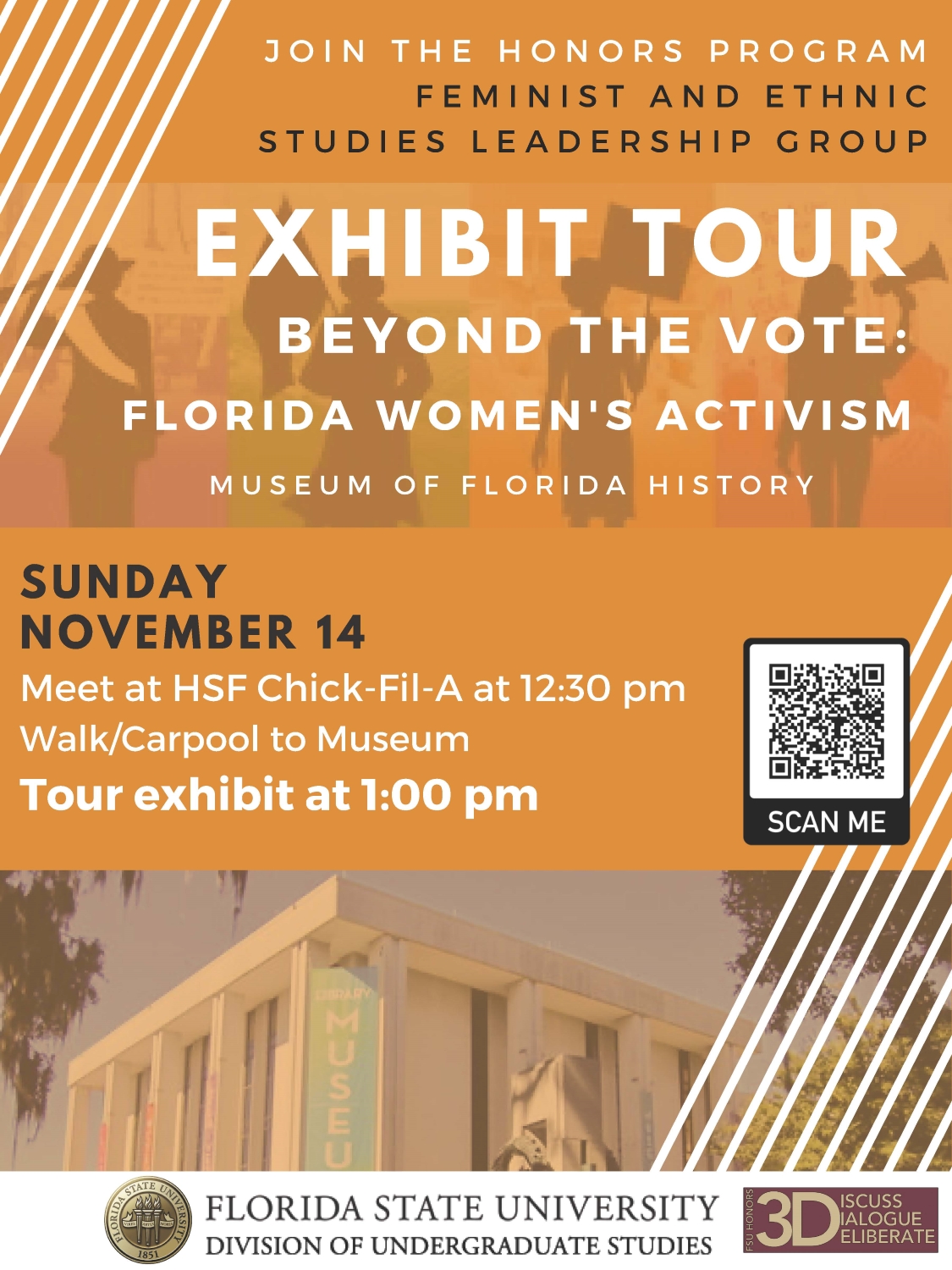 Beyond the Vote: Florida Women's Activism Exhibit Tour
Museum of Florida History
Written by Morgan Waltimyer*
On Sunday, November 14, 2021 the Feminist and Ethnic Studies Leadership Group toured the "Beyond the Vote" exhibit at the Museum of Florida History. On this tour, honors students were given the ability to learn about influential Floridian women while discussing with their peers. Students watched short video clips, viewed images, and delved into artifacts from the various movements featured to better understand the role of women in Florida's social developments over time.
The Beyond the Vote: Florida Women's Activism exhibit at the Museum of Florida History displayed myriad photographs, items such as buttons, pins, and clothing, and detailed descriptions. The exhibit described the many national activist movements women participated in, from suffrage to Temperance and civil rights, while also explaining the roles of women in more Florida-specific movements, such as those that targeted the environment. The contributions of May Mann Jennings to the environment of Florida in the early twentieth century was one example of activism the students discussed. Many of the artifacts, pictures, and women featured at the Museum of Florida History can be seen here.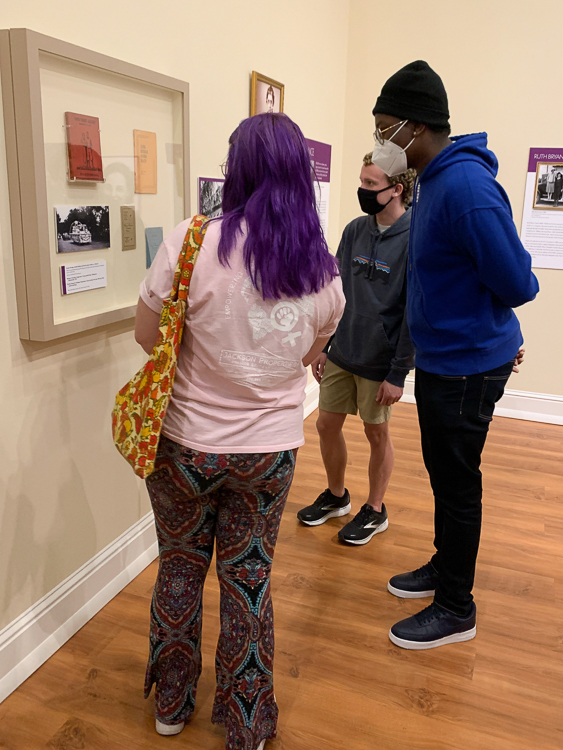 Honors students moved throughout the many portions of the exhibit together, often forming thought-provoking discussion. Many students spoke of the significance of the Equal Rights Amendment as well as the statistics regarding women from Florida who gained entry into politics. Overall, students frequently commented on how much of the information presented had either been unknown to them previously or featured a surprising fact. Honors student Tyler Chin-Lenn writes, "I learned that through the History of Florida women have largely been discounted in the socio-political arena. I also learned that women have been the root causes of many environmentalism movements in Florida, such as protecting the Everglades and rallying against a canal project that could have doomed Florida." The exhibit tour was fascinating and enlightened students on the influence of women starting decades before in the State of Florida and in the United States as a whole.
*Morgan Waltimyer is graduating with the Class of 2022 and has been in the Florida State University Honors Program since the Spring of 2021. She is from Sarasota, Florida with a major in Political Science and a minor in Women's Studies and has taken multiple Honors courses, but more recently Dr. Christina Owens's "Feminist Perspectives on Globalization," as well as "America Abroad: US Empire in Popular Culture."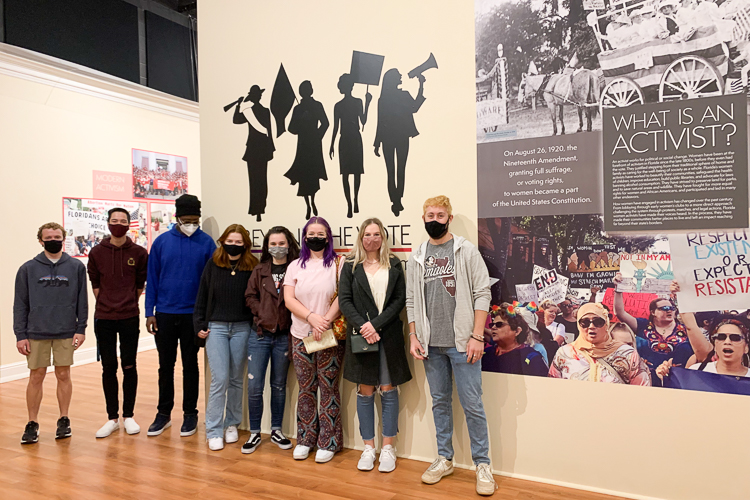 title-inside title-centered
2