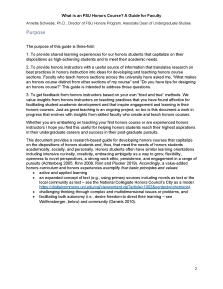 The purpose of this guide is three-fold:
To provide shared learning experiences for our honor students that capitalize on their dispositions as high-achieving students and to meet their academic needs.
To provide honors instructors with a useful source of information that translates research on best practices in honors instruction into ideas for developing and teaching honors course sections.
To get feedback from honors instructor based on "tried and true" methods.