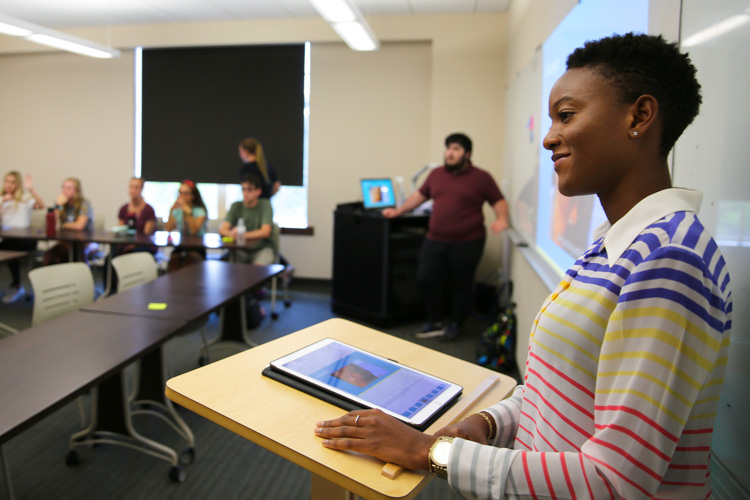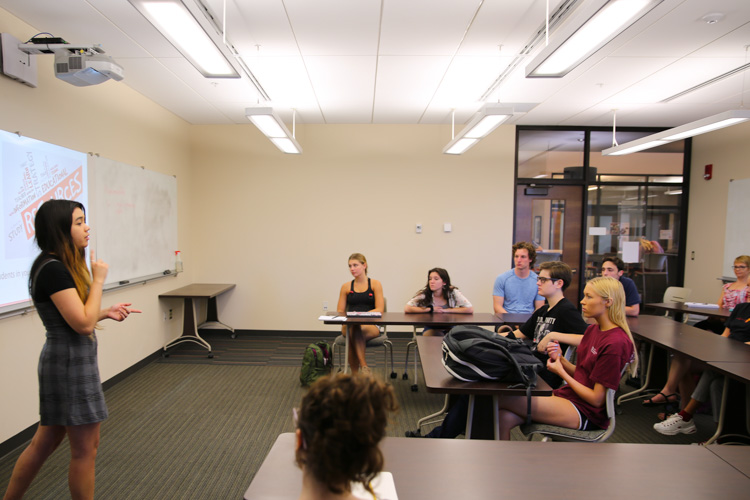 "This past semester I had the privilege of serving as an Honors Colloquium Leader. This opportunity taught me so much about myself, peer leadership, and creating a welcoming and communicative classroom environment. As a Colloquium leader, I helped to foster discussions on personal, social, and intellectual growth, and met with each of my students in one-on-one mentorship meetings to help tailor my weekly lesson plans to their specific goals. I am so excited to continue to develop the Honors Program through this position next fall!" - Maria Guidubaldi, Fall 2021
Every honors student must successfully complete the Honors Colloquium, which is offered every fall semester. The Colloquium provides a common learning experience for new Honors students that facilitates growth in three developmental areas: intellectual/academic, social, and personal. The areas of development chosen for the course are essential for supporting the well-being and success of the whole student and providing a foundation for excellence in endeavors at FSU and after graduation. These areas of growth are described in general terms, below:
Intellectual/Academic: The skills and capacity to learn; an interest in learning including thinking, reasoning and logic, critical thinking, conceptualizing, discerning valid information, analyzing, assessing, and drawing conclusions from information; curiosity; and a drive to learn.

Social: Social responsibility; interpersonal skills; building effective and positive relationships; social integration; ability and desire to build connections with others to create a sense of belonging; and drive and capacity to network.

Personal: Mental and physical wellness; resilience; ability to reflect on perceptions and actions and modify them; tolerating ambiguity and openness to change; awareness of values and how they influence behavior; flexibility; accepting and embracing difference.
The course is tailored to build on and amplify characteristics typical of honors students including curiosity, a strong passion for learning and challenge, and a propensity for social responsibility and global citizenship. By engaging in the course, students will develop an appreciation for the meaning and importance of being an honors student at Florida State University, be better positioned to take advantage of the resources and opportunities available to them, and to further grow in ways that support well-being and long-term success.
We are proud to name 51 undergraduate Honors Colloquium Leaders for the Fall 2022 semester, chosen from a diverse group of advanced Honors students who demonstrate a passion and skill for teaching and mentoring peers. The colloquium leaders serve as mentors to our incoming students and lead small breakout sessions every other week, which are designed to help students reflect and pursue goals using information from the bimonthly lecture sessions.
Applications for Fall 2023 Honors Colloquium Leaders will open on October 14, 2022.
If you have any questions about the application process, please contact Julia Pennington.