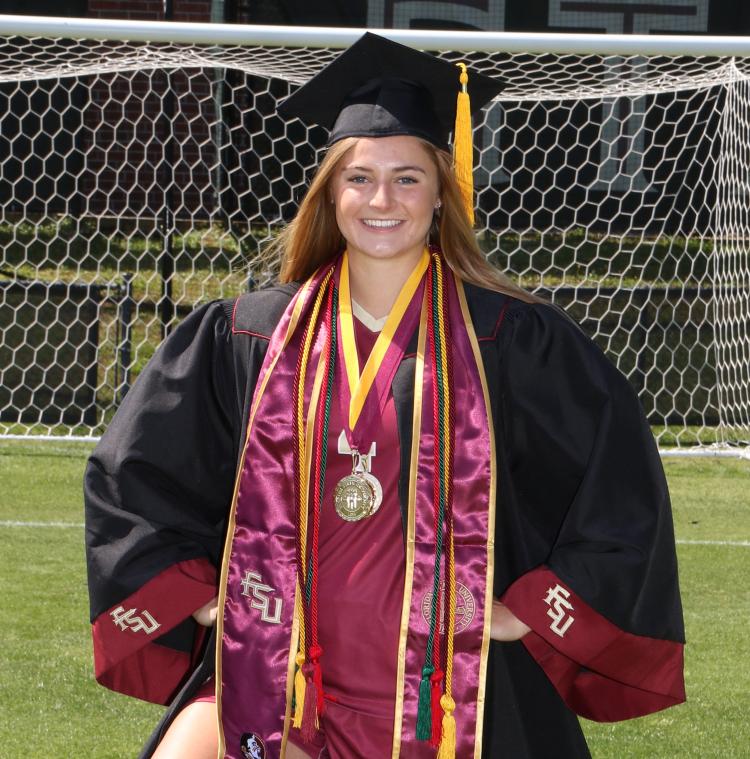 Kristina Lynch 
March 28, 2022
Kristina Lynch (B.S. '21) will receive the Alumni Ambassador Scholarship on Friday, April 8, 2022 at the FSU Alumni Association Spring Alumni Awards. The FSU Alumni Ambassadors Scholarship seeks students who have demonstrated commitment, vision and potential for lifelong leadership and innovation in their communities and around the world.
Financial awards are granted to current junior, senior or graduate students enrolled at Florida State University and may be used at the student's discretion for educational expenses such as research projects and associated fees, including travel.
Kristina was an Honors Program finisher and completed an Honors in the Major project. She is currently working on her master's degree here at FSU in Exercise Physiology.
Read more about Kristina Lynch in the recent FSU News Story on March 23, 2022: 
"FSU Alumni Association to recognize distinguished graduates at Spring Alumni Awards Ceremony."
title-inside title-centered
2