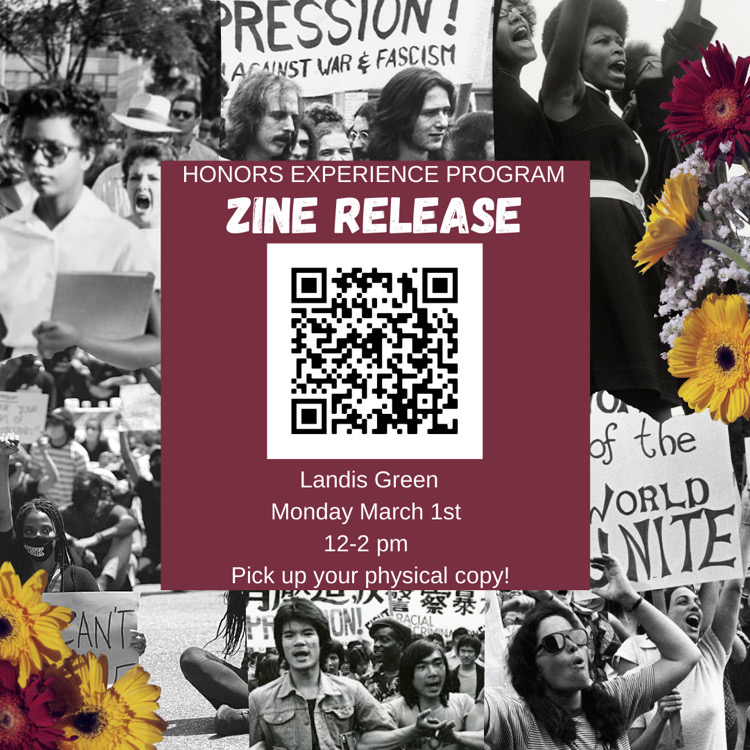 & grab AND GO EVENT - LANDIS GREEN
March 1, 2021
The students on the Honors Experience Program Zine Team are excited to announce the release of their first magazine! A year ago, student leaders in the 2018 and 2019 inaugural cohorts of the HEP proposed creating a publication that reflected the academic skills and passion for learning that they developed in their HEP coursework and related co- and extra-curricular activities. HEP courses are designed to help students cultivate interdisciplinary knowledge and thinking and apply foundational academic tools in innovative and creative ways. The student leadership team solicited submissions for the Zine from their HEP peers around the theme of "Listen, Learn, Lead Change" to inform and provoke thinking in the aftermath of last summer's protests around social justice. The submissions were then divided among the leadership
These articles appear alongside student reflections on HEP co-curricular outings, like the Alabama Freedom Ride, and class reflections from specific HEP courses.
"As someone who has never created a Zine before or done any serious editing work, there was an initial learning curve going into this. However, by the end, I think we all really came out of this experience much more confident in our abilities as editors and creators."  - Roland Spillman, Zine Team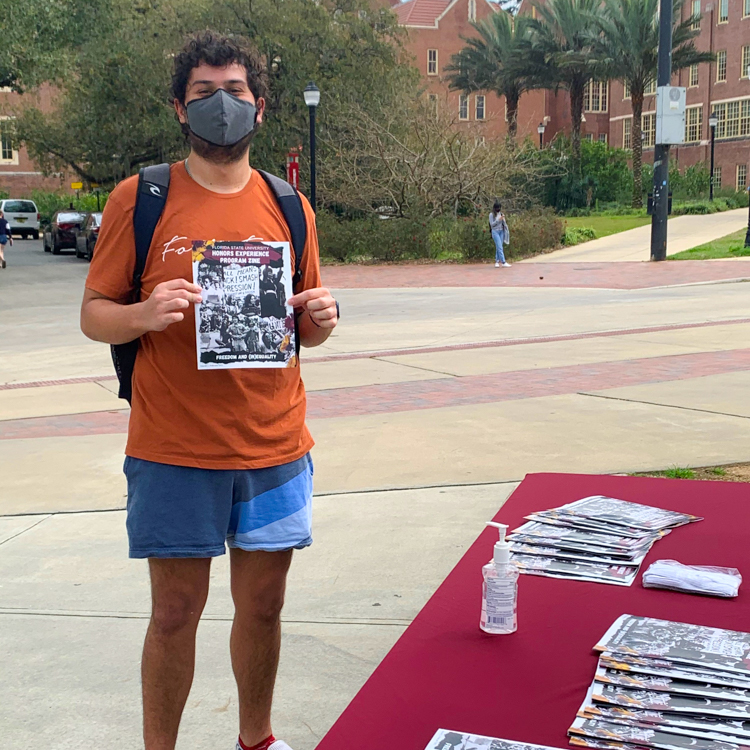 In this issue: Read student projects about imperial rhetoric in Game of Thrones, controversial ideas about police reform, and an interview with a local drag queen.
On March 2, 2021, from 12:00 p.m.-2:00 p.m., the HEP Zine Team held a 'Grab and Go' event on Landis Green. Students, faculty, and staff were able to pick up a physical copy of the Zine. Approximately 45 students stopped by the table to pick up a copy, while in route to class, while a few others with design and marketing backgrounds stopped by the table and shared their interest in being part of the team to work on future issues of The Zine.
(Featured HEP Student Photo: Michael Morales)
---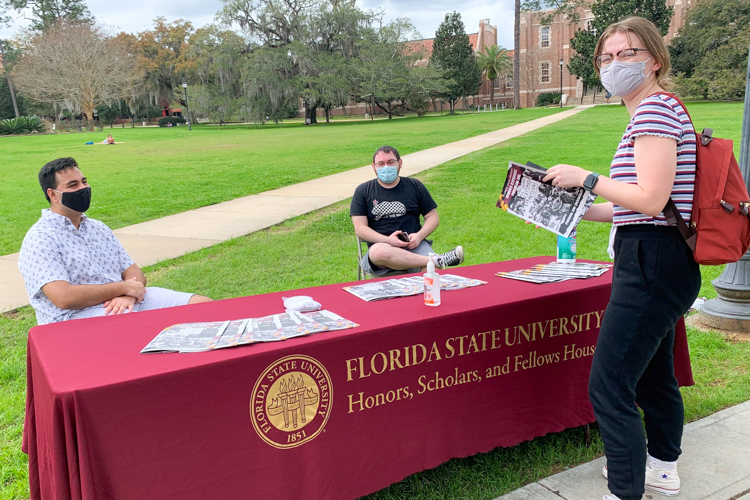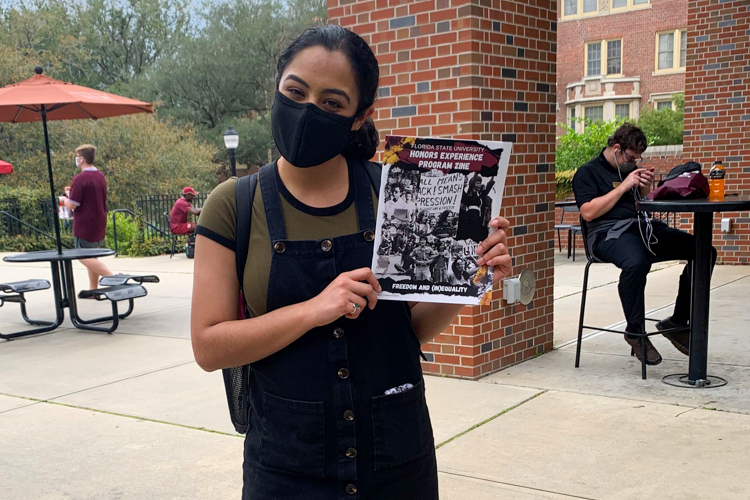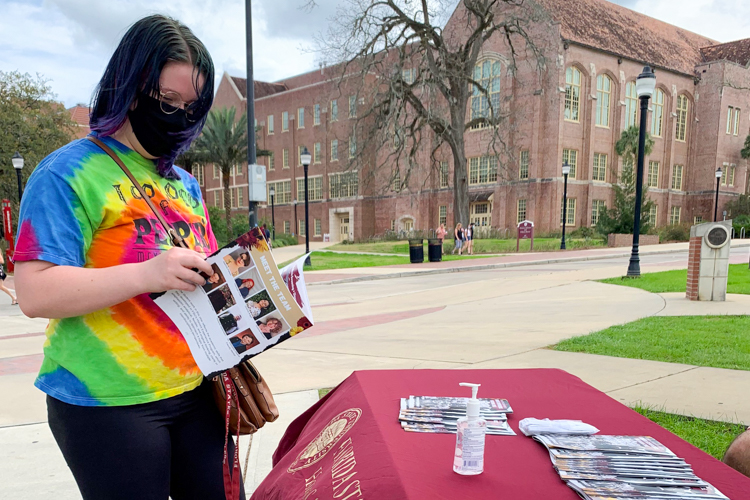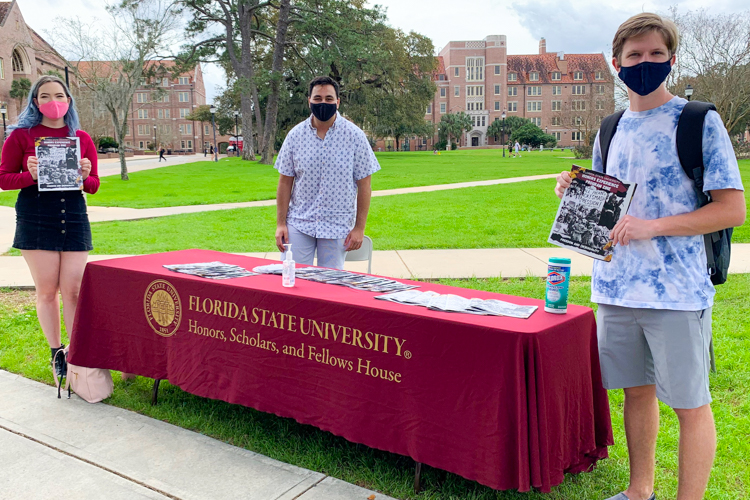 title-inside title-centered
2