Each year, the Honors in the Major Program provides funding for student thesis research, as well as recognizes excellence in student thesis writing and faculty mentor contribution.
---
PLEASE CLICK ON THE ACCORDION LINKS BELOW TO LEARN MORE ABOUT OUR MOST RECENT HONORS IN THE MAJOR AWARD WINNERS.
Bess H. Ward Thesis Award Winners
Spring 2020 Winner
Fall 2019 Winners
Kingsbury Best Undergraduate Writing Award Winners
Honors Thesis Mentor Award Winners and Nominees
Spring 2020 Winner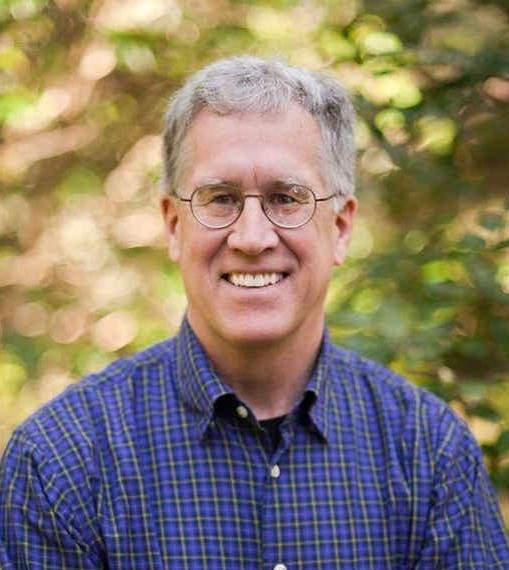 Ned Stuckey-french
The English Department
This award recognizes and honors the late Dr. Stuckey-French's distinguished work directing and advising undergraduate research through the Honors in the Major program.
Below are samples of what his student nominator, Angela Lertkiratikul, and his colleague, Dr. Andrew Epstein, wrote about the mentorship and dedication of Dr. Stuckey-French.:
"He made sure everything was always in the best interest of his students. His ability to teach and connect with students stems from his heart of gold, notable storytelling, and providing different mediums for students to create and communicate through." - Angela Lertkiratikul
"I was always impressed by how he approached his students' work with such genuine interest and curiosity, meeting them on their own terms, but also driving them to push further and think more deeply. Students were drawn to his deep knowledge and his passion for ideas, culture, history, politics, and, of course, literature. He also managed the difficult balancing act of being a very warm, encouraging, and supportive mentor while still maintaining the highest standards and expectations." - Dr. Andrew Epstein,  The English Department
The FSU Honors Program is grateful for Dr. Stuckey's contributions to student success in the Honors in the Major program.
OTHER DISTINGUISHED FACULTY NOMINEES
distinguished faculty nominee
Martin Bauer
Tenley Bick
Aimée Boutin
Sandra Brooke
Kristina Buhrman
Dennis Cradit
Katherine Dale
Jim Fadool
Samuel Grant
Barbara Hamby
Ron Honn
Christian Hubicki
Vincent Joos
Michael Kaschak
David Kirby
Alfred Mele
Patrick Merle
Onsurang Norrbin
Juan Ordonez
Deana Rohlinger
Qing-Xiang Amy Sang
Mike Stukel
Jillian Turanovic
Peng Xiong
department
Mathematics
Art History
Modern Languages & Linguistics
Biological Science
Religion
Business Analytics, Information Systems & Supply Chain
Communication
Biological Science
Chemical & Biomedical Engineering
English
Film
Mechanical Engineering
Modern Languages & Linguistics
Psychology
English
Philosophy
Communication
Economics
Mechanical Engineering
Sociology
Chemistry & Biochemistry
Earth, Ocean & Atmospheric Science
Criminology
Physics
OTHER PAST YEARS' AWARD WINNERS
Megan Kay MacPherson, 2018
Karl A Ericsson, 2017
Lorilee A. Medders, 2017
Sara Hart, 2016
Brian Paul Chadwick, 2015
Richard L. Hyson, 2015
Jonathan Hancock Dennis, 2014
Pamela K. Keel, 2014
Wu Min Deng, 2013
Jon K. Maner, 2013
Walter Boot, 2012
Ingo Ludwig M. Wiedenhoever, 2012
Jesse R. Cougle, 2011
Daniel Maier-Katkin, 2011
David K. Kirby, 2010
Irene Padavic, 2010
Philip Steinberg, 2009
Carla Wood Jackson, 2009
Susanne Cappendijk-van Engelen, 2008
Cathy W. Levenson, 2008
title-inside title-centered
2