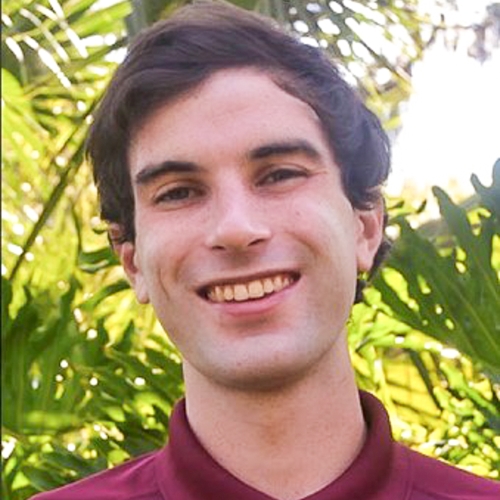 Jackson Alley
LITERATURE, MEDIA & CULTURE
Questions for the student:
Where are you from?
"I am from Coral Springs, Florida. Born and raised!"
In a few sentences tell us about your Honors in the Major project! How would you describe it to someone not in your academic field?
"I wrote about my favorite Shakespeare play, Richard II. In my paper, I offered a new interpretation of the text, and then I re-examined the historical context surrounding the play in this new light. Ultimately, I concluded that Richard II, a play which has long been seen as an affirmation of royal authority, should actually be read as a criticism of these claims."
How did you choose your mentor, and what do you recommend students interested in starting an HITM project look for in a mentor?
"The most important part about choosing a mentor is academic fit. I would encourage any student interested in the HITM program to become familiar with the research done by the professors in their department so they can reach out to the mentors that will best help them meet their personal goals for the project."
What are your plans after you graduate from FSU?
"Right now, I am a high school teacher in South Florida! HITM encouraged me to cultivate an expertise in a specific content area, and now my job lets me use this expertise every single day."
---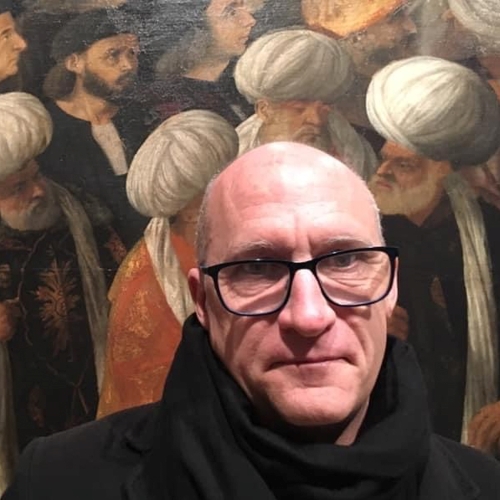 Bruce Boehrer, Ph.D.
BERTRAM H. DAVIS PROFESSOR, THE ENGLISH DEPARTMENT
thesis director
Questions for the mentor:
What motivates or inspires you to mentor undergraduate students?
"I entered the academy for purposes that now strike me as largely selfish, associated with my research interests and personal ambitions. But over time, I've found another sense of purpose in the many accomplishments of my students. After thirty-four years of teaching at FSU, I've seen these students do remarkable things again and again, as academics, attorneys, museum directors, novelists, translators, infantry officers, public servants, and more. As an incoming assistant professor, I could not have imagined this level of achievement in all its detail, nor would I have had the faith to believe in it even if I could. But now, the accomplishments of these extraordinary students bring me profound satisfaction, joy, and wonder. So the students themselves provide the main reason I continue teaching: I want to see what more they can do. "
What do you think characterizes a good mentoring relationship between student and honors thesis mentor?
"No one teacher is ideal for all students, just as no one student is ideal for all teachers. Likewise, there's no universal standard for the relationship between honors students and their mentors. But for what it's worth, I find shared enthusiasm and close communication to be key elements of the student-mentor relationship. Communication proves crucial in more than one way. On one hand, organizing and completing a thesis requires sustained discipline and long-term effort. Planning, researching, writing, revising, defending: the process demands careful practical coordination between mentor and mentee. On the other hand, life is also full of surprises: emergencies and opportunities and sheer coincidences that can be best managed by the student if shared with the mentor. At the core of this communication, however, there needs to be a strong sense of shared interest in the subject-matter: the kind of interest that takes precedence over other matters. That common fascination with a third object—be it a poem or a painting or a theorem—provides the raw material for the student-teacher relationship."
title-inside title-centered
2