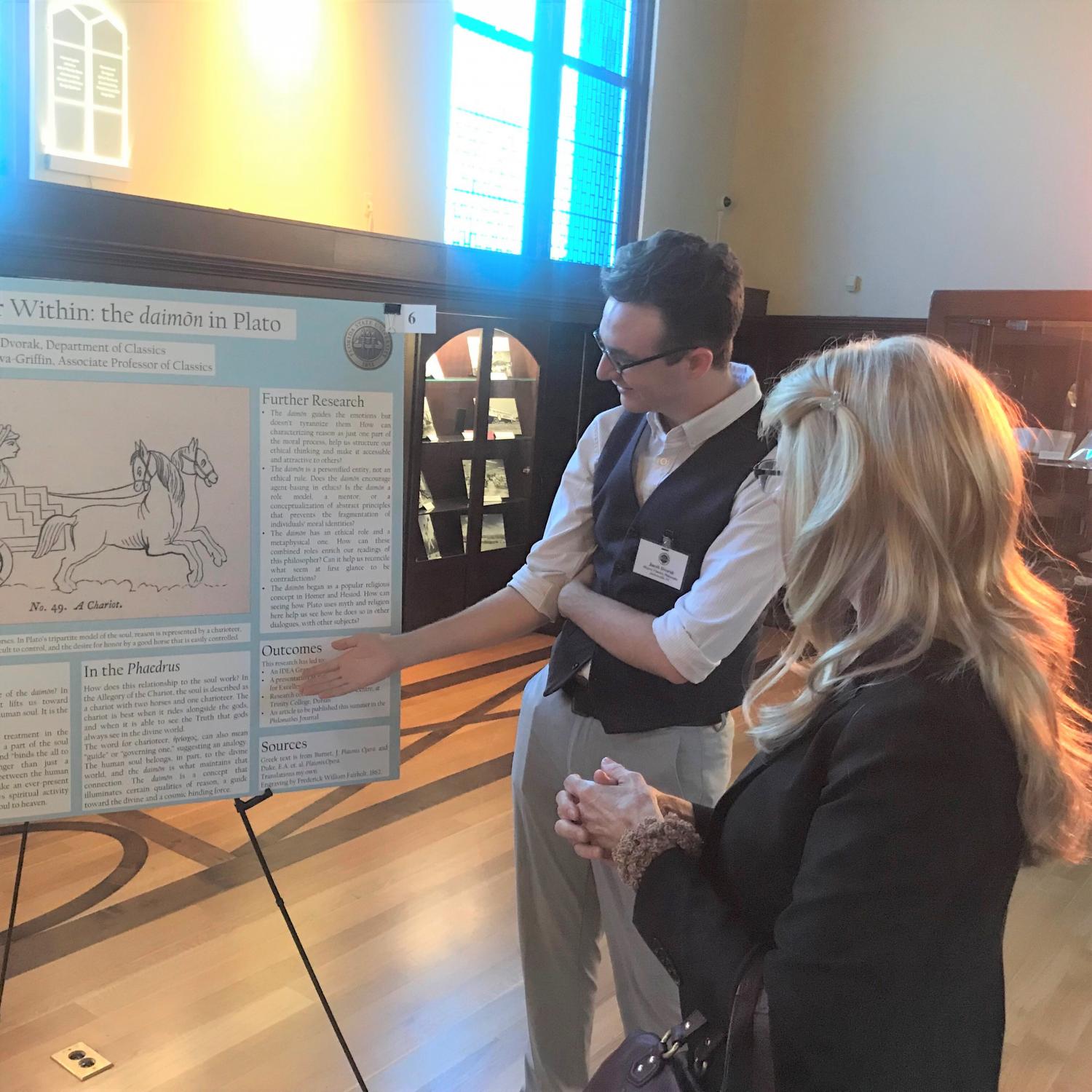 Jacob Dvorak
Greek & Latin
University Honors Student
2019-2020 Kingsbury Award for Best Undergraduate Writing
Questions for students:
Where are you from?
Jacksonville, Florida
In a few sentences tell us about your honors thesis! How would you describe it to someone not in your academic field?
In my thesis, I analyzed one of Plato's myths. These parts of Plato's dialogues contain strange imagery and story-telling that stands out among the more realistic parts of his writing. I read this myth looking for the special meaning it has for a philosophical reader. While someone who knows little about philosophy might find just a story, someone with knowledge of the Platonic worldview finds a message about our choices and how they shape our lives.
How did you choose your mentor, and what do you recommend students interested in starting an honors thesis look for in a mentor?
I first worked with Dr. Slaveva-Griffin in UROP. Since then, she has been a wonderful guide in my academic endeavors. When looking for a mentor, it is of course important to consider someone who shares your interests. More important, however, is finding someone who understands your goals as a researcher and your ambitions for your future projects and careers. When a teacher knows what fascinates you and where you need to go next to explore it, this teacher is ideal as an honors thesis mentor.
What are your plans after you graduate from FSU?
I will be pursuing a PhD in Classics at the University of Toronto, with a focus on Ancient Philosophy. I hope to continue studying Plato and the ancient literature, and to cultivate more relationships as academically rewarding as those I formed at Florida State University.
---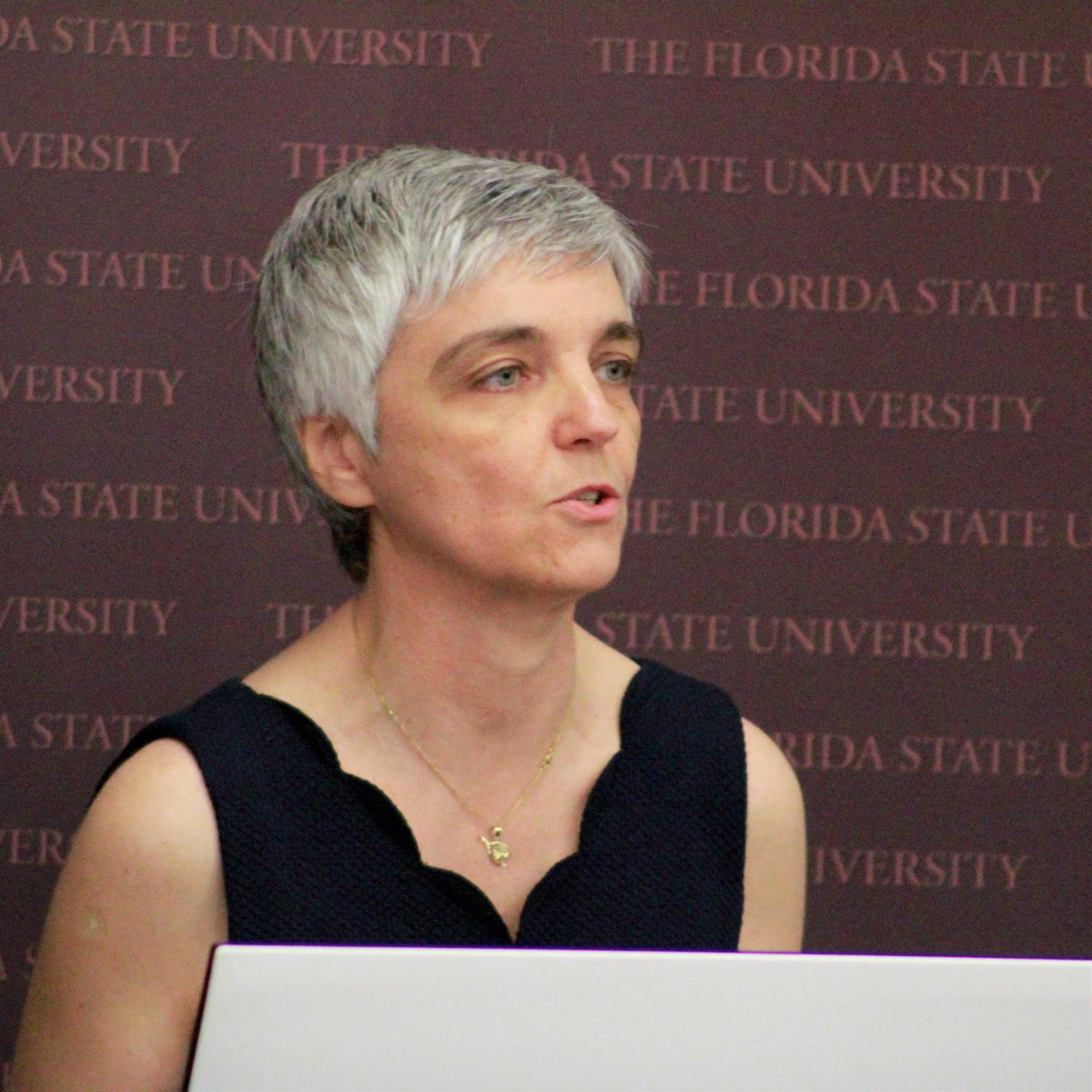 Svetla Slaveva-Griffin
aSSOCIATE PROFESSOR, CLASSICS
Thesis Director
Questions for mentor:
What motivates or inspires you to mentor undergraduate students?
In one word, students' curiosity. This curiosity leads them on a path of knowledge, both of the world and of themselves. Undergraduate students want to learn because they want to know, not because they have to know. But they want to learn on their own terms which allows them to be, or even better, to become themselves. Becoming oneself is a complex affair which begins with a happy match between who we are and what we chose to do professionally. This process is unique to each student and I am inspired to be a part of it. My motivation is to help the student find their own way to their professional interests and future career. My educational background in a different socio-political environment, although vigorous, did not allow room for individuality, or at least I did not manage to find one. I am thrilled to have the privilege to work in an educational environment which fosters undergraduate students' intellectual uniqueness.
What do you think characterizes a good mentoring relationship between student and honors thesis mentor?
Trust, open mindedness, and a shared sense of intellectual togetherness. A good mentoring relationship is not about the final outcome, the honors thesis defense, or what comes after it. I think these things fall into place if the mentoring relationship is built upon these three characteristics. My job as honors thesis mentor is to find the right way to show the student how much they can do both with their individual skills and with the available resources at departmental, university, and national level. This journey begins with choosing the right topic for the honors thesis which will allow the student to grow, to develop their professional skills by exposure to outside domestic and international programs. It continues with finding the rhythm of the mentoring relationship. This rhythm depends on the sense of togetherness, planning together and taking into account each other's schedules, working together to meet deadlines, exchanging drafts, strategizing about the best way of approaching a grant application or solving a particular knotty spot in the project, an interpretative issue in the scholarship, or an unexpected finding which requires a judicious decision. I do not make decisions for my students, but I am next to them when they learn how to make them and how to reflect on what they have accomplished and what is ahead of them. With these things in mind, the time of the honors thesis defense comes imperceptibly for me. But when I look back, I see the beginning of a life-long intellectual friendship and I look ahead to meeting my students in their future professional lives, whatever they may be.
title-inside title-centered
2