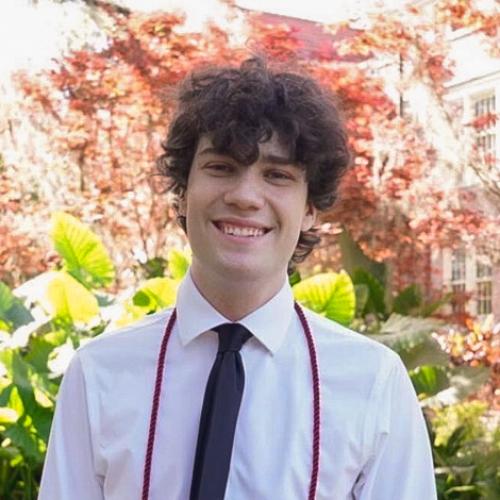 Logan Buffa
HISTORY
Thesis: Composed of Marshes and Swamps That Are Impenetrable to the White Man: The Politics of Florida's Landscape and Florida's Inhabitants
(Link to HITM project coming soon.)
Questions for the student:
Where are you from?
"I'm from Stuart, Florida. I attended Florida Southern in Lakeland before transferring to FSU."
In a few sentences tell us about your Honors in the Major project! How would you describe it to someone not in your academic field?
"I envision Florida not as a place, but as an idea. I follow schools of thought pertaining to race and the landscape throughout the history of the state and consider how those two ideas have often come together in ways that are unique."
How did you choose your mentor, and what do you recommend students interested in starting an HITM project look for in a mentor?
"I'd never heard of Honors in the Major, but Dr. Mooney suggested I might be interested in it! Look for someone you're comfortable with both in academic and personal spheres of your life. That way they can help you both as a scholarly advisor and as a person who's gone through the pressure of this kind of high-level research project."
What are your plans after you graduate from FSU?
"I'm going to attend Rice University in Houston, Texas, to get my PhD in history. I plan to focus on Southern history and build on the work I did in my thesis."
---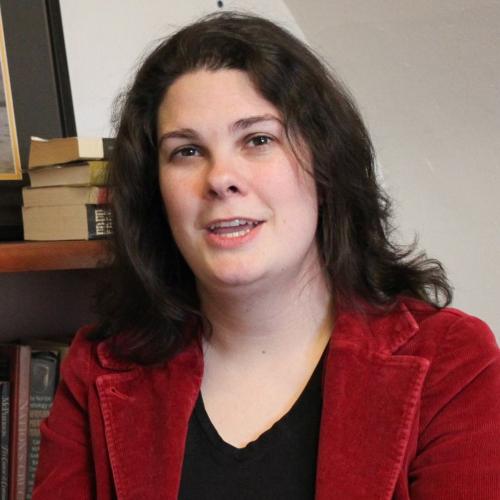 Katherine Mooney, Ph.D.
ASSOCIATE PROFESSOR, DEPARTMENT OF HISTORY
thesis director
Questions for the mentor:
What motivates or inspires you to mentor undergraduate students?
"I do it because I love being there when undergrads are spreading their wings and thinking about stuff they love. It's the purest fun I have at work."
What do you think characterizes a good mentoring relationship between student and honors thesis mentor?
"I think the most important thing for both people involved is to be transparent about what they can do and what they want. That way, they can work together to create a relationship that gives the student what they need."
title-inside title-centered
2