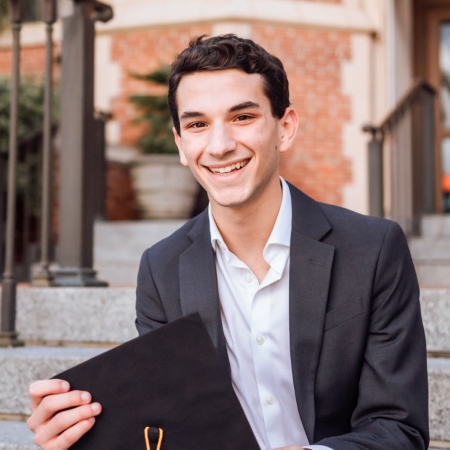 Questions for the student:
Where are you from?
"I grew up in Parkland, Florida."
In a few sentences tell us about your Honors in the Major project! How would you describe it to someone not in your academic field?
"My project studied how different subconscious practices of government influences fit into a framework of three marketing theories. In order to determine if and how they did so, I conducted in-depth interviews with current Florida lobbyists and read a mass of literature to inform myself, and the reader, on background knowledge in the field."
How did you choose your mentor, and what do you recommend students interested in starting an HITM project look for in a mentor?
"Dr. Hopkins is one of the most talented and engaging professors I've had the pleasure to be taught by during my undergraduate career. He is kind, understanding, whip-smart, and provides very useful feedback. When it came to choosing a mentor, there really was no question. I would recommend to students looking for a mentor to find someone with whom they have a similar academic interest, and someone who is engaging and will really work with the student to complete the project."
What are your plans after you graduate from FSU?
"I will be pursuing a Master of Public Administration degree from FSU and then attending law school at a university yet to be determined."
---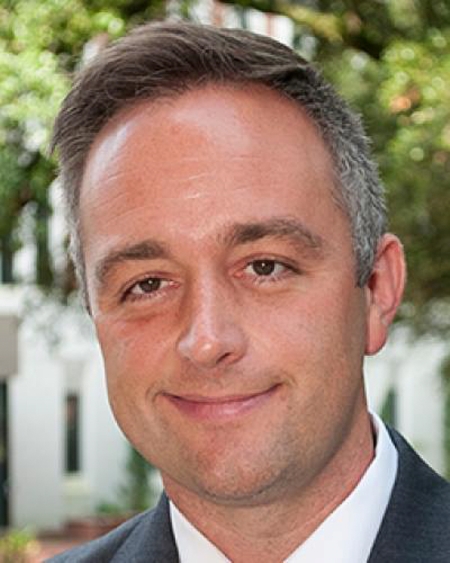 Luke Hopkins, DBA
ASSOCIATE LECTURER, DEPARTMENT OF MARKETING
DIRECTOR OF THE JAMES M. SENEFF HONORS PROGRAM
thesis director
Questions for the mentor:
What motivates or inspires you to mentor undergraduate students?
"I love mentoring undergrads because they are in such a unique time in their lives. They go from high school, where so much of their lives are dictated by parents, teachers, administrators, etc., to a life with ultimate autonomy. I'm incredibly grateful to be part of someone's story during such a transitional time in their life."
What do you think characterizes a good mentoring relationship between student and honors thesis mentor?
"My goal is to create a level of trust between myself and the mentee so that they are comfortable enough to grow in various ways. When trust is present, we can create an atmosphere that allows the student to move into the leadership position in the project. Not only do the students learn a great deal about the research topic, but the lessons around scheduling, delegation, organizing/running meetings, and setting timelines are equally as valuable."
title-inside title-centered
2