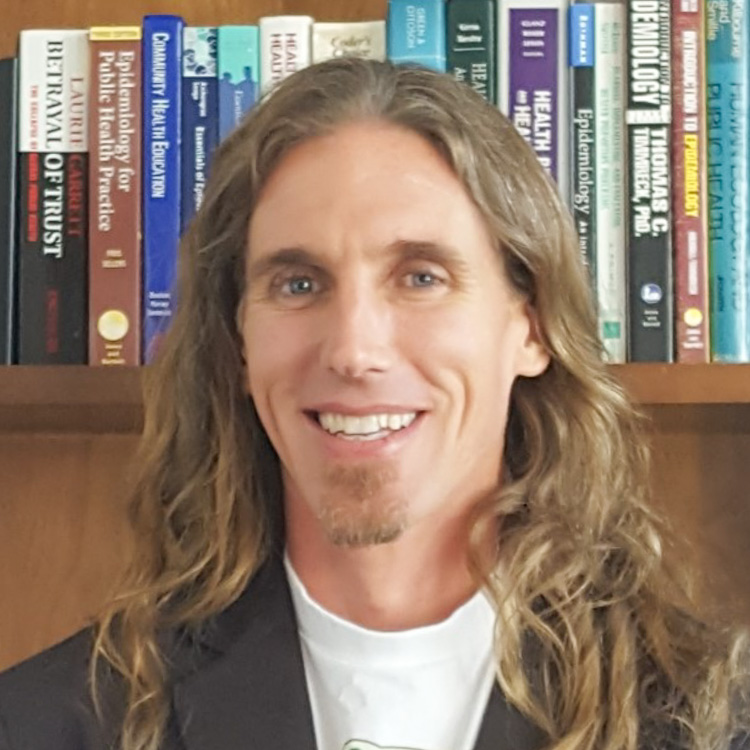 Dr. Coutts is a Professor of Urban and Regional Planning at Florida State University (FSU). He is also a faculty member of the Masters of Public Health program and a Research Affiliate with the Center for Demography and Population Health at FSU. He received undergraduate and master's degrees in Public Health from New Mexico State University and a PhD in Urban, Technological, and Environmental Planning from the University of Michigan. Dr. Coutts's research examines the influence of ecologically-sensitive land use practices on community health and health behavior. The thrust of his ecological planning research explores how the natural environment supports the ecosystem services essential to human health and well-being. This research was inspired by his time as a US Peace Corps Volunteer in Malawi. In 2019, he returned to Malawi as a US Fulbright Scholar to teach at Mzuzu University and perform research on the critical role of nature conservation on healthy sustainable development in the remote Misuku Hills. His work has been quoted in outlets such as The New York Times, US News and World Report, Forbes, and The Atlantic.
To learn more about Dr. Coutt's, visit the College of Social Sciences and Public Policy's website: https://coss.fsu.edu/ccoutts/.
Green Global Health - URP 3527
In this course we explore how nature conservation is necessary for the continuation of life on earth with particular attention on the myriad ways that the natural environment and systems support human health, livelihoods, and wellbeing. We will investigate the numerous ecological theories of health and the evidence-based mechanisms by which nature supports human health. We will analyze not only the benefits (i.e. ecosystem services) that the natural environment provides to humans globally but also the local and global effects of human actions on the natural environment, and the disproportionate effects on racial and economic subsets of humanity.
[Requirements Satisfied: Diversity and Social Sciences.]