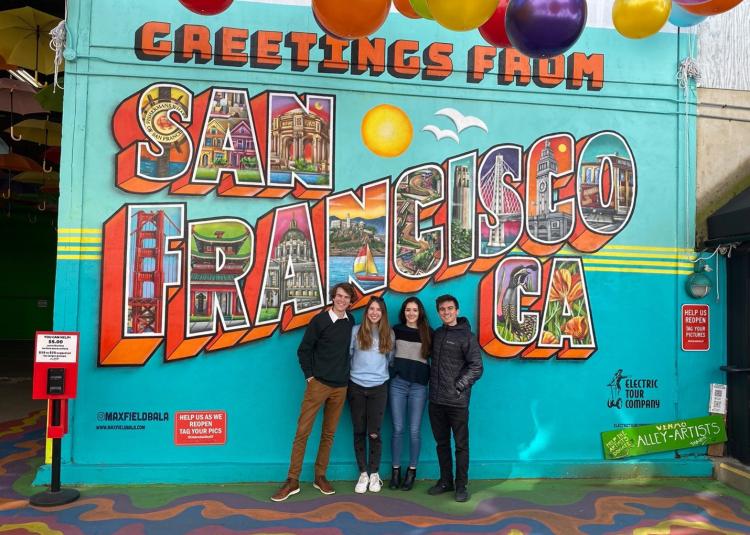 Power of WE:
SHARING OUR IMPACT AT A SOCIAL PSYCHOLOGY CONFERENCE
February 16, 2022
Written by Trystan Loustau
Four members of Power of WE recently traveled to San Francisco to share their research at the Society for Personality and Social Psychology (SPSP) Annual Convention. Power of We is a student-run organization that seeks to bridge civic divides on campus using research-driven programming. Power of WE's Research Committee, chaired by senior psychology major Trystan Loustau, gathers insights from the latest research on interventions for decreasing political polarization to design events that bring students of diverse ideological backgrounds together. The Research Committee uses pre- and post-surveys to measure the impact of their events on outcomes like affective political polarization, intellectual humility, a sense of belonging on campus, and respect and empathy for political outgroup members.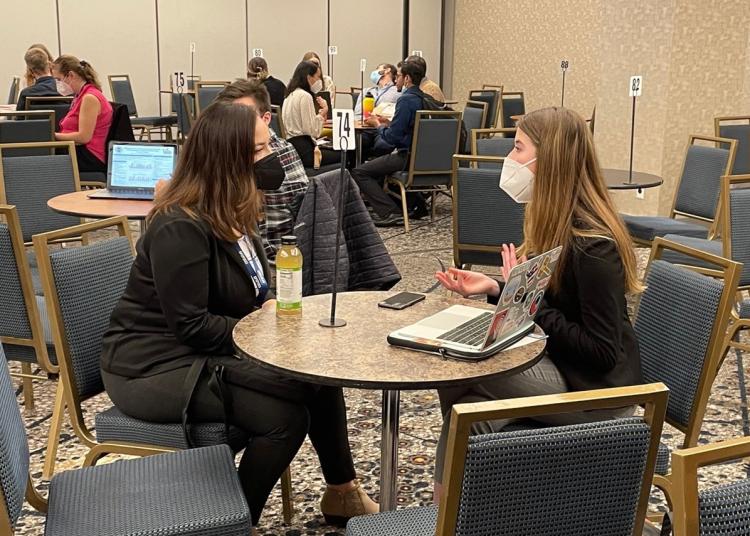 SPSP is the largest social psychology conference in the world. Four members of Power of WE, including Trystan, Jamie Guterman, Gustavo Capone, and Travis Zittrauer attended the conference, held this year in San Francisco February 16-February 19. Students received funding from the College of Arts and Science Conference Presentation Grant and SGA Organization Funding to attend the event.
At the conference, Jamie presented her poster "The Longest Table: Reducing Partisan Animosity on Campus". Her poster described the results of Power of WE's Longest Table event in Fall 2021, designed to facilitate positive intergroup contact between liberal and conservative students. After the event, participants' feelings of warmth toward conservatives significantly increased. There was also a near-significant increase in participants' intellectual humility, their ability to admit that they are sometimes wrong.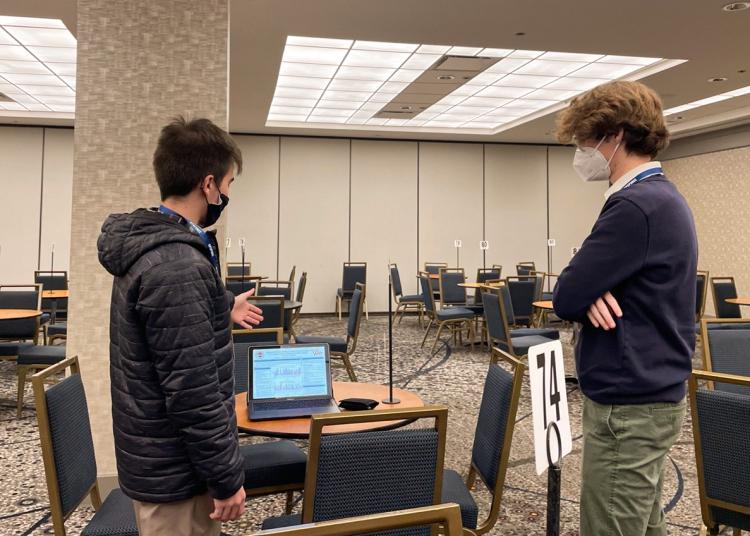 Additionally, Gustavo presented his poster "Healing the Political Divide on Campus: Best Interventions for Reducing Affective Political Polarization Among University Students". His poster described the results of his systematic review of published interventions for reducing affective polarization. The purpose of this project was to help Power of WE develop more effective, research-driven programming. Gustavo's review of 27 papers identified the most promising interventions applicable on a college campus.
As Research Chair, Trystan has striven to expand Power of WE's research focus in the past two years. The Research Committee now collects pre- and post-survey data at all of its major events and uses these findings to analyze the success of these events and identify areas that need improvement. Trystan presented findings from previous Power of WE events at the 2021 SPSP Convention and the 2021 American Psychological Association (APA) Annual Convention, which were held virtually due to the COVID-19 pandemic. Power of We aims to harness the power of research to make a tangible, measurable positive impact on the campus community.
---
More pics from the conference in San Francisco.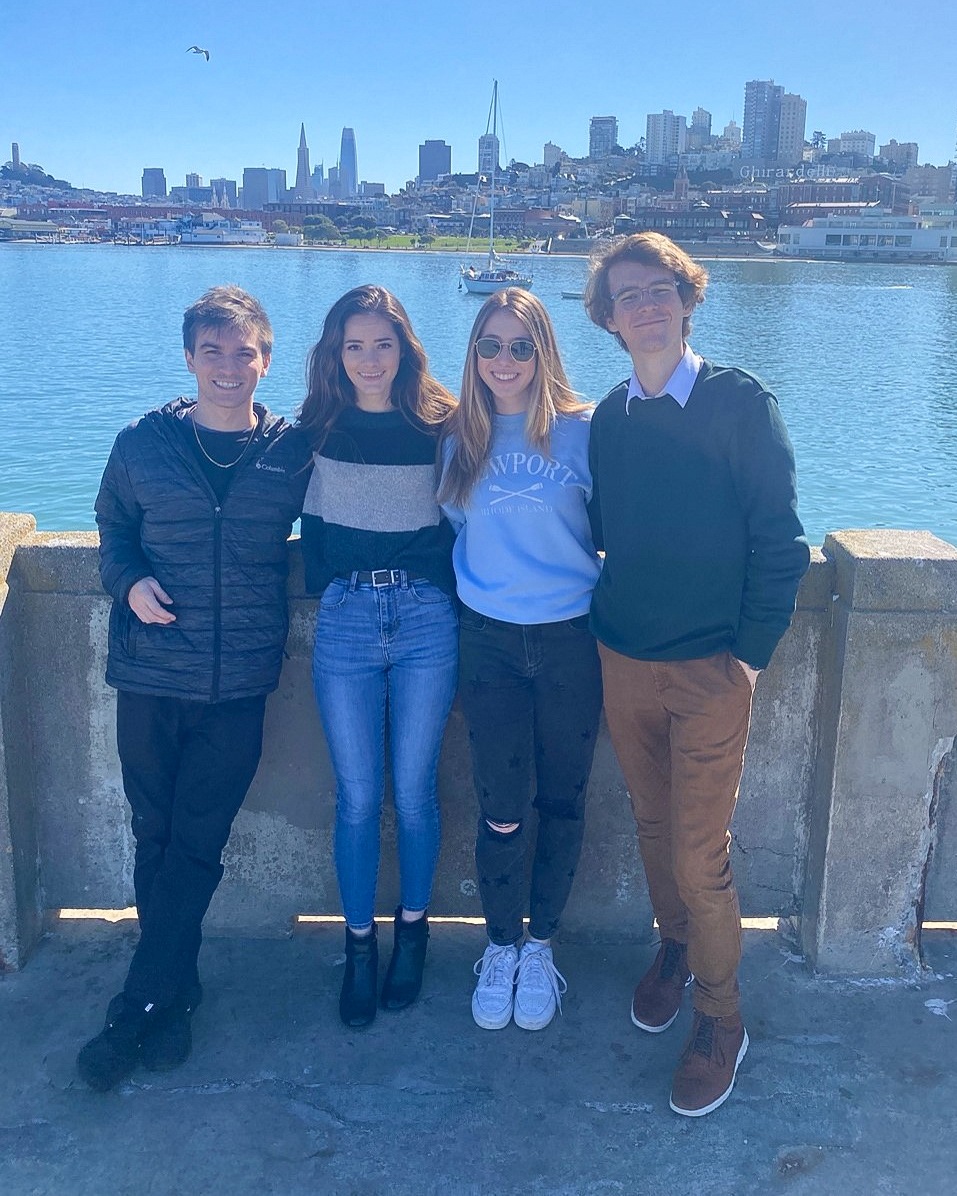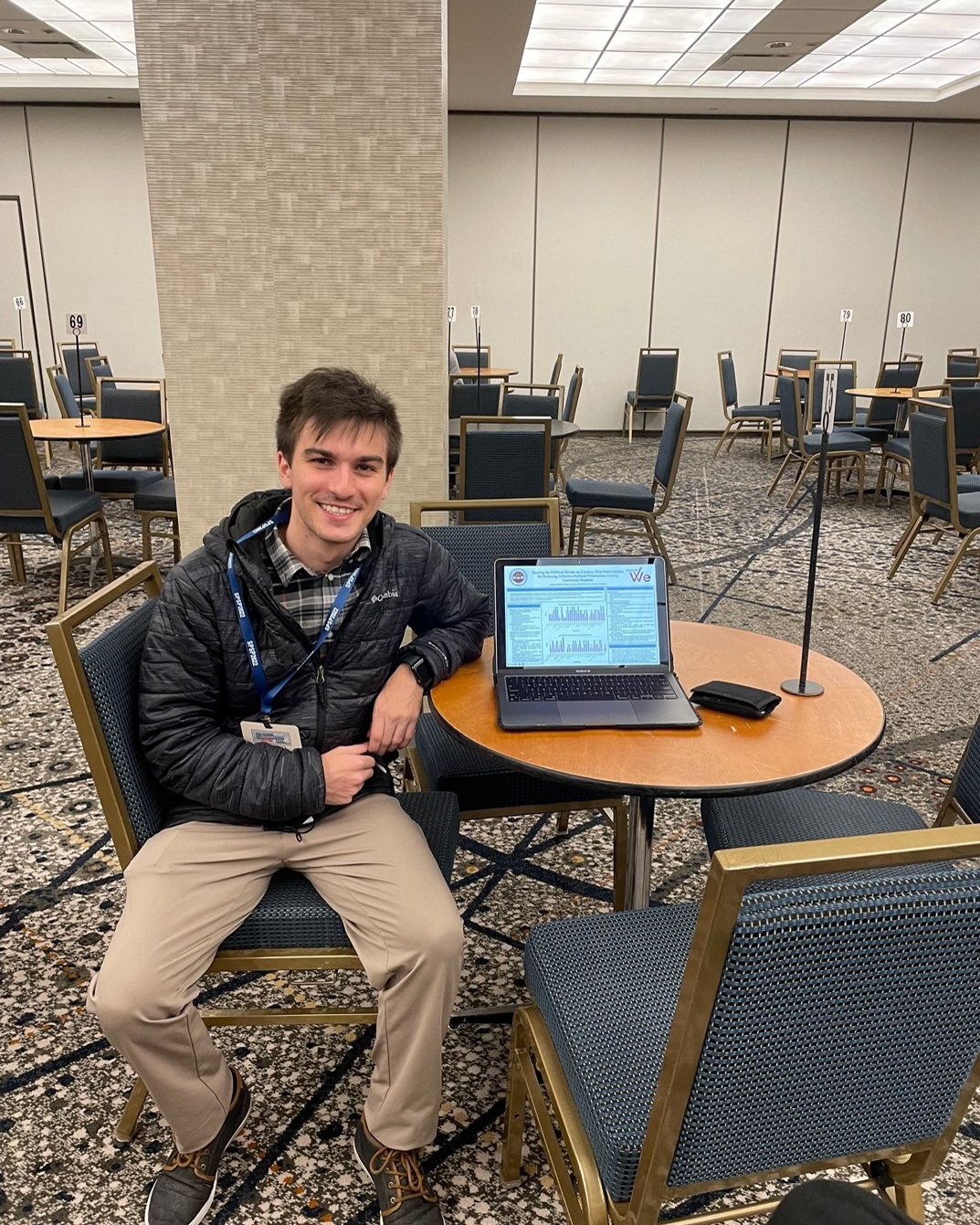 ---
 Read more about Power of WE:
title-inside title-centered
2