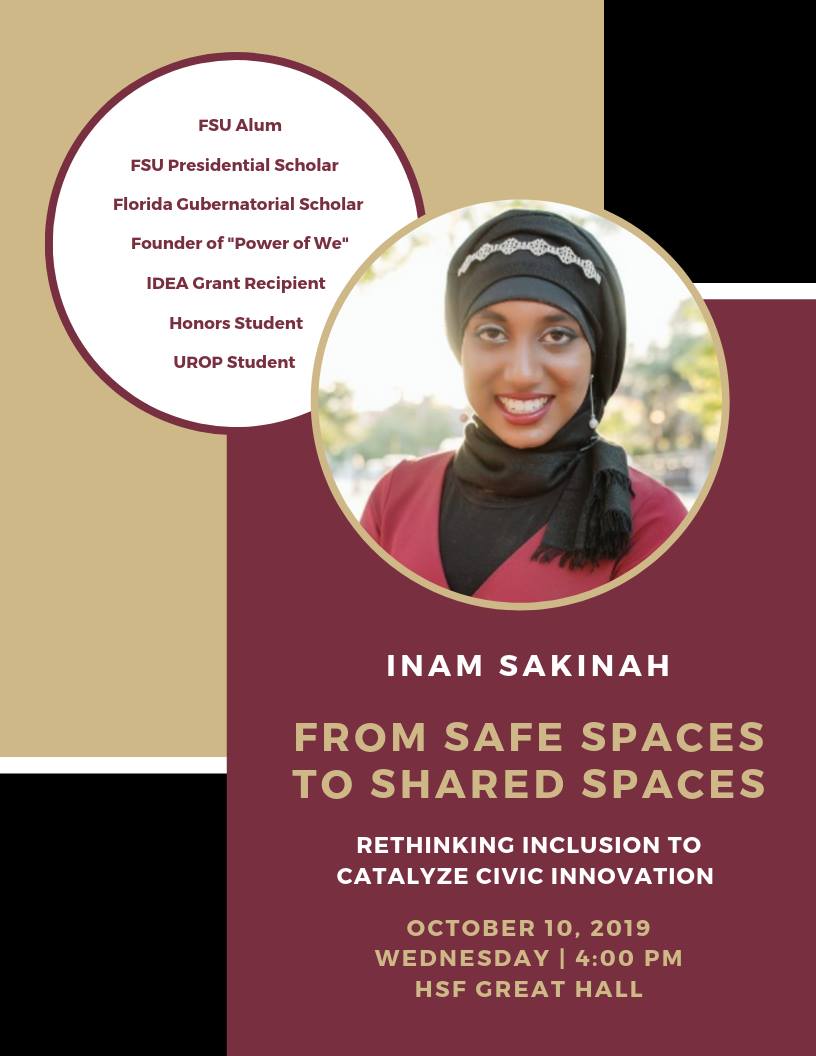 From Safe Spaces to Shared Spaces
RETHINKING INCLUSION TO CATALYZE CIVIC INNOVATION
iNAM SAKINAH, FOUNDER OF "pOWER OF WE"
Inam Sakinah is the Founder and Executive Chair of Power of WE (PoWE), a groundbreaking, student-led initiative aiming to counter polarization and catalyze innovation by cultivating a campus culture of engagement across different perspectives and life experiences. Her pioneering work became instrumental her former institution, Florida State University (FSU), winning several national diversity awards and has since been recognized as a national model for bridging divides on college campuses. She recently joined the National Advisory Board of EVERFI – a leading higher education company – and is helping shape its efforts to provide curricular products to build student capacity for leveraging diversity. Inam is also currently a Robert W. Woodruff Scholar pursuing a Master of Public Health at Emory University. She worked at the Centers for Disease Control supporting strategic planning to enhance workplace inclusion and spent the summer in a consultant role at Deloitte. She also previously served as a Gubernatorial Fellow at the Florida Department of Health where her work centered on developing an agency strategy for advancing health equity. Inam was a Presidential Scholar at FSU and graduated summa cum laude in 2018.
Before her presentation in the Nancy H. Marcus Great Hall, Inam Sakinah had lunch with a small number of HEP student leaders to discuss the Power of We movement.
In her presentation, Inam discussed the tensions and posed questions on how students can build organizational cultures that promote social progress. She shared her personal reflections on the PoWE experience as an example on how to translate discussions into action.
---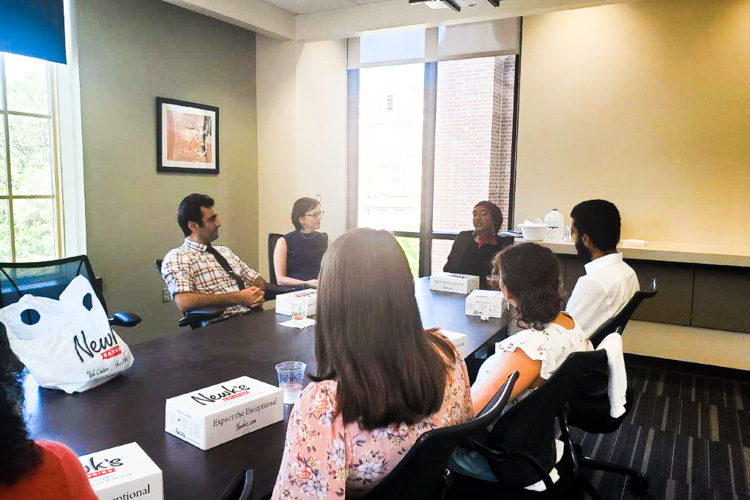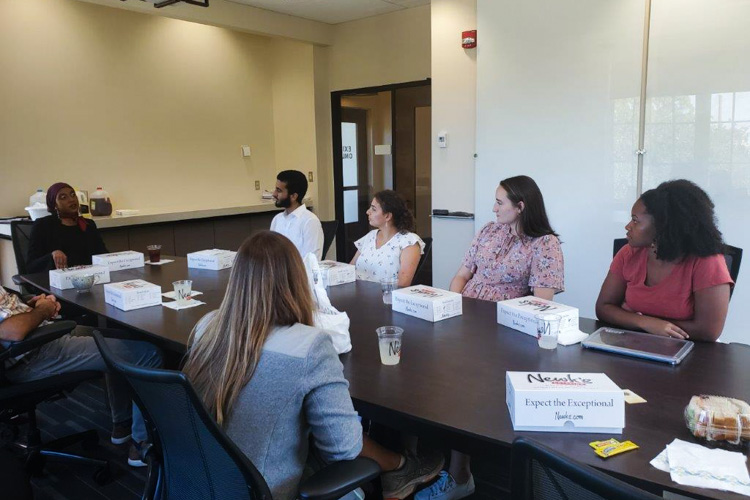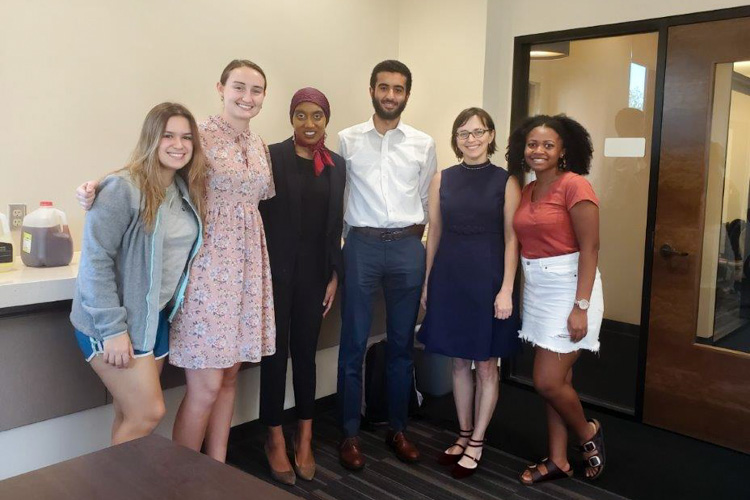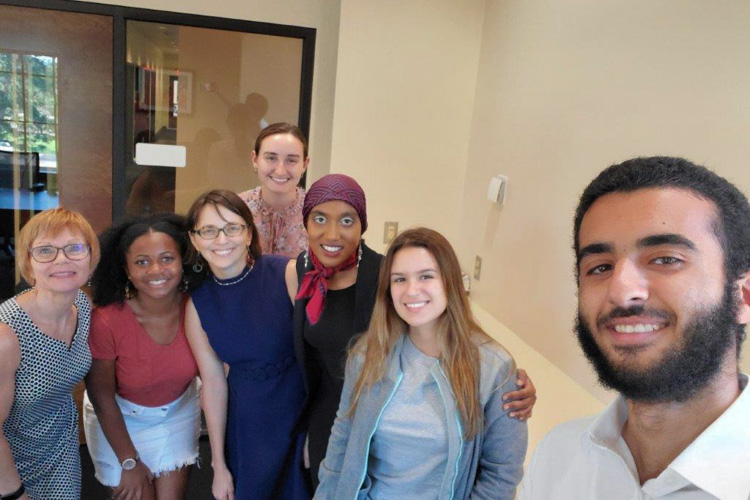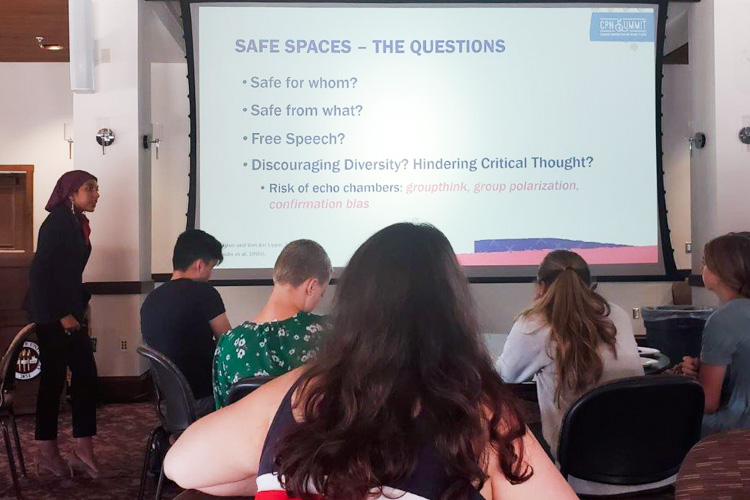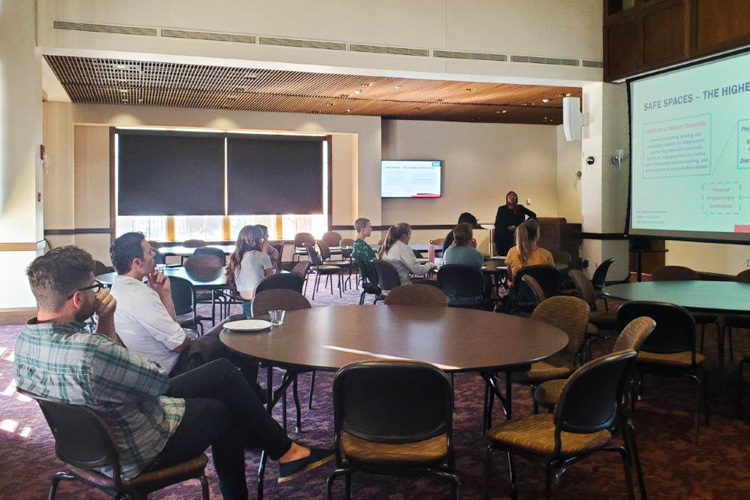 title-inside title-centered
2