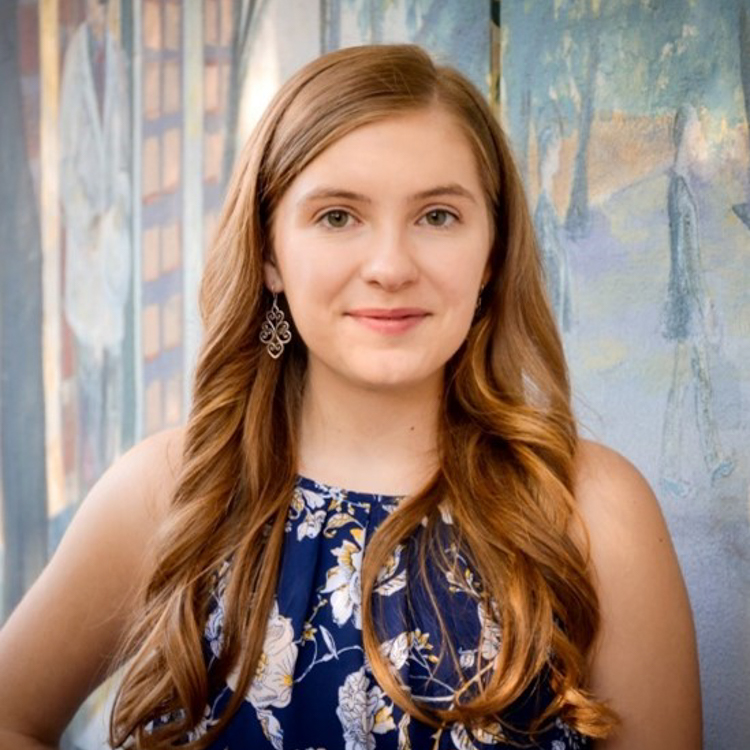 Questions for the student:
Where are you from?
"I am from Tallahassee, FL, though I have lived in Texas and Minnesota as well."
In a few sentences tell us about your Honors in the Major project! How would you describe it to someone not in your academic field?
"The focus of my Honors in the Major project was to examine how the meaning of stained glass within the context of Christian churches and cathedrals changed and shifted with the passing of time. For example, the style, materiality, and color scheme of stained glass within a modern-day church is highly different from that of a Gothic cathedral. Those differences factored into the diverse types of meaning found within those pieces. That research manifested itself in five stained glass panels that I designed as an installation within a cathedral."
How did you choose your mentor, and what do you recommend students interested in starting an HITM project look for in a mentor?
"At the very beginning, I spoke to the Interior Design and Architecture Department's Honors Liaison about what topic or ideas I would be interested in pursuing. It took a while, but once I settled on stained glass as a method within Christian architecture as my main focus, I knew I wanted someone that had similar interests. I had past experience with Professor Dawkins through previous classes, and he was a fun, energetic teacher that was passionate about design. It turns out that his Master's thesis in school focused on Baptist church design. With our similar interests and ability to work well together, we embarked on the journey of HITM. For those looking for a mentor, look for someone who is passionate about the project and is also just a fun person to work with. It makes the project truly enjoyable."
What are your plans after you graduate from FSU?
"Immediately after the completion of my Bachelors at FSU, I would like to pursue a Master's of Architecture. My wider goals include working as an Interior Designer or Architect at a commercial architecture firm for a while before pursuing a career in academia. I have really enjoyed my college experience, and I believe a big part of that is the amazing teachers I have been able to work with. I would love to be able to provide that for aspiring designers or architects."
---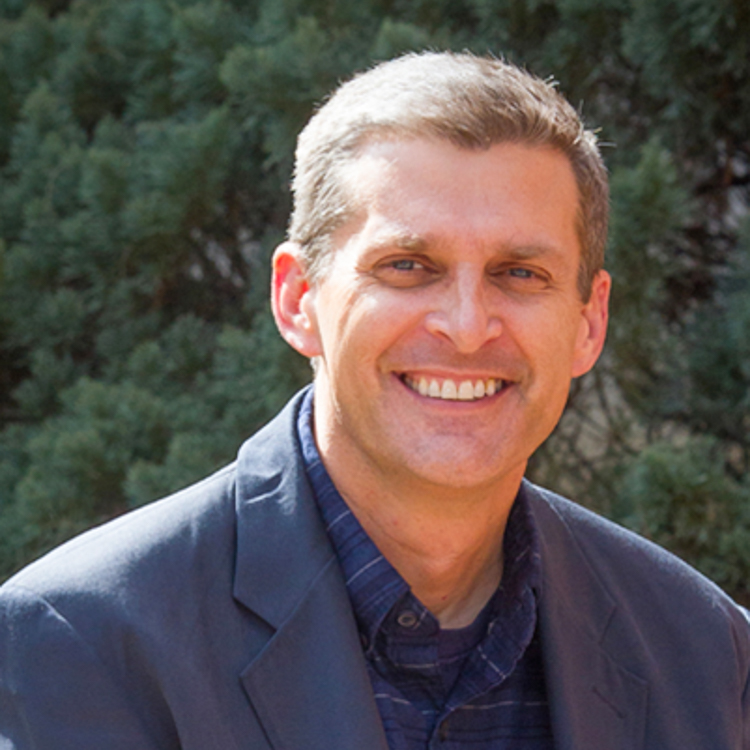 Jim Dawkins, Ph.D.
associate professor and department chair,  INTERIOR ARCHITECTURE & DESIGN
Thesis Director
Questions for the mentor:
What motivates or inspires you to mentor undergraduate students?
"Well…I think the motivation is the student's, not so much mine, and the inspiration develops when I team with the student to pursue creative design solutions for their proposals. When a student engages with an HITM project, it is clear they are focused on refining their academic foundation as it supports a richer, more valuable, and more meaningful pursuit of professional development. My joy in mentoring the undergrad is when they realize that good is not enough if better and best are available."
What do you think characterizes a good mentoring relationship between student and honors thesis mentor?
"Open and level dialogue on an active, circular path from student to mentor and back around to student. A shared joy for research, an environment of fun and play in the context of research rigor, and the appreciation of what each brings to personal, academic, and professional togetherness."
title-inside title-centered
2