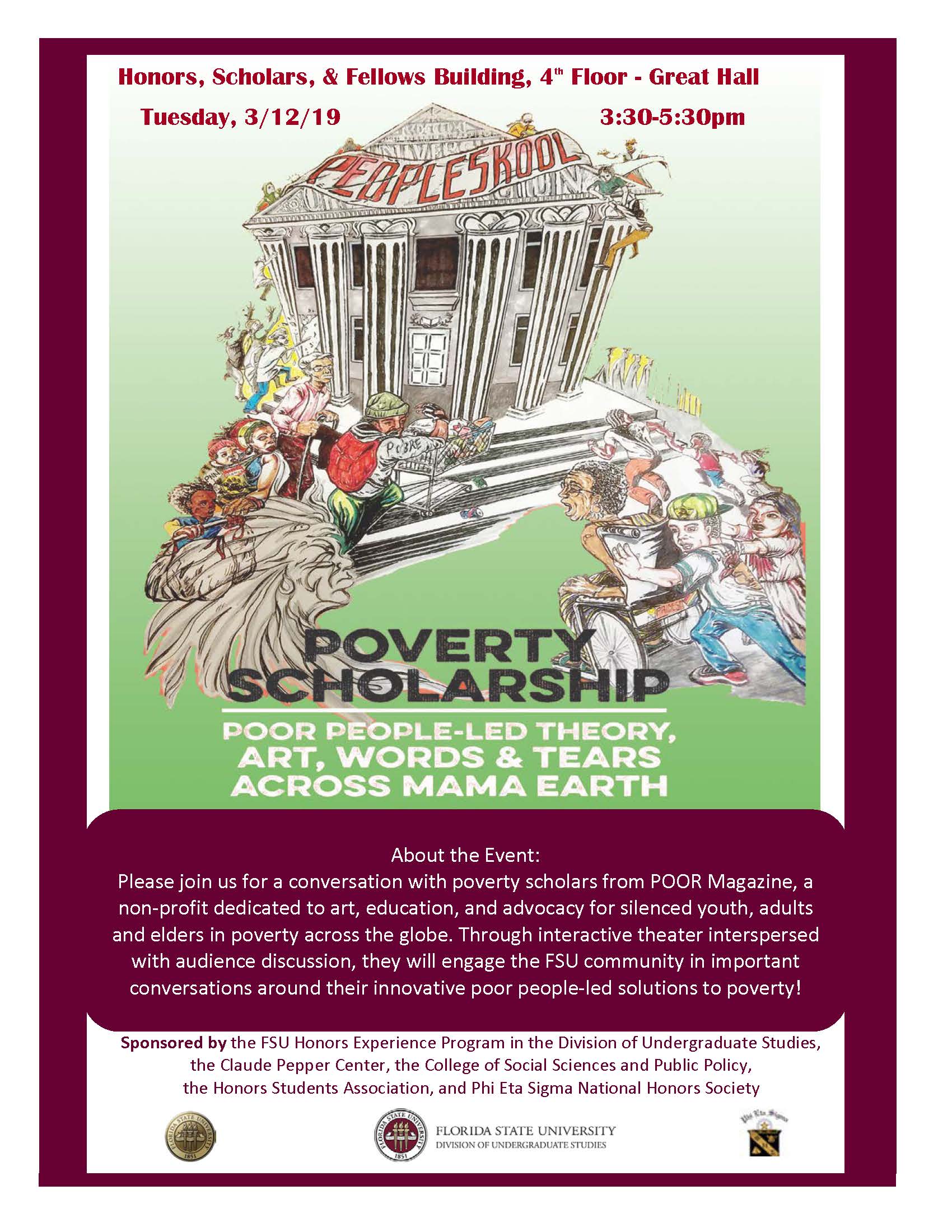 Poverty Scholarship Speaker Series
Poor magazine's poverty scholars, LISA GRAY-GARCIA, "TINY," AND LEROY F. MOORE, JR.
"Tiny (aka Lisa Gray-Garcia) is a formerly unhoused, incarcerated poverty scholar, revolutionary journalist, lecturer, poet, visionary, teacher and single mama of Tiburcio, daughter of a houseless, disabled mama Dee, and the co–founder of POOR Magazine/Prensa POBRE/PoorNewsNetwork."
During the performance-based, interactive workshops, Tiny was joined by her colleague and fellow poverty scholar Leroy F. Moore Jr., who is a regular contributor to POOR Magazine. Moore "is an African American writer, poet, activist, and community historian. He was born with cerebral palsy to an activist family in New York…. [and] is notable for the creation of Krip Hop – a movement that uses hip-hop music as a means of expression for people with a disability."
POOR Magazine has presented at colleges and universities around the country, including Vassar College and UC Berkeley. Tiny has been featured on NPR and Mr. Moore has 19 years of experience on the college lecture circuit. POOR Magazine uses dramatization, real life scenarios, and personalization to highlight issues of inequality and institutional harm and pull audience members into dialogue about how these issues manifest in our own lives.
Their visit to FSU overlapped with the celebration of their recently released book, Poverty Scholarship: Poor People-led Theory, Art, Words & Tears Across Mama Earth.
---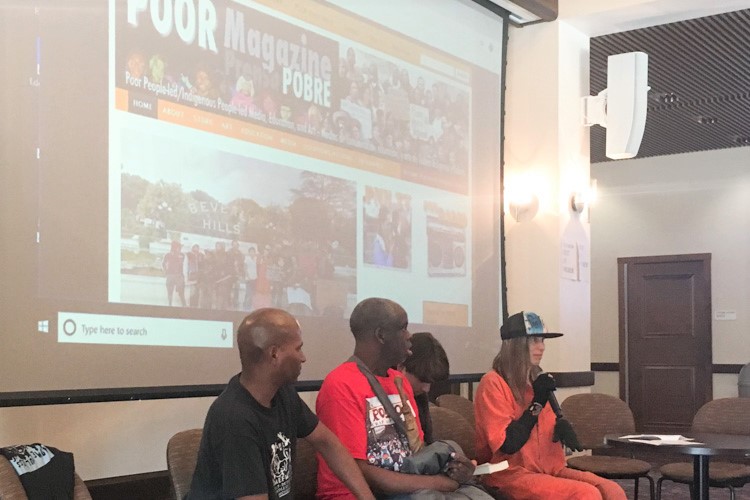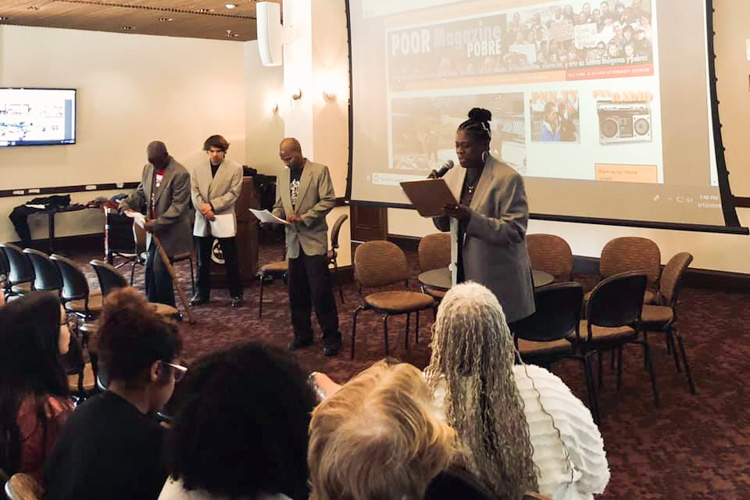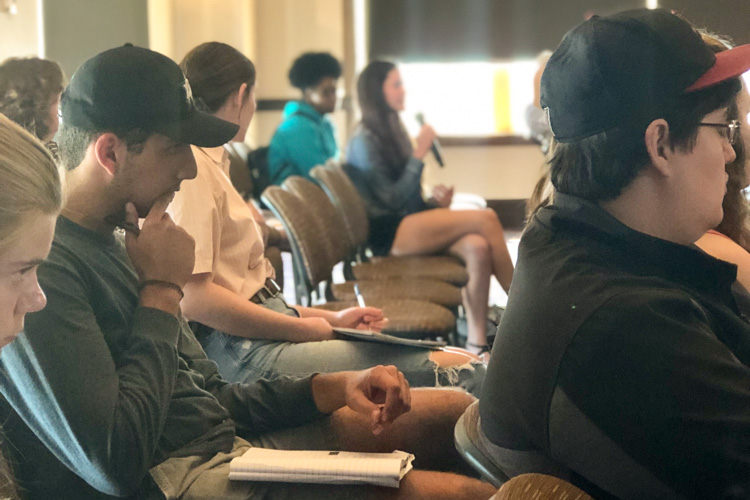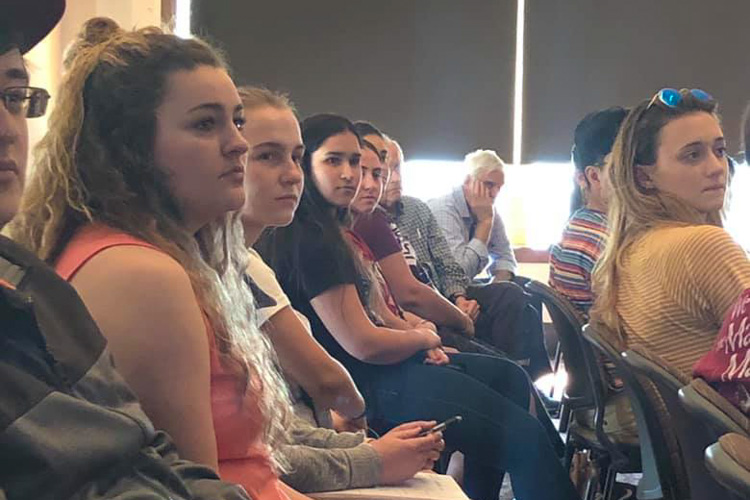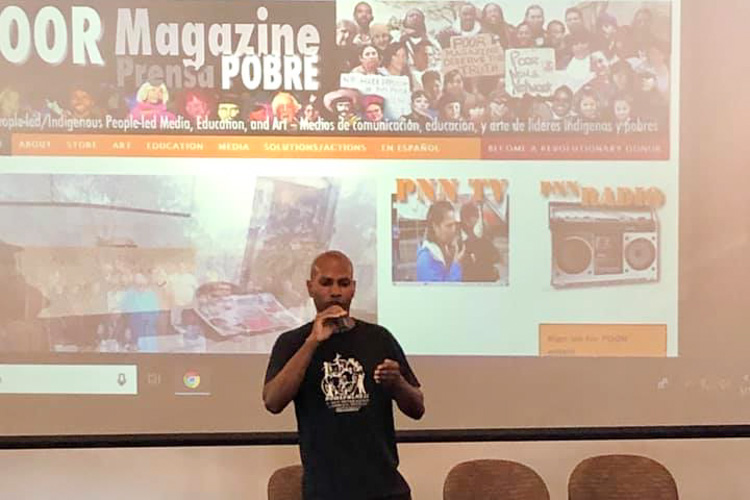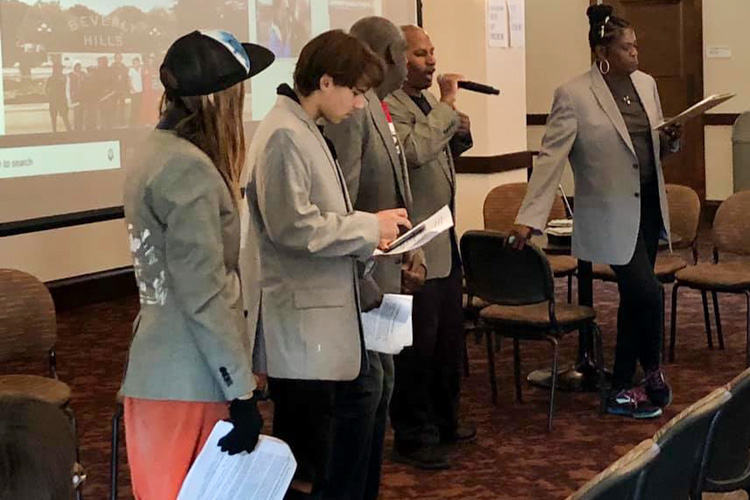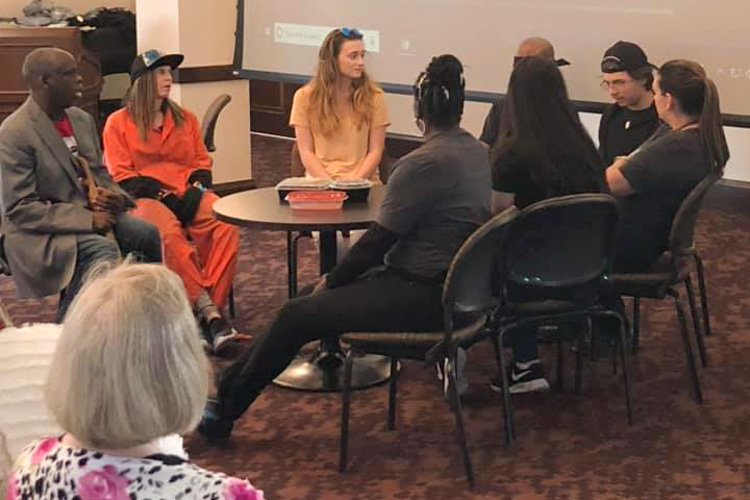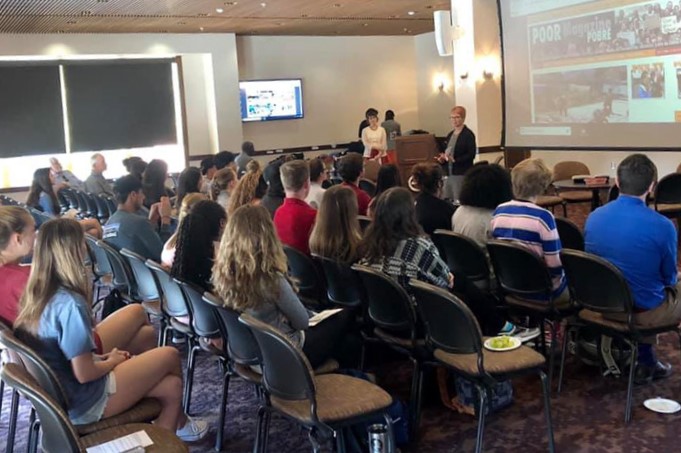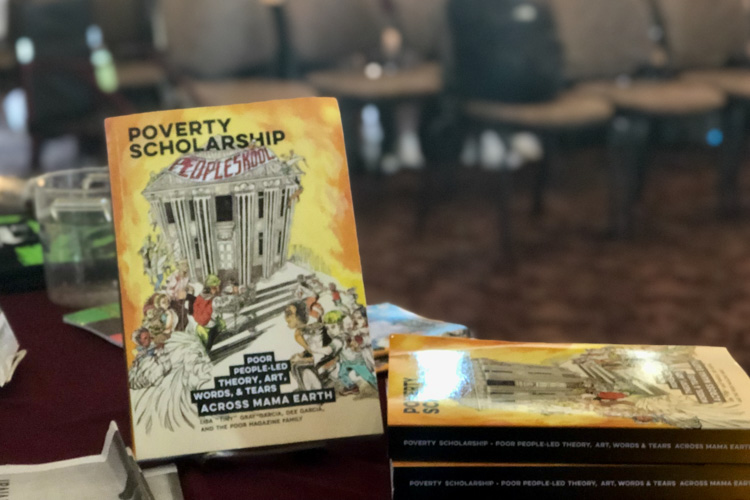 title-inside title-centered
2