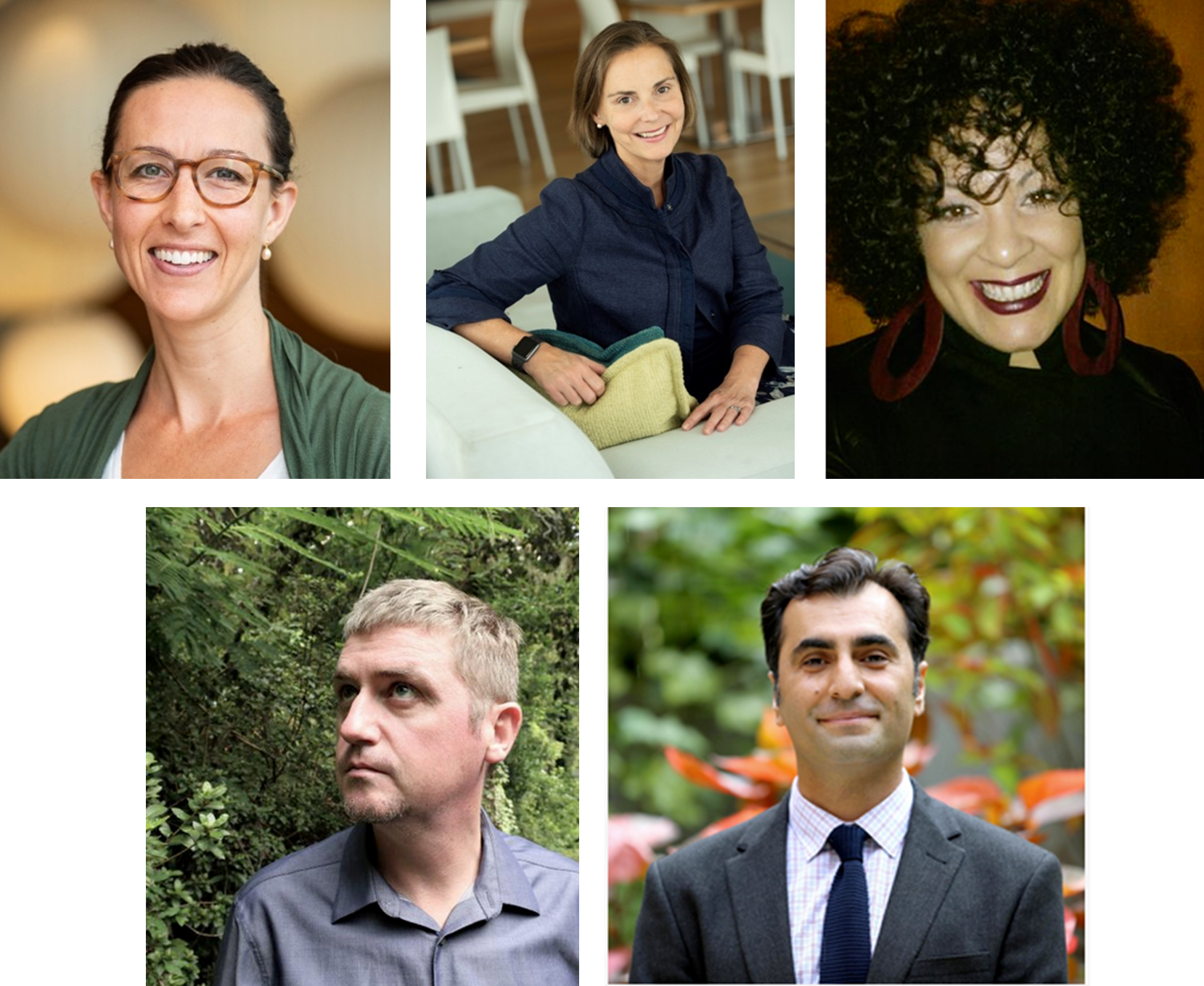 Sustainable Public Discourse Speaker Series: 
Experts Lead Discussion on Sustainability Topics in the Public Sphere
Written by Dr. Tarez Graban*, Associate Professor in The English Department and Honors Teaching Scholar
During the Fall 2020 semester, Dr. Tarez Graban's HEP course, "Sustainable Public Discourse," hosted a speaker series consisting of three expert-led discussion panels on topics related to sustainability: global pandemics; environment and culture; and disaster and race. The series drew a good turnout over Zoom, consisting of Honors students and faculty, along with additional guests from the FSU community. Each discussion panel occurred near the beginning of one of the course's three main units, in part to offer grounding concepts for each unit, and in part to provoke deeper inquiry into the nuances of each concept or pair of concepts.
---
In September, they welcomed Dr. Whitney E. Harrington, MD/PhD from Seattle Children's Hospital and the University of Washington, who discussed her experience researching and educating the public about pediatric infectious diseases, including the infectious characteristics of novel coronaviruses such as SARS-CoV-2 (COVID-19).
Later that month, they welcomed Mary Maclean Asbill, Senior Attorney at the Southern Environmental Law Center, who spoke about her experience watching and responding to environmental legislation, and the challenges of raising awareness of fracking, pipelines, and offshore drilling on regional and cultural groups in the Southeast.
In October, they wrapped the series by welcoming three distinguished scholars: Dr. Carmen Kynard, Lillian Radford Chair in Rhetoric and Composition at Texas Christian University; Dr. Vincent Joos, cultural anthropologist at FSU; and Dr. Azat Gündoğan, sociologist at FSU and faculty in the Honors Experience Program. In an energetic and memorable conversation, Kynard, Joos, and Gündoğan drew links between Critical Race Theory, environmental sociology, and infrastructure building in the U.S., Haiti, and Turkey respectively.
The speaker series will continue in Fall 2021, and all are welcome to attend!
---
*Dr. Tarez Graban is an Associate Professor in The English Department at FSU and also teaches as an Honors Teaching Scholar in the Honors Program. Learn more about Dr. Graban.
title-inside title-centered
2