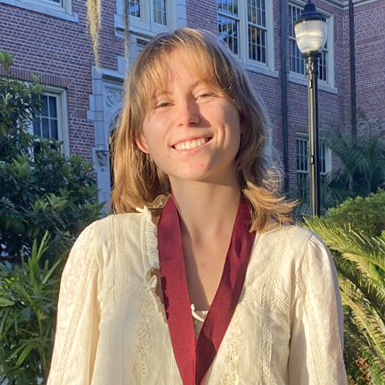 Questions for the student:
Where are you from?
"Bradenton, Florida."
In a few sentences tell us about your Honors in the Major project! How would you describe it to someone not in your academic field?
"My honors thesis investigated the movement of COVID-19 conspiracy theories as they traveled from fringe groups to the mainstream media. I analyzed videos on the platforms BitChute and YouTube to learn when conspiracy theories began on these websites and what themes were most prevalent within them. I then searched for instances of these themes crossing over into the mainstream media and I established a timeline to determine how long it takes for conspiracy theories to emerge in mainstream discourse."
How did you choose your mentor, and what do you recommend students interested in starting an HITM project look for in a mentor?
"At the time that I was beginning my honors thesis project, I only had a loose conception of what I wanted my research to look like. I had very broad interests and therefore a lot of potential mentors to choose from. I ended up choosing Dr. Chakrabarti because of her expertise in researching online fringe groups, and my previous positive experiences in her classes. From this past coursework, I already knew that I enjoyed learning from Dr. Chakrabarti and I had a clear idea of her teaching style and expectations. I think the most important aspect of picking a mentor is finding someone whose communication style is compatible with your own. Everybody needs different amounts of feedback and structure throughout projects like this. Talk with potential faculty members about creating a plan, and choose someone who you enjoy working with and learning from."
What are your plans after you graduate from FSU?
"I was just accepted into the graduate school here at Florida State University, so I am excited to be staying in Tallahassee for another two years to pursue my master's degree in anthropology."
---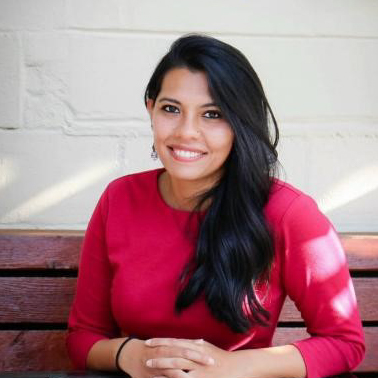 Choeeta Chakrabarti, Ph.D.
SPECIALIZED TEACHING FACULTY, DEPARTMENT OF ANTHROPOLOGY
THESIS DIRECTOR
Questions for the mentor:
What motivates or inspires you to mentor undergraduate students?
"Mentoring students is one of the most rewarding aspects of being an educator. Guiding students though their academic journey and helping them translate their interests into actionable research is an immensely gratifying experience. Sydney is a very driven student. Helping her channel that drive and build new research skills was an extraordinary experience."
What do you think characterizes a good mentoring relationship between student and honors thesis mentor?
"My basic principle while mentoring a student is to get a comprehensive understanding of what the student's interests are, and use that as a starting point to develop a project that they are excited about. I think it is also crucial for mentors to be approachable and available for students throughout the process. A good mentor not only teaches students how to craft, execute and write a well-designed project but also guides them as they navigate the landscape of higher education."
title-inside title-centered
2