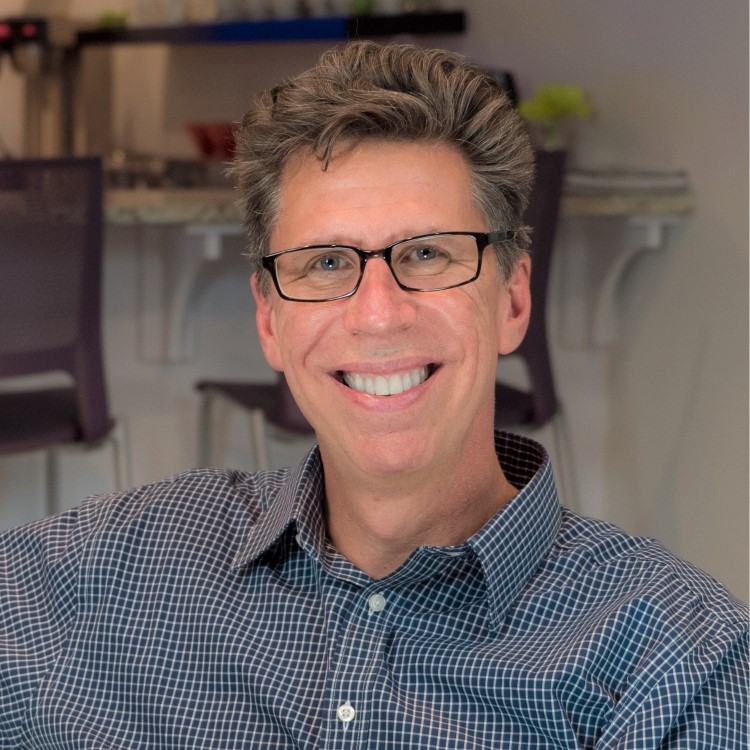 Ken Baldauf is the Founding Director of Florida State University's Innovation Hub, where students from all disciplines work together, utilizing Design Thinking with emerging technologies, to confront the demanding and complex problems of our day. After over 25 years as an FSU faculty member with a background in music and computer science, Ken has pivoted from machine to human, now fostering curiosity, creativity, compassion, and innovation across the disciplines. Through his Innovation by Design class, and through a wide variety of workshops, design sprints, and boot camps, Ken and his team teach and facilitate Design Thinking sessions that win hundreds of new enthusiasts each year. Ken has authored several textbooks, collaborated with Cengage Learning Publishing to create an online learning framework, has presented at educational conferences across the country, and consults with businesses and organizations in order to increase their creative and innovative potential.
Innovation by Design - ENT 3607
This course teaches methods common to human-centered innovation frameworks such as Design Thinking: empathizing with people in given situations, framing and reframing problems, ideating, prototyping and testing solutions. Students will learn the process of developing products, services, systems and other solutions from the initial discovery of needs, to presenting a tested solution ready for deployment. This course features learning by doing with the vast majority of class time dedicated to collaborative exploration, supported by inspirational case studies, insightful video lessons from thought-leaders in the field, and abundant online resources.
[Requirements Satisfied: General Education Elective (no area) and Scholarship in Practice.]