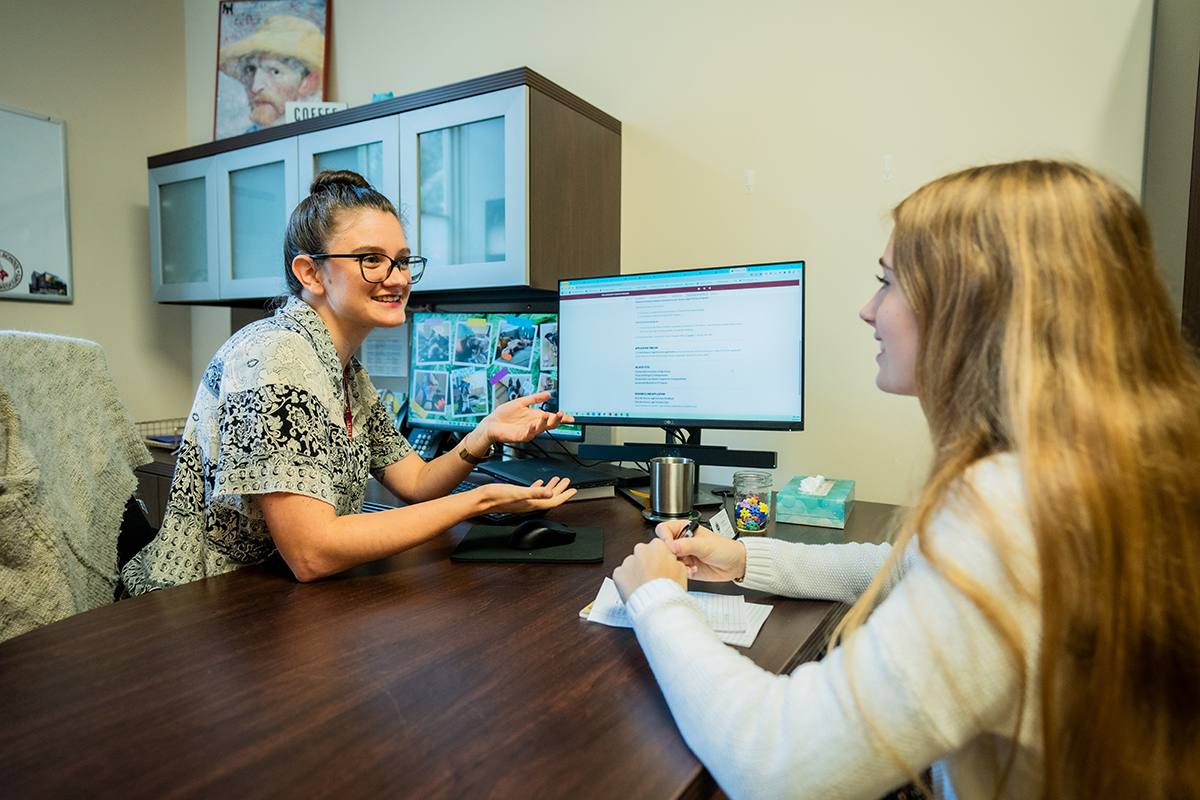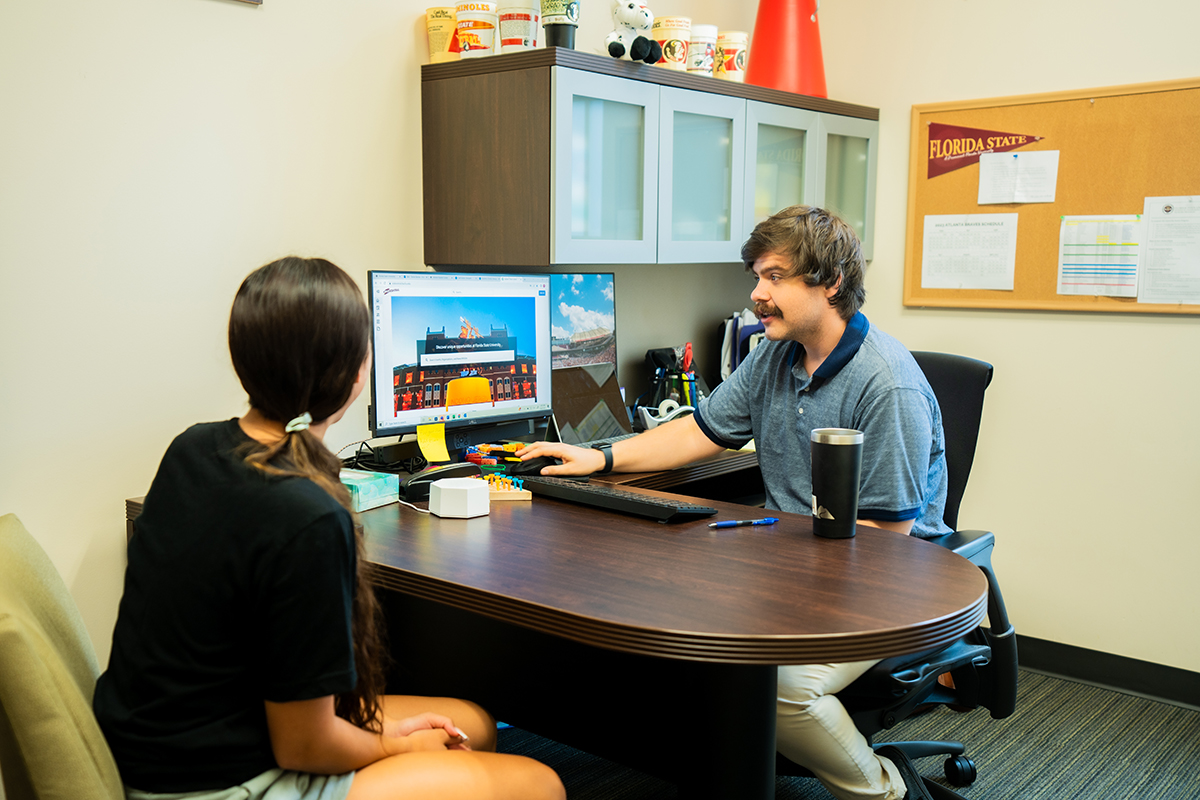 Advisors in the University Honors Program offer dedicated advising sessions to students in the program. These appointments are a great way for students to stay on top of their Honors standing, get advice on which classes to take, and stay informed about opportunities to stay engaged and get the most out of their time at FSU and University Honors.
We are not students' major advisors. Rather we are a supplemental advising office that supports the advising sessions students receive from the advisors in their home academic departments. Students can come in for drop-in advising or schedule an appointment with us via Campus Connect. We recommend students schedule appointments if they want to have more in-depth conversations about their path through University Honors, but drop-ins are great if you have a quick question or want to check your Honors points.
Keep in mind that advisors are busiest during drop/add week, the week of registration, and the week immediately prior to registration.
Honors advising cannot take place over email or the phone. Students must schedule an appointment or come to drop-in hours. We look forward to seeing you!
Drop-In Advising Schedule Sept. 8–Dec. 15
| | |
| --- | --- |
| Monday | 8:30 a.m.–11:30 a.m. |
| Tuesday | 1:30 p.m.–4:30 p.m. |
| Wednesday | 1:30 p.m.–4:30 p.m. |
| Thursday | 8:30 a.m.–11:30 a.m. |
| Friday | By appointment only |
Scheduled Appointments
To schedule an appointment with an Honors advisor, please follow the directions for utilizing Campus Connect:
Log into myFSU and select the CC icon on the top left.
Click on Get Advising.
Select the type of appointment: Special Programs.
Select the location: Honors Program Advising.
Select the reason: Honors Program Advising or Honors in the Major Advising.
Select your appropriate Honors advisor.
Check your email for a confirmation email.
For visual instructions, click here.