---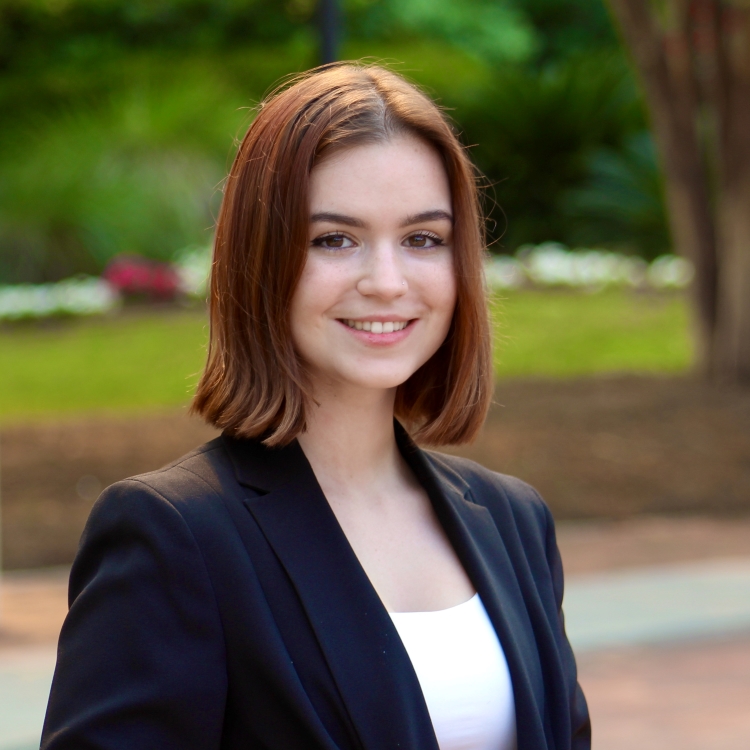 ALEXA SCALCHUNES
Graduation Year: Fall 2021
Major: International Affairs
Thesis Title: Contentious Politics: The Impact of Democratic Freedom on Religious Conflict in Post-Colonial Countries
Thesis Director: Dr. Matthew Day, Department of Religion
Plans after graduation: Alexa plans to work abroad in Spain before enrolling in an International Development graduate program to earn her Master's degree.
Highlight a positive and potentially life changing experience in Honors at FSU in which you have engaged.
"Learning about and engaging in undergraduate research through the Honors Program and the CRE has been the most rewarding experience of my time at FSU. I was able to engage with peers and faculty to work on a variety of projects, including my HITM thesis, to learn more about what social science research can look like and why it's important." - Alexa Scalchunes
What was most gratifying or memorable about working with this student?
"Something that I can't say enough about is Alexa's extraordinary discipline and work-ethic. In many ways, Alexa achieved more in two semesters than a former graduate student who took seven years to write a so-so dissertation. She met every expectation when it came to researching and writing her thesis. More than that, she did really, really good work. The fact that she is able to excel as a student while also working the earlier-than-imaginable morning shifts at Starbuck's leaves me just a little bit in awe." - Dr. Matthew Day, Department of Religion
---