---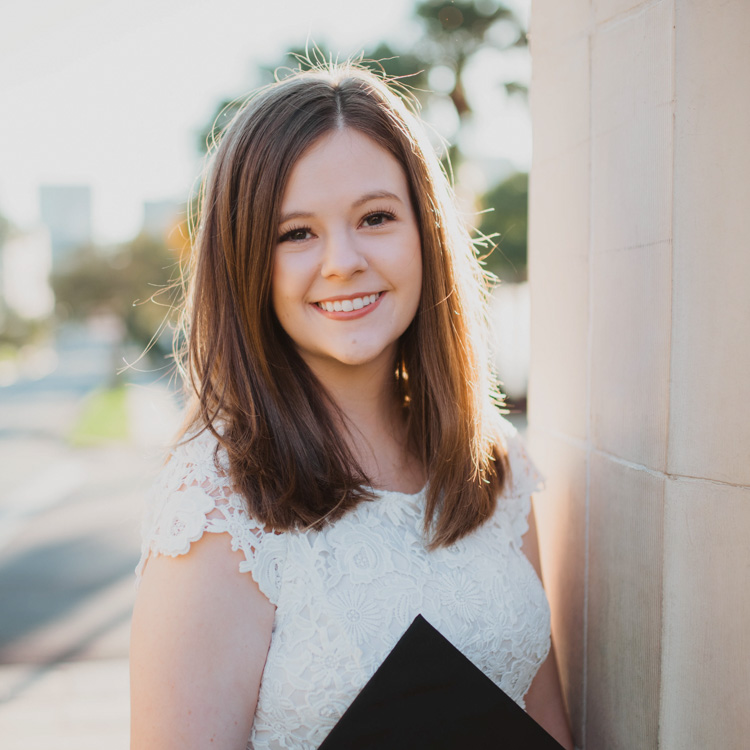 ALEXANDRIA TOLBERT
Graduation Year: Fall 2020
Major: Political Science, B.A.
Thesis Title: The Political and Public Health Implications of Prenatal Mood and Anxiety Disorders 
Thesis Director: Dr. William Weissert, Professor of Political Science
Plans after Graduation:I have been accepted into medical school and will matriculate in 2021.
Highlight a positive and potentially life changing experience in Honors at FSU in which you have engaged.
"The highlight of my Honors Program experience has been working with outstanding people, students and professors alike. I have met some of my best friends through the Honors Medical Scholars Program and through Honors Program events, and I cannot imagine my FSU experience without them. Through coursework and research, the professors I have met have helped me gain a greater understanding of my passion for reducing disparities in healthcare and achieving health equity."
- Alexandria Tolbert
What was most gratifying or memorable about working with this student?
"Alex is actually one of those exceptional people who are driven by a quest to find answers. Many students start with data and work backward to questions. Not Alex: She starts with a question she wants answered and finds where the answer lies, forging new relationships across major disciplines, tackling whole new fields, learning new statistical methods and data sets along the way. Alex's research topic for her honors paper is a measure of her sophistication as a research scientist: Disparities between diagnosis and treatment of perinatal and postpartum depression. She aims to bring attention to the condition, change policy to make it a priority, and enhance the likelihood that it will be appropriately diagnosed and effectively treated. Alex has made herself an expert in the broad field of mood disorders in general and the conditions which are the focus of her study in particular. Her facile use of medical terminology is impressive, especially considering that she is an undergraduate political scientist. She has researched all laws relating to her topic from the earliest to the most recent. She waded undaunted into complex Medicaid policy to find consequences for children - and how the law might be extended to non-Medicaid eligible mothers. Then she goes on to state laws. The woman does not know fatigue. Alex is an exceptional person committed to patient care but also to changing health policy and wants to combine the two. I expect her to be a successful NIH grantee someday, along with having a brilliant career in patient care once she gets into and through medical school. She would make a great surgeon general, NIH institute director, or leader in other aspects of health care policy." - Dr. William Weissert
---