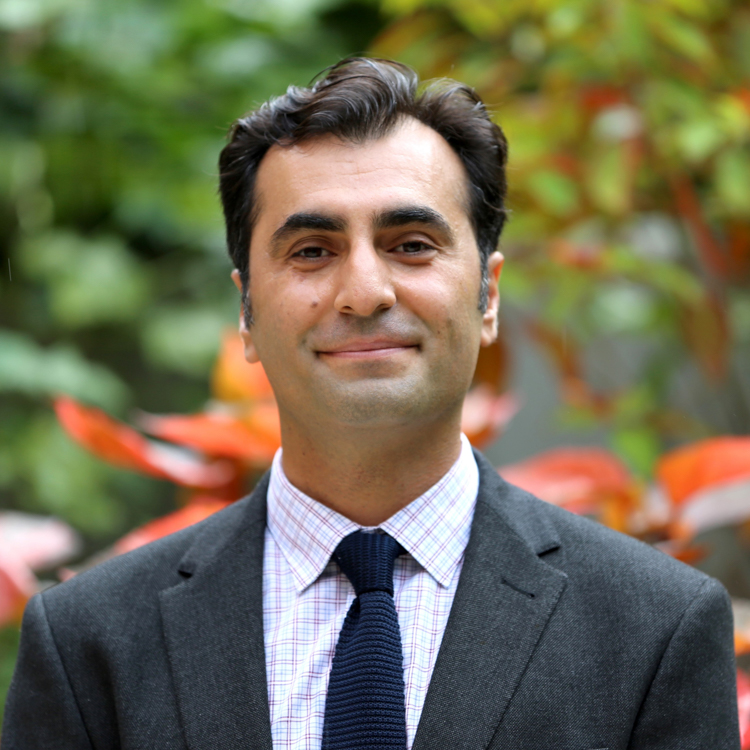 Dr. Gündoğan received his PhD in Sociology from Binghamton University for his work on peripheral urbanization and satellite city formation in the Istanbul area. He also holds a master's degree in political science from the Middle East Technical University in Ankara, and a bachelor's degree in political science and international relations from Marmara University in Istanbul. His research interests stand at the junction of urban sociology, social movements, Middle East studies, and Kurdish and Turkish studies. He specifically focuses on the sociology of built environment, neoliberal urban governance in the Global South, urban renewal projects in low income neighborhoods, and community struggles for the right to the city.
He has published articles and book chapters on Kurdish political movement in Turkey, and anti-urban renewal mobilization in the peripheries of Istanbul. Currently, he is working on his book, provisionally titled Peripheral Urbanization and Urban Politics in the Istanbul City-Region. This work seeks to develop a holistic understanding of how the relentless growth of Istanbul – now classified as a third-tier global city – has formed and transformed its surroundings, and how the makers of peripheral cities, migrant laborers, have negotiated living and working conditions in relationship to the outlying status of their cities. His methodology combines urban ethnography, archival research in official archives and local and national periodicals, and governance and policy analysis.
Dr. Gündoğan has taught at both large research universities and selective private liberal arts colleges in diverse settings in both the U.S. and Turkey where he has worked with students from many different backgrounds. Prior to coming to FSU, he held assistant professorships at University of Michigan-Flint (2013-2014) and Mardin Artuklu University (2014-2016) in Turkey. In 2016, alongside many Academics for Peace from Turkey, Dr. Gündoğan and his wife (an FSU faculty of History) signed a petition to protest the Turkish state's violence against Kurdish civilians in Eastern Turkey. After losing their positions and eventually leaving Turkey due to the Turkish government's purges in early 2016 following this petition, Dr. Gündoğan took a visiting researcher position at Cornell University's Mario Einaudi Center for International Studies (2016-2017) as a fellow of the Institute of International Education-Scholar Rescue Fund (IIE-SRF). During the 2017-2018 academic year, he taught courses on sociological theory and urban sociology at FSU's Department of Sociology as a visiting assistant professor, again as an IIE-SRF fellow.  Since Fall 2018, he has taken an integral role in the development of a new Honors Program curriculum under FSU's Undergraduate Studies.
(To learn more on the IIE-Scholar Rescue Fund,  please read the 2020 publication of Beacon of Hope: IIE's First 100 Years of Scholar Rescue.)
Everyday Life: Time/Space/Power - IDH 3401
This course focuses on everydayness as an object of inquiry. We will focus on the notions of habits, routines, tempo, rhythms, plans, schedules, programs as well as boredom, lack of spontaneity and surprise, anxiety, and familiarity. We will explore the intricate relationships between power, social space, and everyday life and web of rhythms, places, objects, and bodies.
[Requirements Satisfied: Social Sciences and Upper Division Writing (UDW).]
---
Social (In)equalities - IDH 3117
This course explores the structures and institutions of social inequality along the intersectional axes of class, race, and gender/sexuality by focusing on how these categories are socially constructed, maintained, and experienced.
[Requirements Satisfied: Diversity, Social Science, and Upper Division Writing (UDW).]
---
Utopias/Dystopias: An Homage to Social Dreaming - IDH 3118
As models of a perfect society or fictional contemplations of bleak futures, utopias and dystopias shed light on our present condition. This course examines utopian thinking and differing perspectives on state-society relations and the question of individual freedom within society through various materials such as political manifestos, movies, novels or poems.
[Requirements Satisfied: Humanities and Cultural Practice, Scholarship in Practice, and Upper Division Writing (UDW).]
title-inside title-centered
2