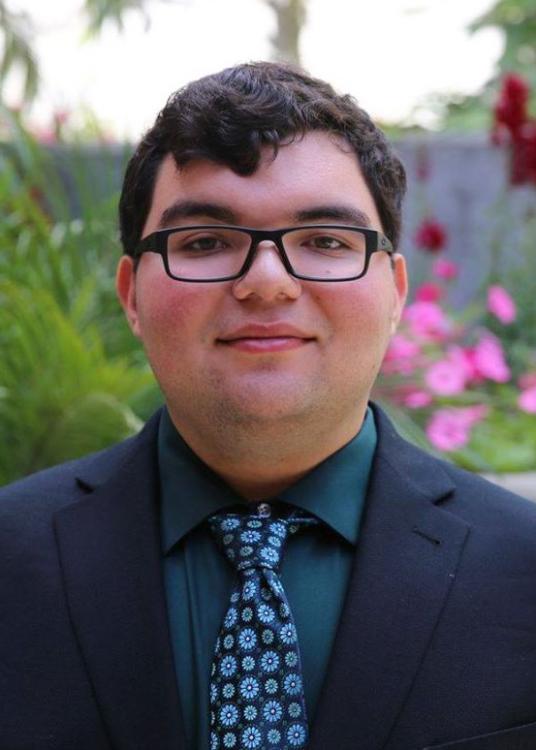 ELIAS LARRALDE
Major: History
Thesis: Melodies of Mirages: Exoticism, Folklore, and "Preforming" Santeria.
October 19-24, 2020
"This past fall, I was lucky to receive an Honors Conference Attendance Award through the Honors [Program] to attend the Oral History Association's annual conference. While the detrimental effects of the pandemic on education cannot be understated, a surprising upside to these conferences being virtual is that it is easier for undergraduates like myself to go. The idea to travel out of the state to only be a participant of a conference without presenting was daunting as there was sense of me not belonging or a waste of a funds. Through this experience, I can assure myself that is not the case at all.
I decided to attend the OHA's conference because I was always interested in oral history and was taking a course about LGBTQ Oral History methods at that time. My professor recommended that I apply for the grant in order to hear from other researchers about the field and the up incoming research that is being done. The grant allowed me the opportunity to hear panels and talks by scholars from around the world talk about topics that interest me. These topics include archiving, LGBTQ studies, food studies and Indigenous studies. I got to participate in these conversations by asking questions to the panels and having productive conversations about these issues. Without the Conference Attendance Award, I could not attend these conversations and I am thankful for the opportunity to be a part of the conference."
-Elias Larralde, Fall 2020 Honors Conference Attendance Award Winner
---
Further Reading:
title-inside title-centered
2