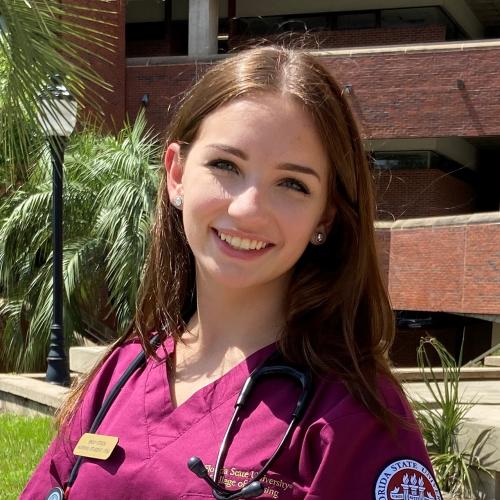 Emily Stock
NURSING
Thesis: Effective Web-Based Interventions for Adults with Bipolar Disorder: A Systematic Review
(Link to HITM project coming soon.)
Questions for the student:
Where are you from?
"Poughkeepsie, New York."
In a few sentences tell us about your Honors in the Major project! How would you describe it to someone not in your academic field?
"My thesis analyzed and synthesized studies that developed and implemented web-based and mobile interventions for people with bipolar disorder. The goal of this project was to evaluate how effective these web-based interventions are and to identify specific components that are particularly effective. The outcomes that I used to determine effectiveness was improved quality of life, medication adherence, and decreased symptom severity. My analysis found that while web-based interventions as a whole didn't significantly improve outcomes, specific components such as self-monitoring and collaborative discussion improved outcomes. This research can help other researchers and clinicians in developing and improving web-based programs for people with bipolar disorder as telehealth is growing in popularity."
How did you choose your mentor, and what do you recommend students interested in starting an HITM project look for in a mentor?
"Dr. Cormier was my Vulnerable Populations professor and the information I learned in class sparked my interest in mental health services. Because of the interest I gained from her class, I decided to reach out to see if she would be interested in guiding me along the thesis process. At this time, I wasn't sure what specific topic I was interested in but Dr. Cormier worked with me to find an engaging and meaningful topic. I recommend reaching out to professors who are knowledgeable about topics you are interested in and have a learning style that works well for you. I would highly recommend doing an honors thesis because it is such a rewarding process!"
What are your plans after you graduate from FSU?
"After graduation, I plan on moving to Sacramento, California to work as a registered nurse on a pediatric intensive care unit. The honors in the major project inspired me to continue my education in the near future as well."
---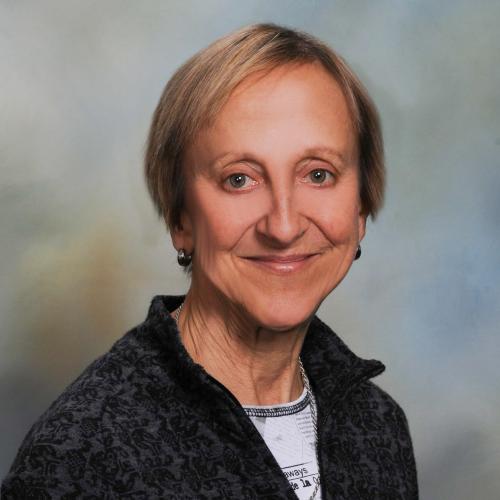 Eileen Cormier, Ph.D./RN
ASSOCIATE PROFESSOR, COLLEGE OF NURSING
THESIS DIRECTOR
Questions for the mentor:
What motivates or inspires you to mentor undergraduate students?
"I enjoy working with intellectually curious undergraduate students who want to expand their horizons by developing research and scholarship skills. Seeing the student's sustained efforts in completing a thesis come together in a final polished product is tremendously rewarding."
What do you think characterizes a good mentoring relationship between student and honors thesis mentor?
"I think mutual commitment and respect are foundational. The mentor provides specific guidance and support to empower the student throughout the thesis process; the student in turn must make use of the resources provided and maintain momentum in completing the work. A collaborative spirit emerges that sustains the commitment and enriches the learning process for both."
title-inside title-centered
2