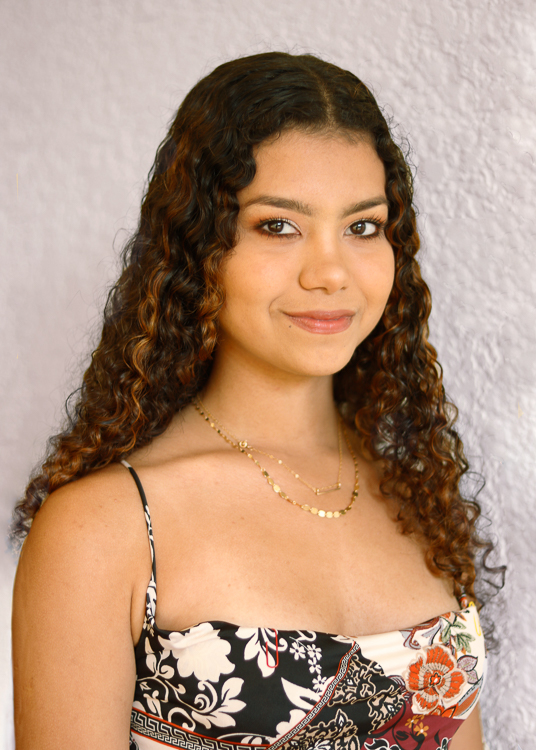 LAURA PELLINI
Thesis: All Eyes On Her: An Exploration of the Portrayal of Women in Popular Culture and the Graphic Arts During the Late 20th Century (Anticipated Completion: Fall 2022)
Thesis Director:  Dr. Elizabeth DiDonna, Department of Art
"Honors in the Major [HITM] has been an incredible learning experience since the start. As an art major, I feel a responsibility to create art that's impactful and meaningful, and the HITM program offered me the perfect opportunity to combine artistic and traditional research.
I went into HITM with the goal of pushing the limits of my craft and contributing to the limited literature about the biased representation of femineity and gender in film posters. In my research, I aim to shed a light on our own preconceived notions about the aesthetics of science fiction, horror, and action movies, and how these attitudes mirror a greater gender discrimination repeatedly found in mass media and pop culture.
Being a recipient of this award facilitates the completion of my honors project and encourages me to keep pushing the use of creative media to instigate a serious conversation about gender representation. These funds will allow me to purchase materials to experiment with different media and pay for large format printing fees. I am extremely thankful for the program, the selection committee, and my thesis director who encouraged me to apply and has supported me every step of the way. This award reassures me that there's an audience for my research and makes me look forward to the rest of the year and all the exciting paths of research and opportunities that will arise from this experience."
-Laura Pellini, Spring 2022 Bess H. Ward Thesis Award Winner