---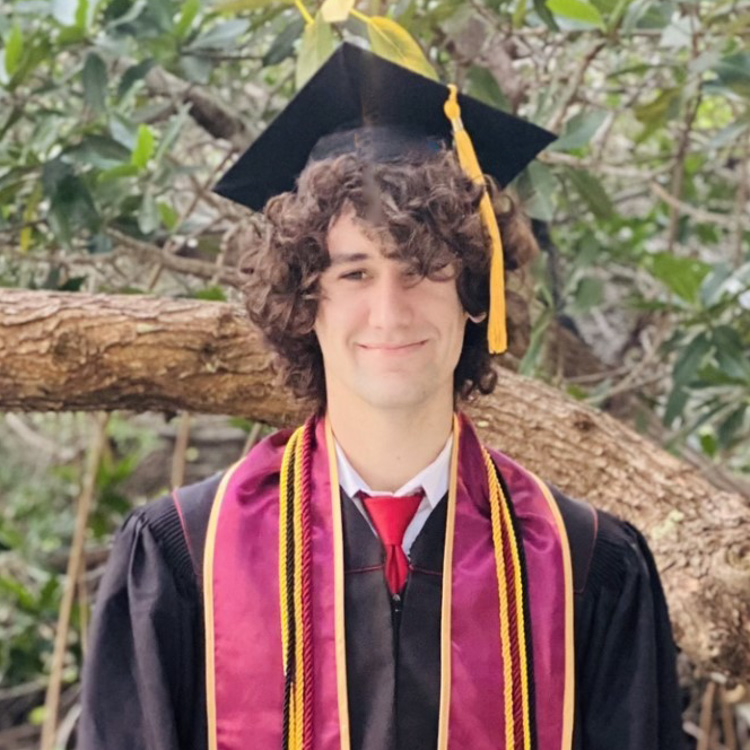 LOGAN BELL
Graduation Year: Fall 2020
Major: Clinical Professions - B.S.
Thesis Title: The Relationship Between Spelling and Reading in Adults 
Thesis Director: Dr. Donald L. Compton, Professor of Psychology
Plans after graduation: Pursue research in the neuroscience field during my gap year and then decide whether to pursue a Ph.D. or other graduate degree.
Highlight a positive and potentially life changing experience in Honors at FSU in which you have engaged.
"The best thing in FSU'S Honors programs was learning under remarkable professors, who challenged me to always be mindful. From the first semester to the last, all my honors professors have dared me to think using multiple perspectives. In doing so, I was able to synthesize and connect the ideas I encounter everyday." - Logan Bell
What was most gratifying or memorable about working with this student?
"It was a real pleasure to host Logan Bell in our lab for his Honors in the Major project. Logan brought many personal experiences to his project and the overall quality of the project benefitted from this. I was extremely pleased with his project and the insights it provides in terms of adult spelling and the quality, or lack thereof, of orthographic representations that influence skilled spellers. I think Logan has a bright future in research and I wish him the best of luck as he moves forward in his career."-Dr. Donald L. Compton
---