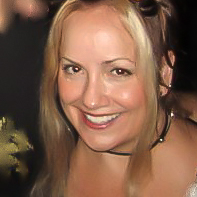 Dr. Misha Laurents is a Teaching Professor in the College of Communication and Information. She is the Director of the SPC 2608 Public Speaking Program in the School of Communication and the General Manager/Faculty Director of WVFS Tallahassee 89.7FM, The Voice of Florida State—FSU's award winning student radio station. She is also a member of FSU's International Programs teaching faculty, and sometimes teaches Communication classes in London and Valencia. Dr. Laurents holds a doctoral degree in Communication Theory and Research and a master's degree in Classical Humanities. She has been teaching for Florida State since the late 90s, and has taught more than 20 different upper division courses for the School of Communication.
IDS 2491 Communication Matters: Personal Responsibility in Public Speaking
This course focuses on the speaker's role and responsibilities in the creation of shared meaning. Participation in this course will help students build and practice essential public speaking skills, and prepare students to engage in responsible persuasion, to use communicative action to create understanding in contentious issues, to exercise personal responsibility in all communication contexts, and to better serve as engines of democracy.
[Requirements Satisfied: E-Series, Ethics, Oral Communication Competency, State Mandated Writing (W).]