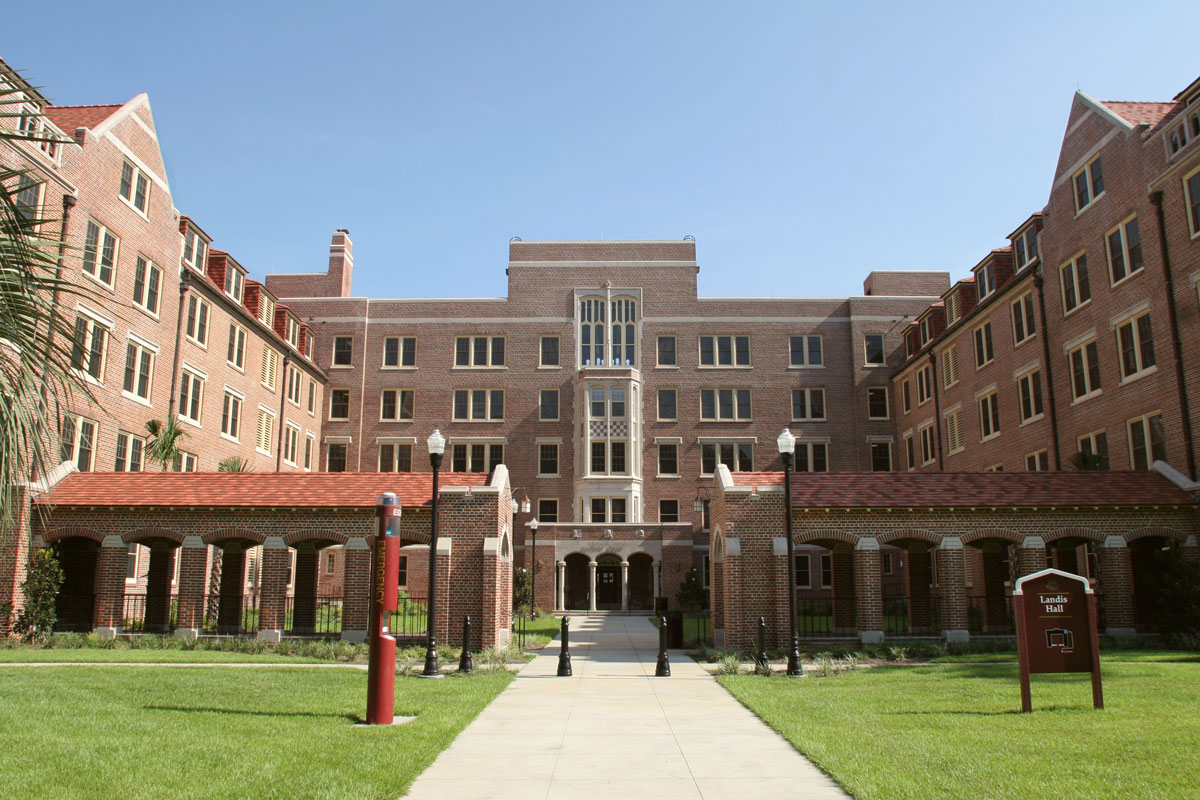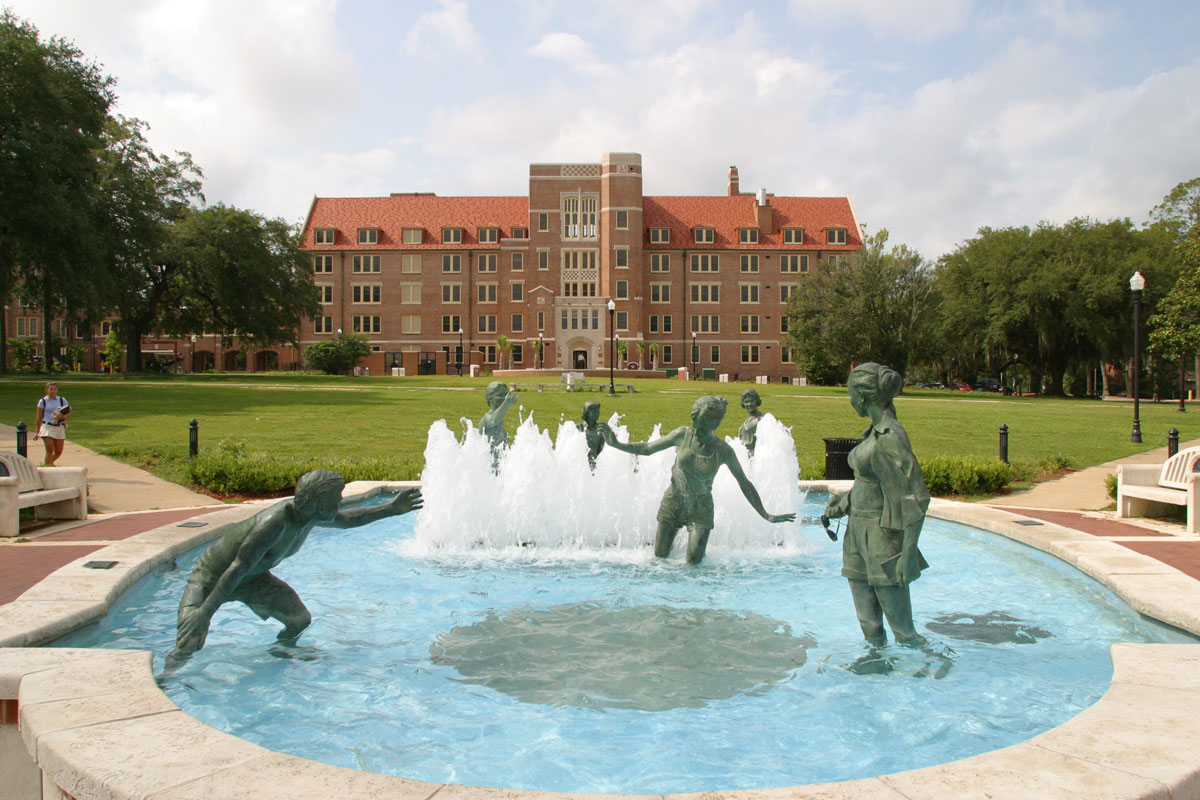 Landis Hall was completed in 1939 and was originally designed as a Seniors Hall. The women in Landis had later curfew hours than underclassmen, and had the special privilege of having a smoking parlor, the only one on campus. The building later became a co-ed and freshmen-only facility. Now home to the University Honors Housing, Landis Hall is named for Cary D. Landis, who was an Attorney General for two terms for the State of Florida.
First-year honors students are strongly encouraged to live in Landis Hall or a Living-Learning Community. Living in Landis Hall allows for both a stronger connection with other honors students and close proximity to the Honors, Scholars, and Fellows House that has resources available for students to succeed.
In order to be eligible for this campus housing opportunity, it is important that students submit their housing application on time and as soon as possible. Please visit the University Housing website for more information about Landis, Living Learning Communities, and deadlines.