---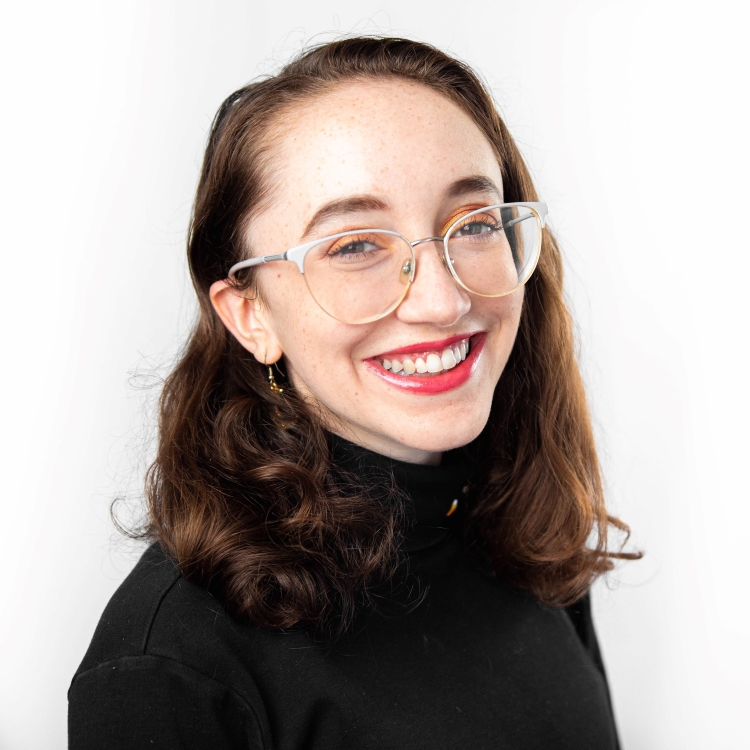 ROSALIND HELSINGER
Graduation Year: Fall 2021
Major: Creative Writing
Thesis Title: False Flesh: Shakespeare and Adultery
Thesis Director: Dr. Terri Bourus, The English Department
Plans after graduation: Rosalind plans to take a few years off of school to work, save money, and develop her writing before applying to Master of Fine Arts programs in Fiction.
Highlight a positive and potentially life changing experience in Honors at FSU in which you have engaged.
"The most life-changing experience I had in the Honors [Program] was receiving an IDEA grant for my HITM thesis. It was the first time I'd ever earned a grant for anything I'd written. It was amazing to have a committee believe in and financially support my ideas."
Question for the Faculty Mentor: What was most gratifying or memorable about working with this student?
"I've been a professor for 21 years and in that time, there are about a dozen or so students whose personalities and intelligence stand out from all the others. Rosalind is one of those students. Her research project was to create a chapbook of poems consisting of a series of "portraits in poetry" of Shakespeare's women characters, some completely fictional and others based on historical figures. Rosalind's research was intense and complex and only someone as disciplined and as creative as she is could have accomplished such a unique project. I admire her for her research skills, but I admire her most of all for her belief that, even in the most difficult times, she could and would succeed in this goal. And she did. Rosalind is that rare combination of creative talent and academic determination, and it was my personal and professional joy to mentor her." - Dr. Terri Bourus