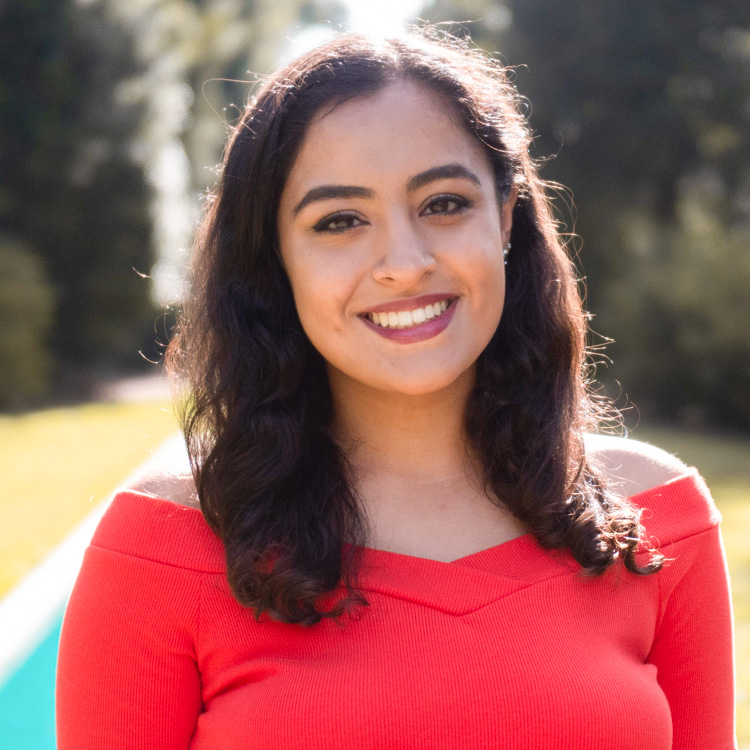 SNEHA KAPIL
Major: Biochemistry and Sociology
Graduation: Spring 2022
Future Plans: After graduation, Sneha plans to pursue an M.D. and practice medicine.
FSU Involvement: Presidential Scholar, Honors Program, Honors Experience Program (HEP), HEP Symposium, Undergraduate Research Opportunity Program (UROP), Undergraduate Research Symposium, FSU IDEA Grant recipient, HSF Student Advisory Board Member, Asian American Student Union (Education Coordinator, 2020-2021, and Public Relations Coordinator, 2019-2020), Power of WE Initiative (Executive Board Member, 2020-2021), Resource Travel and Allocation Committee (Vice Chair).
Involvement Outside of FSU: East Coast Asian American Student Union (Fundraising Coordinator), 2020 Freddye T. Davy Scholarship Recipient Winner through the National Collegiate Honors Council.
---
FSU Presidential Scholar, Sneha Kapil, has immersed herself in the many opportunities at Florida State University since her freshman year at FSU in 2018. In her first year, she served as an inaugural leader on the Honors, Scholars, and Fellows House (HSF) Student Advisory Board, providing feedback on programming issues as well as insuring continuity across alumni-focused events.  She also participated in the Undergraduate Research Opportunity Program (UROP), presenting her initial research on the structure of the protein region involved in Human Immunodeficiency Virus (HIV) at the Undergraduate Research Symposium in Spring 2019. In Spring 2020, Sneha was awarded an IDEA grant for her research on fly genetics tools in the study of colorectal cancer and will present her findings at the Presidential Showcase for Undergraduate Research Excellence on November 19, 2020.  
Sneha has also been very involved in the Honors Experience Program (HEP) during her time thus far at FSU.  She has volunteered her time as a tutor with the FSU Honors Leon County Tutoring Initiative, serving in Leon County area high schools.  She is also a leadership team member of the HEP's "Freedom and (In)Equality Committee and has recently created, along with fellow students, an (In)Equality zine publication, which will be published in the near future. As part of the HEP's co-curricular programming for the 2020-2021 academic year, Sneha is serving as a student leader with the "Power of WE" Initiative, which is a program aimed at creating shared spaces for students to dialogue across their differences in an effective manner. 
Outside of the Honors Program, Sneha serves in leadership positions on several Asian American Student Unions and has tutored migrants and refugees with an international volunteer program. 
Most recently, in September of 2020, the National Collegiate Honors Council (NCHC) awarded Sneha the Freddye T. Davy Scholarship, which was awarded to only four students nationally.  In addition to the monetary scholarship award, she was invited to attend the NCHC annual conference (virtually), all registration fees waived.  
---
title-inside title-centered
2